Home
Tags
Asaduddin Owaisi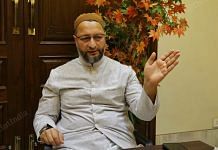 Owaisi said that the dispute between Shri Krishna Janmasthan Seva Sangh & Shahi Idgah Trust was settled in 1968; he questioned the revival of the dispute.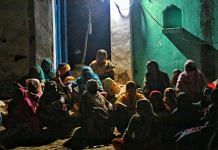 A selection of the best news reports, analysis and opinions published by ThePrint this week.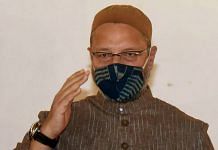 The AIMIM chief said the CBI should appeal against the judgment to protect its independence and stated that he will urge the AIMPLB to appeal against it.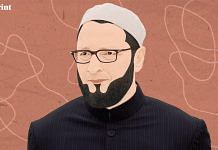 Owaisi's AIMIM has made little to no dent in the 'secular' parties' votes in 2014 & 2019 Maharashtra assembly polls, 2015 Bihar polls, 2017 UP polls and 2019 Jharkhand polls.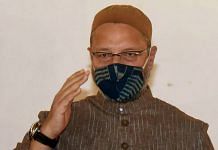 AIMIM has once again been labelled the 'B team' of BJP, but Owaisi says an NDA victory in Bihar polls will be the RJD-Congress' fault.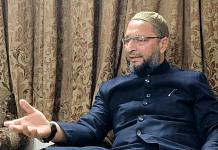 India's Muslims are fed up with the Congress. They now see a saffron claw in the Congress' hand.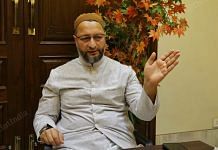 AIMIM chief Asaduddin Owaisi also said the prime minister attending the Ram Temple bhoomi pujan was a 'victory of Hindutva over secularism'.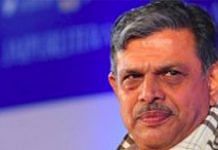 RSS joint gen secy Dattatreya Hosabale says the Ram Janmabhoomi movement was not just about religion but about Indian identity and nationalism.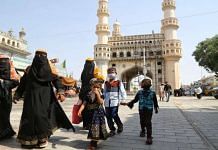 Hyderabad MP Asaduddin Owaisi tells ThePrint process will most likely start Tuesday. Those who test positive will be quarantined or admitted to hospital depending on symptoms.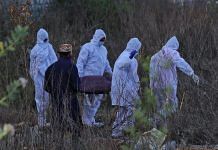 The Faqeer Mullah Kabristan in Balapur, a Hyderabad suburb, has so far been the final resting place for at least 33 Covid-19 victims.