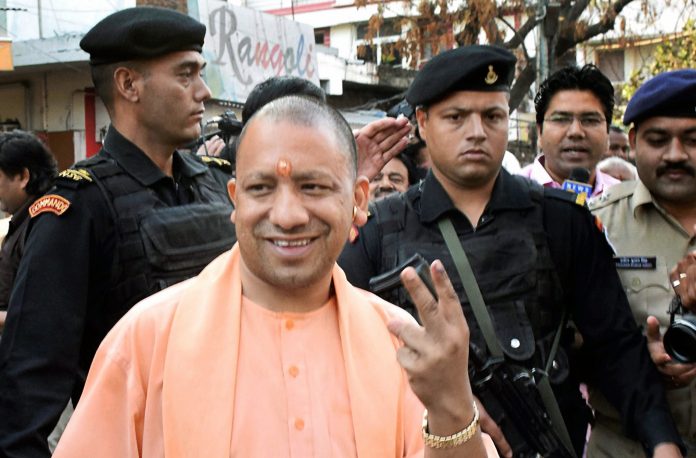 Text Size:
Senior BJP leaders are of the view that Yogi had been given the task of retaining the Gorakhpur seat and he failed.
New Delhi: The BJP's defeat in the parliamentary by-election in Gorakhpur, Yogi Adityanath's home turf, could weaken his position in the party, sources told ThePrint.
Yogi vacated this seat after he became chief minister in the last assembly election.
More than the loss of the seat, which had been with BJP for seven successive terms, it is a loss that Yogi would take time to recover from, the party sources said. Senior BJP leaders are of the view that Yogi had been given the task of retaining the Gorakhpur seat and he failed.
One of the reasons being attributed to BJP's loss is the strategic alliance between the SP and the BSP that is seen to have helped consolidate Nishad (OBC) and other caste votes. The SP had fielded Pravin Nishad, son of Nishad Party founder of Sanjay Nishad, in the Gorakhpur seat.
Another factor is that the role of Gorakhnath Math in the electoral politics is seen to have diminished since Yogi shifted base to Lucknow after becoming CM.
Nishad too held a stake in the math and offered prayers there when Yogi was campaigning in Karnataka.
Moreover, it is said that despite Yogi's objection, the BJP top brass went ahead with Upendra Dutt Shukla's candidature.
The party sources said that the results are a blow to the invincibility of the 'Yogi samrajya' in Gorakhpur, which BJP had retained since 1991.
BJP suffers two causalities
It is not just Yogi who suffered a setback in Uttar Pradesh Wednesday.
In the Phulpur by-election, BJP's Kaushlendra Singh Patel lost to SP's Nagendra Pratap Singh Patel.  The Lok Sabha seat that was once Jawaharlal Nehru's constituency was vacated by deputy CM Keshav Prasad Maurya.
In the 2014 Lok Sabha election, the BJP had captured this seat for the first time. "Maurya won because the urban seats like Allahabad West and North have 'Sawarns' (upper caste) voters. Also, the Modi wave worked for him," said a BJP leader.
"It seems upper caste votes got divided this time," the leader added.
Like Yogi, Maurya's position might also get weakened in the party because of this loss, say BJP insiders.
"How could the deputy CM of such a big state let his seat go out of the party's tally. This speaks volumes about their ability to win seats," said a senior leader.
Implication for upcoming elections
Yogi had termed the bypolls a 'rehearsal' for 2019 Lok Sabha elections. After Wednesday's defeat, the BJP will have to work out a new caste equation to beat the combined influence of the SP-BSP alliance, which may draw various non-BJP parties ahead of the 2019 polls.
"The alliance has worked along with other factors. We will find a solution. There is still time for generalelections," said a senior BJP leader.
Get the PrintEssential to make sense of the day's key developments