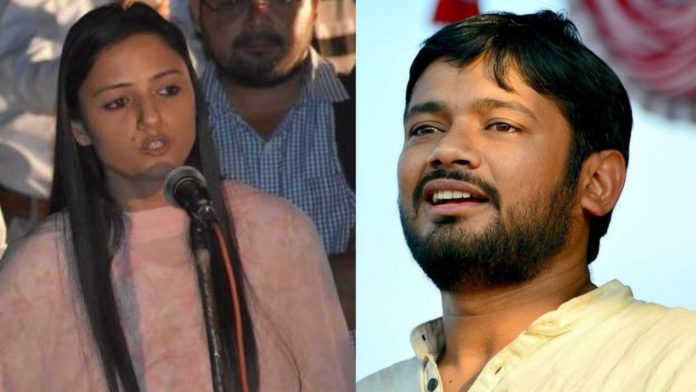 Text Size:
The minority department of the All India Congress Committee (AICC) faced criticism for inviting Kanhaiya Kumar and Shehla Rashid, who were named in the chargesheet in the JNU sedition case.
New Delhi: Former JNU students Kanhaiya Kumar and Shehla Rashid were on Monday dropped from a list of speakers hours before an event to mark the 72nd martyrdom day of Mahatma Gandhi.
The minority department of the All India Congress Committee (AICC), which had extended the invitation, dropped the two former student union leaders after it faced criticism for the decision. According to senior party leaders, the department was advised against including Kumar and Rashid citing the sedition charge against Kumar and the upcoming Lok Sabha elections.
"The Delhi Police has slapped sedition charges against Kanhaiya Kumar for raising anti-India slogans at the Jawaharlal Nehru University (JNU). It makes no sense for the party to give them its platform, so their names were struck out hours before the event started," said a senior Congress leader.
Kumar was charged with sedition for allegedly supporting anti-India slogans at a controversial protest march on JNU campus three years ago.
The chargesheet says an eyewitness saw Kumar, who was the student union president then, giving a speech that supported the slogans.
---
Also read: What Kanhaiya Kumar, Shehla Rashid & Umar Khalid plan to do with their JNU PhDs
---
Check out My543, our comprehensive report card of all Lok Sabha MPs.