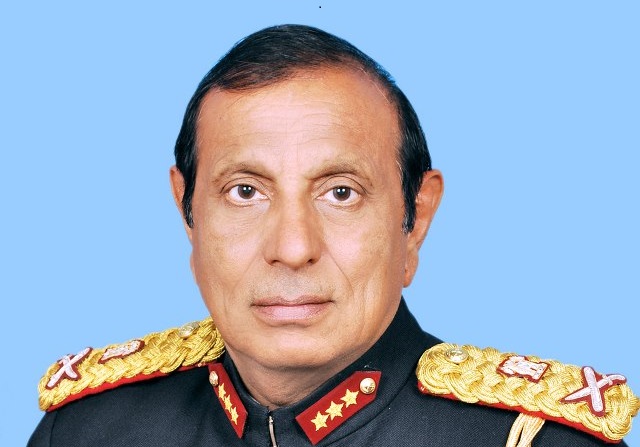 Text Size:
D.P. Vats is a retired Lt. General of the Army and former chief of the Haryana Public Service Commission. But BJP leaders are also surprised at his nomination.
New Delhi: Lt Gen. (retd) D.P. Vats, the BJP's Rajya Sabha candidate from Haryana, is a supporter of khap panchayats. The noted ophthalmologist doesn't see the institution as "regressive" like many do. Instead, he believes khaps do not oppose lawful marriages; only the ones where people marry outside their community due to the skewed sex ratio in Haryana.
Vats said this in a submission to the Supreme Court when it was hearing a petition filed by NGO Shakti Vahini to ensure the safety of couples who may fall prey to honour killings. He made these remarks in the capacity of a private citizen, not a retired Army officer and PVSM recipient, nor in his erstwhile capacity of Haryana Public Service Commission chief.
However, the Supreme Court did not pay heed to his submission.
A noted Army doctor
Vats, who was vocal in his praise of the Modi government's surgical strikes on Pakistan in September 2016, is currently head of the ophthalmology department at the Maharaja Agrasen Medical College in Agroha, Hisar.
He graduated from the Pandit Bhagwat Dayal Sharma Post Graduate Institute of Medical Sciences in Rohtak, before getting commissioned in the Army Medical Corps in 1975 and subsequently trained at AIIMS, Delhi.
Having served as Dean (Academics) at the Army Hospital Research and Referral in Delhi, Vats took charge as director and commandant of the Armed Forces Medical College, Pune, in 2009.
He has been honoured with a PVSM (2011), a Sena Medal (2003) and a VSM (1999).
Social profile
Vats is a regular invitee to various social events and functions. He attended the Jai Hind Manch in 2017, where Anna Hazare was the guest of honour, and has been a prominent voice on issues raised by the Sarv Brahmin Samaj.
A nature lover, press clippings posted on his social networking profiles praise him for changing the face of the medical college in Agroha by planting upwards of 15,000 saplings in two years.
"He has been instrumental in saving trees from nilgais, which used to eat up leaves and damaged trees on the campus. Vats ordered cow dung to be sprayed on the leaves to keep away the nilgai," reads a report posted on his social media page.
BJP leaders surprised
While, Vats may be a noted member of the social circle in the region, the BJP's senior leaders have expressed surprise over his nomination.
"Many are really shocked; we have not heard of him as far as the party is concerned. It's a mystery for us as to who was instrumental in getting him a Rajya Sabha berth," said a senior BJP leader.
Get the PrintEssential to make sense of the day's key developments