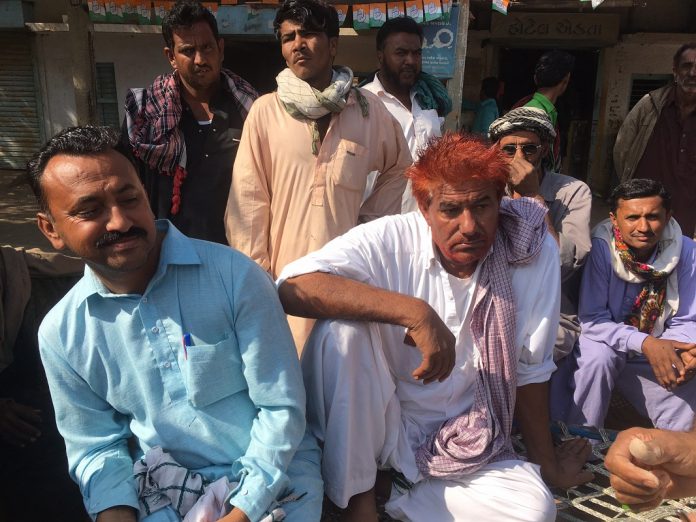 Text Size:
Despite a significant Muslim population, BJP does not have a single Muslim candidate in Kutch, while Congress has one.
Kutch, Gujarat: The Muslims in Kutch, accounting for about 21 per cent of the total 20.9 lakh population, seem to be upset with the performance of the BJP that holds five of the six seats in the region.
Besides, the party does not have a single Muslim candidate here, while the Congress has one — Adam Chaki who will take on BJP's Neemaben Acharya in Bhuj. The Congress is aggressively campaigning in the region hoping to break the BJP's stronghold over Kutch and is banking on the district's Muslim community votes.
Sipping tea while perched on a wooden cot, Ganibhai Yusuf, a dairy farmer from Dinara village, one of Gujarat's last hamlets before the Pakistan border, said, "We are not for or against any party, but in five years, our legislator has not given us even a rupee to our village. They talk of development, but we don't see it."
There is a strong anti-incumbency sentiment among Kutch's Muslims over issues such as shortage of drinking water, especially acute in the border villages closest to the desert, poor health facilities and unemployment.
The Muslims here is largely concentrated in the assembly constituencies of Abdasa (38 per cent), Mandvi (36 per cent), Bhuj (26 per cent) and Anjar. A large number of rural Muslim population is concentrated in villages close to the border with Pakistan near the Rann of Kutch.
"Earlier, for the lack of development in our villages, we put 50 per cent blame on the BJP, which runs the state government, and 50 per cent on the Congress, which ran the Central government. They had policies on paper, hoardings and social media that never materialised in far-flung villages like ours," Umarbhai Sama from the Jam Kuariya village said. "But now, people are really disappointed."
Sama runs an NGO that mostly works on promoting education in villages near the border in the Rann of Kutch.
Villagers living close to Bhuj said the BJP recently deployed clerics from Delhi to visit their villages and campaign for the party. "It is not like Muslims in Kutch do not want to vote for the BJP, but for us, development means improvement in our lives and not just the slogan of vikas," said Umar Siddiqui from the Khavda village near the white desert.
"If someone has not worked at all, it doesn't matter who comes and tells us to vote for them. We will not be convinced," he added.
Muslims from the Mandvi constituency, home to a bunch of industries and the Adani Group's Mundra Port, too complain that the BJP government's much-hyped development has barely changed their lives.
Khairunissa Iqbal, a housewife from the Dhrab village, said, "We get running water once every two or three days, but it is salty and unfit for drinking or cooking. So, we have to buy water for Rs 10 per litre. There is no benefit to us in this development."
At Anjar, Anwar Shaikh, sitting next to a tea-stall, said, "I don't have any work. I just sit here. I am definitely voting for the Congress this time. Neither has the sitting BJP legislator nor his party done anything for us."
Get the PrintEssential to make sense of the day's key developments