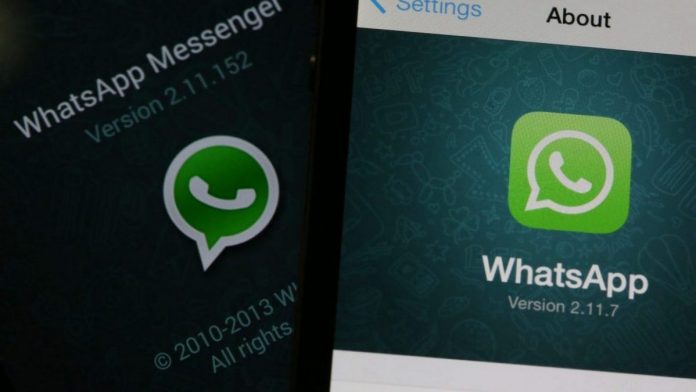 Text Size:
Front Page
The media is making news of its own. The biggest media story in India, currently — Zee's financial woes — is on the front pages of the pink papers, today.
The Economic Times takes a market perspective on the issue with "All Eyes on Zee, Dish stock movement" on page 1, although it sees "some respite to the group's shares" with the "three month breather from lenders and creditors to find a buyer for half his shares in Zee Entertainment."
Business Standard could have found a buyer: it leads with "Jio may join race to pick stake in Chandra's Zee." It identifies other potential buyers as Amazon, Apple, Tencent and Alibaba and possibly AT&T, Singtel, Comcast and Sony Pictures.
Gauge the importance of the Zee story by BS's extensive coverage: it has five stories on the media company including "Rs 30,000 crore public money rides on group" which details the companies invested in Zee and "how much money is at stake" (page 2).
More media news: the weekend saw the launch of the newspaper Firstpost. Yes, the digital-only news portal is now in print.
In page 1 'First Words', the Editor claims the weekend paper will offer "quality journalism… every single article aspires to exceptionality" with "original reportage, opinion and analysis."
The 20-page paper broadsheet, uses a large font size, bold headlines and visuals. Its lead report — 'Firstpost National Trust Survey' — was covered extensively by its sister news channels CNN News 18 and CNBC TV18.
The headline reveals the survey's conclusions: "For Modi, A Faith Accompli" with a positively frightening illustration of Modi in blue.
Time magazine takes an interest in the forthcoming Indian general elections, this week with the longest ever headline, "How volunteers for India ruling party are using WhatsApp to fuel fake news ahead of elections."
The detailed report says that the WhatsApp policy of allowing users to forward messages to no more than a maximum of five contacts has "done little to curb the spread of misinformation in the world's biggest democracy."
Peppered with screenshot examples, interviews with former Bharatiya Janata Party (BJP) volunteers, it tracks the social media onslaught by political parties for the Lok Sabha polls.
Time finds much of the content of such group chats "contain and disseminate false information and hateful rhetoric, much of which comes from forwarded messages…Experts say the Hindu nationalist BJP is fueling this trend, although opposition parties are using the same tactics."
Modi's quota
In other news, Modi's fierce defence of the economically weaker sections (EWS) quota makes headlines. The Hindu leads with "In T.N, Modi hits out at critics of 10% quota."
Modi "alleged that certain self-centred forces in Tamil Nadu were trying to create an atmosphere of suspicion and mistrust among people on the new quota", it writes.
In its 'Explained' box, The Indian Express unpacks the biggest concern regarding the quota: the dilution of quotas reserved for scheduled castes (SCs), scheduled tribes (STs), and other backward classes (OBCs). "The introduction of the 10% EWS quota for the general category has the potential to create anxiety over whether it will affect the existing reservation benefits. So, ahead of the Lok Sabha polls, the government has been using every opportunity to allay such fears," it writes.
The Ayodhya hearing has been further delayed, this time because "Judge unavailable", as Hindustan Times succinctly puts it. The judge in question is Justice S.A. Bobde.
The Times of India's first page — most unusually — is a 'Special Features' piece promoting a book by investment banker Ruchir Sharma. "Priyanka is a leader who listens to even how others listen," reads the treacle headline.
The rest of the half page is split between "The women who are changing the way you see yourself in the mirror" and a section on moving libraries.
More seriously, TOI's real front page has "Bad news for girls: Sex ratio at birth plunges in south." This outlines the "dramatic drops" in sex ratio figures for all southern states barring Kerala between 2007-2016, based on Registrar General of India data from the civil registration system.
Opinion
ET and BS address the ICICI controversy following Finance Minister Arun Jaitley's Friday blog on the issue.
In "Jaitley Spot On, On Hounding Bankers," ET thinks Jaitley's criticism of the CBI's list of names in the FIR against Chanda Kochhar "is welcome".
"If there is evidence of financial gain to the Kochhars but none in the case of the other bankers who were part of the committee, why would the CBI drag every committee member into its investigation of malpractice?" it asks
BS in "Investigative overreach," agrees: "Mr Jaitley's words are well founded." The CBI's case against Kochchar "is worrying sender." The loan to Dhoot's companies was given by a "consortium of over 20 banks led by the State Bank of India," it writes. "As Mr Jaitley said the agency should focus only on the prime target with proper evidence."
Prime Time
Prime time TV news had a few provocative interviews, Sunday.
On Aap Ki Adalat (India TV), Uttar Pradesh chief minister Yogi Adityanath was cross questioned by anchor Rajat Sharma. Sharma asked him if Priyanka Gandhi Vadra's entry into politics "scared" him.
"I am not in the habit of being scared," replied Adityanath, who smiled almost menacingly throughout the show.
He taunted "Bua-babua" (Mayawati and Akhilesh Yadav) and "bhai-behen" (Rahul Gandhi and Priyanka Gandhi Vadra), claiming that BJP would win more seats in 2019 than it had in 2014 or in the 2017 assembly elections.
Asked about Rahul Gandhi's "chowkidar chor hai" allegations against Prime Minister Narendra Modi, Adityanath was dismissive: "(they) have 'chori' in their 'DNA' so they see `chor' everywhere."
ABP News caught up with Baba Ramdev who had other worries: sants, swamis, he said, needed to "introspect". Weaknesses were showing up and we must "correct ourselves," he added.
Ramdev was also worried by the Bharat Ratna awards. People like Mother Theresa and politicians had been recognised with it, but "why no swami or sant?" he asked.
Tweets of the day
"I do not want India to be a country in which millions of people say 'yes' to one man. I want a strong opposition".
Thus Jawaharlal Nehru, speaking in 1950, the year the Republic was founded.

— Ramachandra Guha (@Ram_Guha) January 26, 2019
Since @surjitbhalla asked figures of income from unknown sources when UPA was in power, here goes: 2013-14: BJP Rs 471.99 cr, Cong Rs 523.99 cr, BSP: Rs 48.6 cr NCP: Rs 40.66 cr, CPI Rs -.39 cr.. source ADR.. sadly, no argument today is complete without 'par UPA ka batao!'😄

— Rajdeep Sardesai (@sardesairajdeep) January 27, 2019
Check out My543, our comprehensive report card of all Lok Sabha MPs.