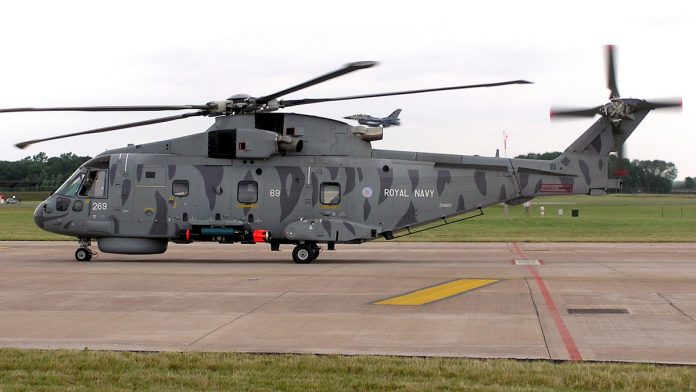 Text Size:
Front Page
There are two big news stories today: A routine report on "RBI cuts benchmark interest rate again, lowers GDP forecast to 7.2%" (The Hindu) and "Michel has named top Cong neta: ED's Agusta chargesheet" (The Times of India).
Politically and from a media perspective, the latter is far more charged as it implicates the Gandhi family in the deal and suggests that efforts were made to "tone down" media reports on the controversy. It specifically mentions then Editor-in-Chief of The Indian Express, Shekhar Gupta, and correspondent Manu Pubby, who broke the story in the Express, August 2014.
Gupta, now ThePrint's Editor-in-Chief, has categorically denied the claim. ThePrint released his statement this morning.
AgustaWestland supplementary chargesheet, suspect Christian Michel's laughable and preposterous lies about The Indian Express coverage and a statement from Shekhar Gupta.

Read here: https://t.co/9CRC8OCwUd pic.twitter.com/C0pQpNuGWk

— ThePrint (@ThePrintIndia) April 5, 2019
In its report, TOI's convoluted opening sentence says Christian Michel, alleged to be "a key middleman" in the case, disclosed "various abbreviations" mentioned in a "budget sheet" — AP is "supposed to mean a prominent Congress politician".
The Indian Express in "ED to court: Kickbacks paid, top UPA leaders pushed Agusta deal", says ED told the court, "kickbacks were paid to defense officials, bureaucrats, media persons and important political persons of the ruling party". It mentions Sonia Gandhi was alleged to be the "driving force behind the deal".
Hindustan Times omits Congress from its headline in "ED's new Agusta case charge sheet names Michel's partner as accused" — and its report — so does Hindu which banishes the story to its Delhi metro pullout and makes no mention of Congress in its report ("VVIP chopper case: ED files fourth chargesheet").
Express congratulates itself for its August 2014 reports "that led to this" charge sheet in "Express exposed Michel, Tyagi, note with initials; mentioned in chargesheet". It also mentions allegations that Michel hired a person by name Guy Douglas to "tone down" media coverage.
RBI repo cut
TOI's report, "RBI snips interest rate another 0.25%, lowers '19-20 growth forecast to 7.2%", reflects the "disappointed" markets, writing, "The Reserve Bank of India promised on Thursday to nudge banks to pass on its latest rate cut to borrowers even as banks remained tentative in their response to an earlier reduction."
Hindustan Times notes that in cutting rates, the RBI is "seeking to lift economic growth, investment and consumer spending and lower borrowing costs" just a week before the first phase of polling in the Lok Sabha elections.
L.K. Advani on 'anti-nationals'
Meanwhile, Bharatiya Janata Party (BJP) veteran L.K. Advani "fired a parting shot at the party leadership, cautioning that the saffron outfit had never regarded those who disagreed with it politically as its "enemies" or as "anti-nationals"." (TOI)
HT terms it "Advani breaks silence" in its headline. The Express calls it "a rare statement".
"The essence of Indian democracy is respect for diversity and freedom of expression… The party has been committed to freedom of choice of every citizen at personal as well as political level," Advani said.
Interestingly, Prime Minister Narendra Modi retweeted Advani's statement, adding, "Advaniji perfectly sums up the true essence of BJP, most notably the guiding mantra of 'nation first, party next, self last'. Proud to be a BJP karyakarta and proud that greats like LK Advaniji have strengthened it."
Opinion
Most newspapers comment on the RBI's repo rate cut by 25 basis points.
Business Standard's "A cut to grow" says the broad message "… is a continuation of the sharp shift" since February when RBI cut the benchmark rate "for the first time since August 2017" and changed "the policy stance from 'calibrated tightening' to 'neutral'". It says the central bank perhaps wants more clarity on the status of the monsoon, international fuel prices and the next Budget.
"The broad message" is that when "inflation is well-contained and growth is struggling, there is a need for an impetus to boost economic activity", writes BS. Commending the RBI move, it adds, however a word of caution: "The only disappointment was that the policy did little to address concerns over weak transmission of interest rate reductions."
In "No surprises", the Hindu says, "The market had anticipated such a cut…" and RBI has settled for a "conservative approach given the divergent sets of date" confronting it: inflation "well under control at 2.6 %", a revised GDP growth estimate for 2018-19 down to 7.2 per cent — as well as the "behavior of the monsoon and trends in oil prices".
Hindu writes RBI's cut is "therefore an acknowledgment… of the slowdown in growth". It also signals a shift since Shaktikanta Das took over as governor where the central bank is not "solely focused" on inflation but also "growth trends".
Prime Time
Thursday morning gave no hint of the evening fireworks at prime with most channels either preoccupied with the RBI repo rate cut or Congress president Rahul Gandhi's roadshow with Priyanka Gandhi Vadra in Wayanad.
Soon after noon, Times Now mentioned the chargesheet to be filed against alleged middleman Christian Michel in the AgustaWestland case.
At prime time, Republic TV picked this up and ran with an "exclusive" claiming to have cracked the "AgustaWestland case". It quoted chapter and verse from the "accessed" ED chargesheet alleging a "Kickback of at least Euro 70 Million".
Republic TV anchor Arnab Goswami read out from the full 52-page "explosive" chargesheet in which Michel revealed what "AP" and "FAM" stood for.
"AP stands for Ahmed Patel", "Fam stands for Family", roared Goswami.
#AgustaCaseCracked | The Debate with Arnab is now LIVE
Tune in to watch it LIVE- https://t.co/LGCyJUEBn5 pic.twitter.com/bSqiY1NQEZ

— Republic (@republic) April 4, 2019
He hectored the Gandhi family on its connections with "dalals", attacked the media for allegedly diluting coverage of the deal and was excessively offensive to Rosemary Patrizi, Michel's Italian lawyer, saying she ought to be careful about what she said as she was speaking to him.
Away from the sound and fury, Aaj Tak anchor Rohit Sardana held a Dangal in Bulandshahr, Uttar Pradesh. The debate's topic was "Dakshin main 'hariyali', uttar main 'haath' khali" — reference to Rahul Gandhi being greeted with green Muslim League flags in Wayanad
"It is very unfortunate for the country that debate is taking place about Pakistan and not about farmer crisis, jobs crisis or women security," said Samajwadi Party leader Hamid Ali.
Sardana asked BJP spokesperson Nupur Sharma what the BJP government had done in the last five years. She credited BJP with development work which, and also said that "Parivarvaad" afflicted Congress party had failed to deliver since independence.
Congress leader Shyopal Singh countered: "What happened about black money, cleaning river Ganga? If GST or demonetisation were positive moves then why are they not asking for votes on that basis?"
The audience turned unruly, forcing Sardana to end the debate early. An angry Sardana said, "…instead of shouting "Modi, Modi or Chowkidar chor hai", (the audience) should talk about their real grievances when given an opportunity to do so".
India Today's Rahul Kanwal calculated the number of days Rahul Gandhi and his BJP opponent in Amethi, Smriti Irani, had spent in Amethi since 2014: the scoreline read: Rahul 35 days, Irani 26 days.
Uttar Pradesh health minister Siddharth Nath Singh said, "Rahul Gandhi is a member of parliament, he should be spending more time in Amethi, why comparing it with Smriti Irani."
When Kanwal asked senior Congress leader Abhishek Manu Singhvi on Gandhi's declining voter share, he responded, "Even in 2014 during the peak of the Modi wave, Rahul Gandhi won by more than 1 lakh votes in Amethi."
Times Now anchor Padmaja Joshi led a discussion on UP chief minister Yogi Adityanath calling the Indian army "Modi ki Sena".
A belligerent Retd. Major General G.D. Bakshi said, "Armed Forces belong to the nation. To reduce them to private army for a particular stakeholder is not correct."
"Modi ki Sena looks after the security of the country. What is Congress ki sena? It takes money in every defence deal," retorted political analyst Ashirvadham Achari.
Tweet of the day
My brother, my truest friend, and by far the most courageous man I know. Take care of him Wayanad, he wont let you down. pic.twitter.com/80CxHlP24T

— Priyanka Gandhi Vadra (@priyankagandhi) April 4, 2019
With inputs from Shailaja Bajpai.
Get the PrintEssential to make sense of the day's key developments