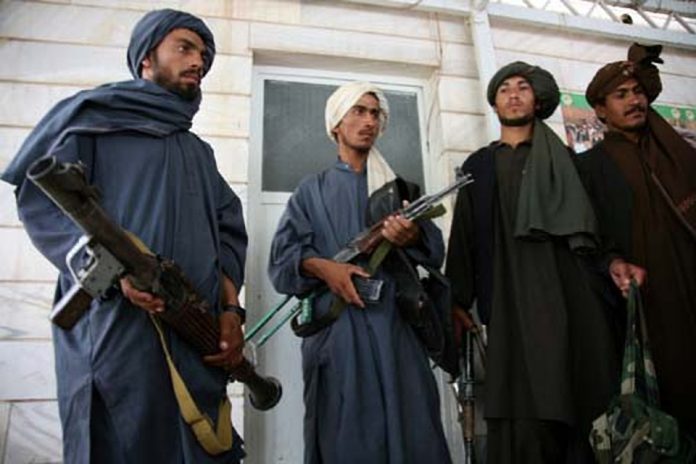 Text Size:
LeT is recruiting not just a member or a fighter but the entire immediate and extended family.
The LeT's focus upon the fighter's family speaks to a larger social strategy by the organization. Not only does it hope to attract the entire family to its movement to promulgate its version of Ahl-e-Hadees dogma, it also aims to expand its pool of potential recruits for militant and other organizational operations. Even after the recruit dies in a mission, LeT remains in contact with the fighter's family to ensure that the family stays within the Ahl-eHadees fold. In this sense, LeT is recruiting not just a member or a fighter but the entire immediate and extended family.
Given the frequency with which these issues surrounding approval and blessing arise in these biographies, I infer that the organization both values the idea that families willingly sacrifice their sons and wants to cultivate the belief that LeT values family approval. The organization wants to undermine any suggestion that youths are lured away through deception against their family's wishes. Reportedly, Saeed established a firm policy that requires every candidate for the Kashmir front to obtain explicit consent from the family and to persuade it of the utility of his mission there. This can be achieved most easily if the parents embrace their sons' missions and likely martyrdom in combat. As such, LeT's publications strongly emphasize that such blessings should be granted and provide ample evidence that this permission is, in fact, given in many of the biographies. Though we cannot confirm any of the details in these biographies, whether or not the family actually gave such approval may be less important than the perception that these publications generate that family members—especially mothers—do eventually relent and bless their son's jihad irrespective of their purported initial disposition.
…
Biographies of slain fighters highlight a particular emphasis upon the role of women in producing fighters through the conjoined processes of birth and nurturing.
…
The mother of Abu Quhafa is another example from martyrdom literature who not only eagerly supported the aspirations of her children, but also buoyed the jihadi aspirations of others in myriad ways. We learn from his post-death biography that she herself dispatched her son into the battlefield. When other fighters embraced martyrdom, she would offer support to their mothers. She went door to door to collect supplies for mujahideen and she would distribute LeT's periodicals, Ghazwa and Mujhallah ul Dawah, among the neighbors at her own expense. Her household hosted Ramazan festivities and, at the conclusion of these programs, she lectured guests about the virtues of supporting jihad through monetary donations. Leading by example, she would be the first to contribute significant sums to the cause directly to mujahideen. When her son was about to go to Kashmir, he asked her for permission to leave. According to his biography, she kissed him on the forehead and asked that Allah guide and help him. She instructed him to "fight those [Hindu] transgressors bravely, and dispatch to hell as many of those enemies of Allah as you can. Do not be cowardly and if it comes to it then take the bullet on your chest because that is what my heart desires." The expression to take (literally "to eat") a bullet on the chest is an expression of utmost bravery in Urdu and occurs frequently in these shaheed biographies. Additionally, when her own son was in the Valley, she managed to phone his commander and ask to speak with him. The commander was chary that she may try to lure her son away from the battlefield and asked her why she wanted to speak with him. She replied that she harboured no such thoughts and that she intended to implore her son: to kill as many of those animals as possible and to busy himself with killing until the time that his wish for martyrdom is fulfilled. That you should fight with bravery against these transgressors and know that my prayers are with you."
In another biography, the writer describes how the fighter's mother donated gold jewellry to the cause of the mujahideen and is "thankful that [her son] received the bullet on his chest as this was her wish as well." The writer enthuses that this mother "continues to invite people to Jihad and that, in this way, she would continue with the mission of her son." The author of the biography addresses the readers directly to explain that it was the shaheed's mother who empowered her son to walk the path of jihad. The reader also learns that even after losing her son, she is still raising her grandsons to embrace the path of jihad. By educating these young soldiers, the biographer tells the reader that "the victory of Islam can be attained quickly." He notes that this is just the story of one mother and posits that if half of Pakistan's mothers imbibed the spirit of jihad like her, Kashmir would likely be liberated soon, allowing the organization to move onto other battlefields. He enjoins the reader to pray that this spirit of jihad is kindled within the hearts of the mothers of Pakistan.
…
These biographies, as well as LeT's other publications, also frequently accent the difficulty that mothers have in sacrificing their sons to jihad and the concomitant need to educate women about the sanctification of jihad such that they will sanction their son's participation in it.
The mother of Muhammad Munsha was even more resistant to her son's pleas. His biographer explains that after he decided to take up arms, his mother demurred from granting him permission. He repeatedly and relentlessly insisted that she do so. One day, without her permission, he began preparing for jihad and again implored her to bid him goodbye. She said, "No I will not bid you farewell because I know that you will not return." Ultimately, she relented and "gave her permission over the telephone later saying that 'May Allah make you successful and save you from getting arrested.'" The author of the biography asked her whether or not she had any message for other mujahideen to which she replied:
Son, when these people talk against jihad, my heart bleeds. Even after reading eight chapters in Quran people still are not clear about how important it is. My message to the mujahideen is that they should not let the Kalashnikov of my son fall and continue the struggle.
As we can see, LeT mobilizes—if not outright exploits—women's grief for several ends. First, the organization alleges that if so many women are sacrificing their sons, the cause must be just. Second, it uses the sacrifices and suffering of these mothers to galvanize support beyond LeT's community in an effort to expand its network of supporters. Third, by mobilizing women within and without the organization, LeT aims to diminish parental resistance to their son's decision to join jihadi organizations. It is this resistance that the LeT's notable women's wing intends to erode.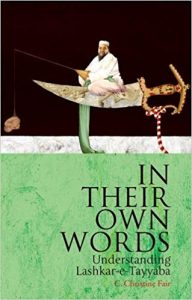 This excerpt from C. Christine Fair's book In Their Own Words: Understanding Lashkar-e-Tayyaba has been published with permission from Oxford University Press.
Check out My543, our comprehensive report card of all Lok Sabha MPs.