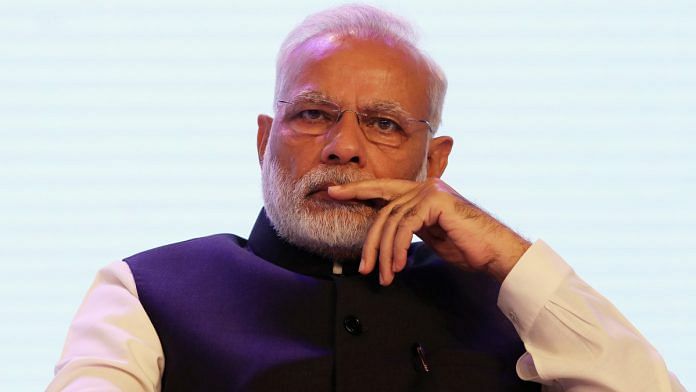 Text Size:
The conventional wisdom is that India only reluctantly acquired nuclear weapons and has been a restrained nuclear power that adheres to a no-first-use (NFU) policy and rejects the possibility of nuclear warfighting. Is India shifting to a nuclear counterforce strategy?
India is developing a suite of capabilities and increasingly making statements about pre-emption and counterforce that appear inconsistent with its professed strategy of assured retaliation or minimum deterrence.
We attempt to explain why India has devoted considerable resources since 2003 to develop and acquire capabilities that exceed what is required for a strictly retaliatory nuclear arsenal.
These capability developments have emerged alongside an increasing number of public statements by serving and retired Indian security officials arguing that pre-emptive counterforce options against Pakistan are permissible doctrinally and advantageous strategically.
---
Also read: To war or not to war with Pakistan: Strategy, not public mood, should drive Modi govt
---
These apparently discrepant capability developments are most likely the result of India's conscious pursuit of more flexible options beyond countervalue targeting—namely, counterforce options against Pakistan's longer-range nuclear systems—and are largely not the product of either technological drift or strategic confusion.
These developments are an early indication of India's exploration and development of options to target Pakistan's strategic nuclear systems in a conflict. Unlike India's nuclear strategy toward China, which appears to remain countervalue assured retaliation, evidence suggests that India may be developing options toward Pakistan that would permit it to engage in hard nuclear counterforce targeting, providing India a limited ability to disarm Pakistan of strategic nuclear weapons.
Such a development would entail a decoupling of India's nuclear strategies toward its two neighbours. A shift to incorporating nuclear counterforce options may be an attempt to escape India's strategic paralysis following Pakistan's development of tactical nuclear weapons, which Pakistan threatens to use against Indian conventional forces should they cross certain red lines.
What can India do if Pakistan uses one or several tactical nuclear weapons against Indian forces? India's official nuclear doctrine explicitly threatens massive retaliation against any such use, which outside observers have widely interpreted as implying a major countervalue strike against Pakistani cities. Nevertheless, many have questioned the credibility of massive retaliation—whether any Indian leader would in fact order killing of millions of innocent Pakistani civilians in response to nuclear use on Indian forces operating on Pakistani soil.
If India chose not to retaliate with massive force, it could attempt a proportional tit-for-tat response. Such a response, however, would cede the nuclear initiative back to Pakistan, which could respond by destroying one or several Indian cities.
Further, pursuing such graduated options would place enormous pressure on India's command and control system. Thus, some Indian policymakers appear to be attracted to a third option: a hard counterforce strike against Pakistan's relatively small number of—perhaps several dozen—strategic nuclear assets to eliminate its ability to destroy Indian strategic targets and cities. Such a strategy would be consistent with India's doctrine of massive retaliation—which need not be countervalue—while avoiding the credibility issues associated with a countervalue targeting strategy following Pakistan's use of nuclear weapons on the battlefield.
---
Also read: Post Pulwama attack, 10 hard questions for the Narendra Modi government
---
One problem with a counterforce option, however, is that, seized with the fear of a disarming strike, Pakistan would have an incentive to unleash its entire arsenal first before losing it, which in turn would encourage India to attempt a counterforce strike pre-emptively—a problem given India's NFU commitment, which most commentators have assumed would oblige India to suffer a nuclear detonation before retaliating.
These pre-emptive pressures associated with counterforce targeting may explain why a number of influential Indian officials have made a persistent and otherwise puzzling argument either that India should revise its NFU policy to permit pre-emption or that pre-emptive use upon warning of imminent Pakistani launch is consistent with its existing NFU policy. India's adoption of potentially pre-emptive counterforce options would mark a seismic shift in Indian nuclear strategy and the death knell of so-called credible minimum deterrence.
Furthermore, if India construes pre-emption as consistent with its NFU policy and therefore pre-emptive counterforce as a form of massive retaliation, it may decide that no overt changes to its declaratory doctrine are necessary. As India's former NSA Shivshankar Menon recently stated, "India's nuclear doctrine has far greater flexibility than it gets credit for."
In short, India's security officials may have already quietly concluded that pre-emptive counterforce options—and associated increases in strategic force capabilities—are consistent with India's existing nuclear doctrine. Therefore, there may be no explicit acknowledgement or indicators of this shift, which may force Pakistan to adjust its nuclear posture and strategy on the fear that it has already occurred.
Eliminating Pakistan's strategic nuclear weapons would be tempting for India. Rather than current military plans that aim to punish Pakistan for future provocations while avoiding Pakistan's nuclear red lines, plans for a counterforce-capable India would be able to wage whatever conventional war it prefers by eliminating the nuclear threat altogether. India might be able to re-establish deterrence against Pakistani terrorist attacks on Indian territory in ways that aborted adjustments to its conventional doctrine have failed to do. Nevertheless, India's flirtation with nuclear counterforce carries significant risks.
---
Also read: Suicidal Pakistan should know Modi may not be scared of its nuclear button
---
First, the prospects for counterforce success even against Pakistan's current force are questionable. Second, India's adoption of nuclear counterforce— or even Pakistan's fear of its adoption— could generate not just an arms race, but dangerous "first-strike instability" where neither side could afford to go second. Absent an explicit denial of Indian interest in counterforce options, Pakistan must react to the mere possibility of their existence, given that the survivability of its strategic nuclear weapons could be at stake. Consequently, Pakistan may decide that it needs to build more nuclear forces and adopt riskier deployment patterns to enhance survivability, heightening the danger of nuclear escalation in any future military crisis.
Just as conventional military options have failed to resolve India's Pakistan dilemma, adjustments to its nuclear strategy are similarly unlikely to yield positive results—and may increase the risk of catastrophic outcomes.
Christopher Clary is an assistant professor of political science at the University at Albany, State University of New York. Vipin Narang is an associate professor of political science at the Massachusetts Institute of Technology and a member of MIT's Security Studies Program.
This is an edited extract from India's Counterforce Temptations: Strategic Dilemmas, Doctrine, and Capabilities. Republished with permission from MIT Press.
Subscribe to our channels on YouTube & Telegram
Why news media is in crisis & How you can fix it
India needs free, fair, non-hyphenated and questioning journalism even more as it faces multiple crises.
But the news media is in a crisis of its own. There have been brutal layoffs and pay-cuts. The best of journalism is shrinking, yielding to crude prime-time spectacle.
ThePrint has the finest young reporters, columnists and editors working for it. Sustaining journalism of this quality needs smart and thinking people like you to pay for it. Whether you live in India or overseas, you can do it here.