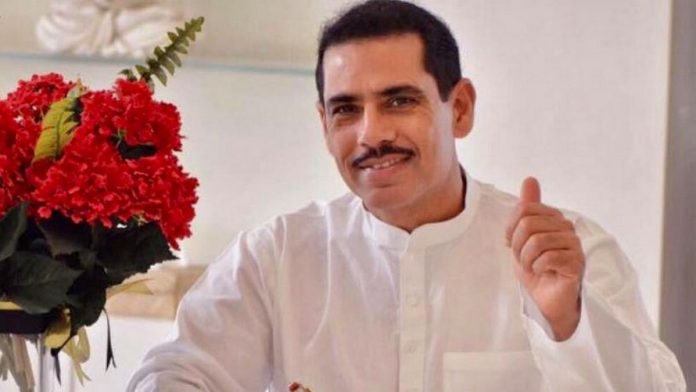 Text Size:
In between some gruelling questioning by the Enforcement Directorate last week, Robert Rajendra Vadra, 49, found the time to post on Facebook a collage of pictures showing him with differently abled, underprivileged children. He started posting such pictures in early 2016, and he posts a lot of them.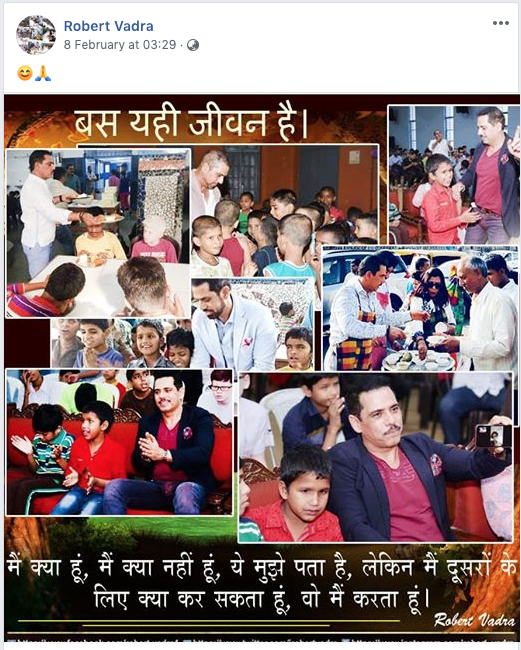 Initially, it was a bit surprising to see him take so much interest in serving the underprivileged. Before May 2014, Vadra's social media self looked more like this: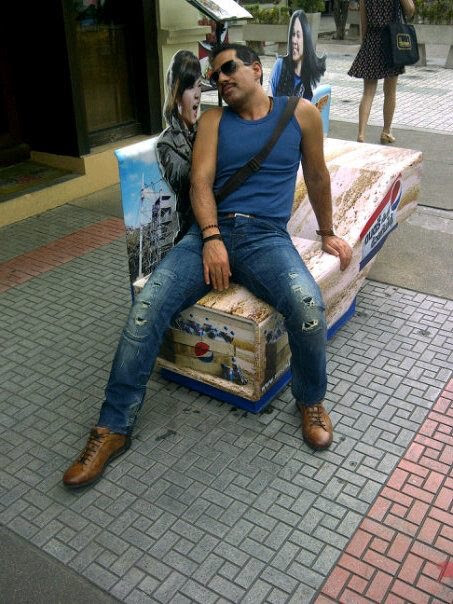 Now it's more like this: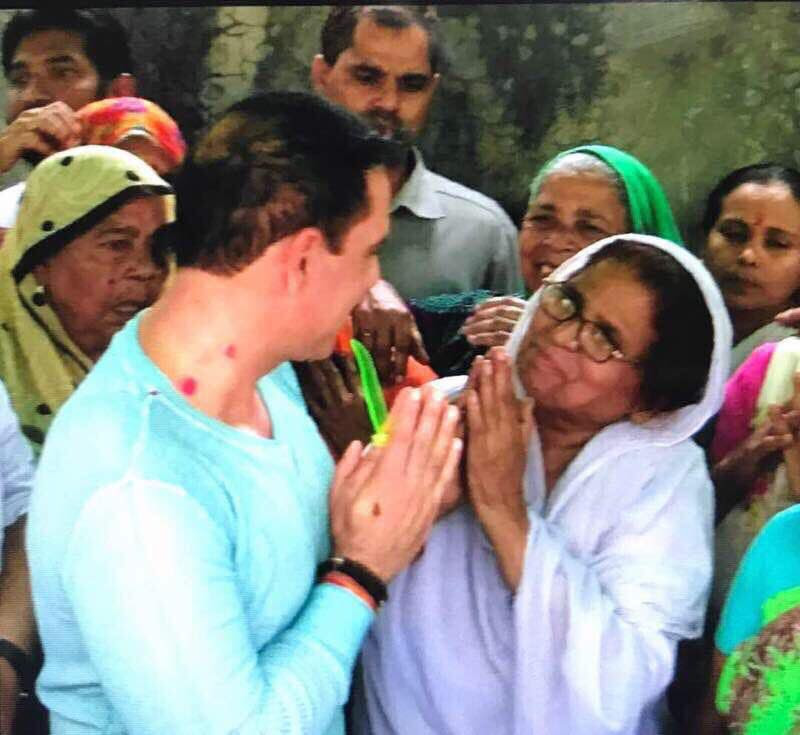 The transformation has been a bit like Salman Khan's. The attempt is to change the bad boy image by doing social service. Perhaps Sallu bhai and Robert Vadra, Rob for friends, hired the same PR agency.
Not that Rob has stopped having fun. He still posts pictures like this one from a Europe holiday in June 2018: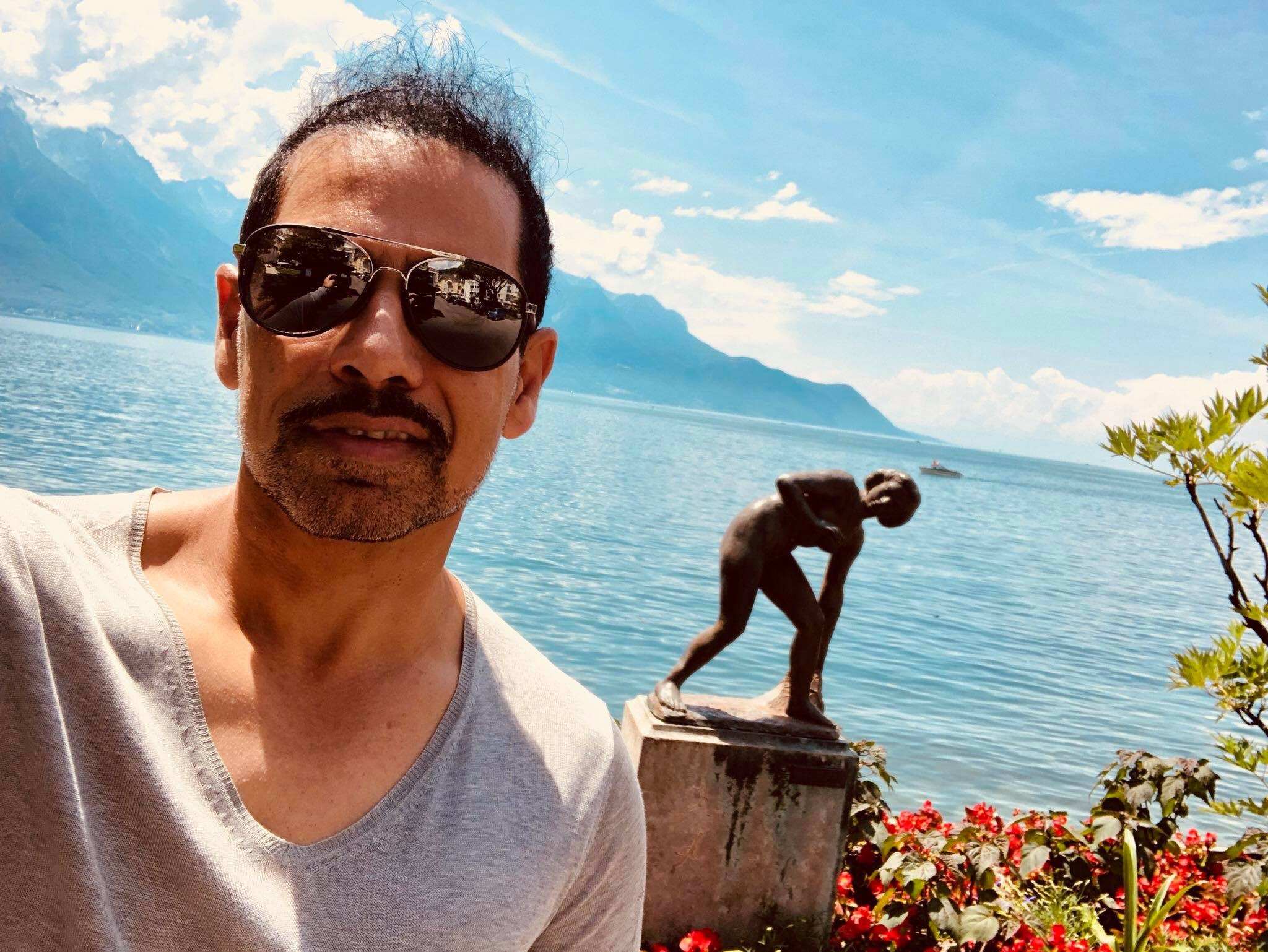 But that's about all. Maybe he still goes car racing but doesn't show it off, like he used to back in 2009: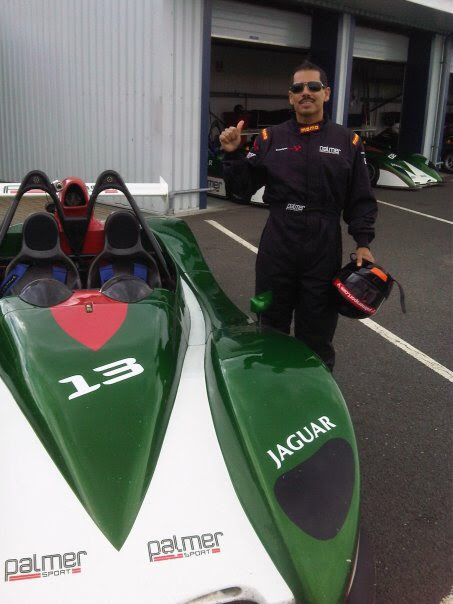 Rob loves the world, and the world loves him back. The new Rob puts out Good Morning posts with inspirational quotes. You can get them on his Facebook, his Twitter, his Insta, and if he has your number, he'll probably send them on WhatsApp sometimes.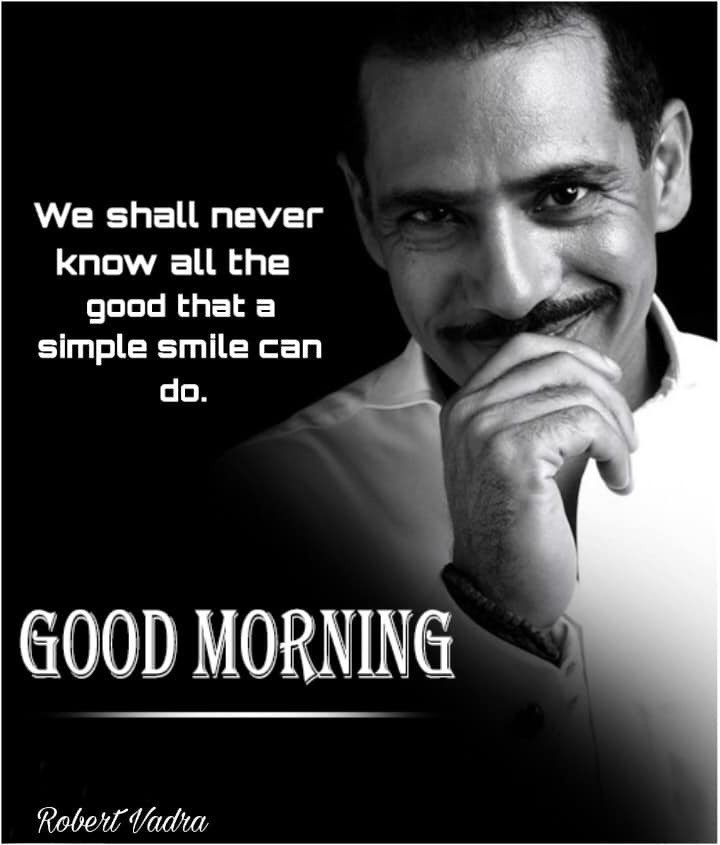 Did we tell you how much he enjoys helping underprivileged children?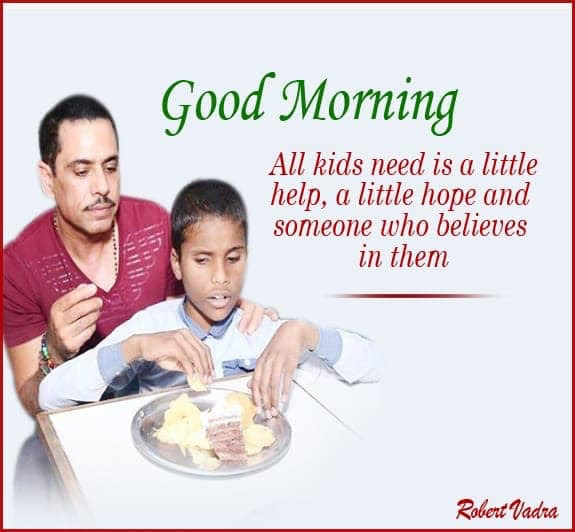 Not that he hides his core strength: gymming. He generously offers us glimpses of his gym life in multiple photos and vids.
He's become a socially aware citizen. There's no cause he won't lend his voice to as long as someone can take a photo. Here's Rob flagging off trucks with relief material for flooded Kerala.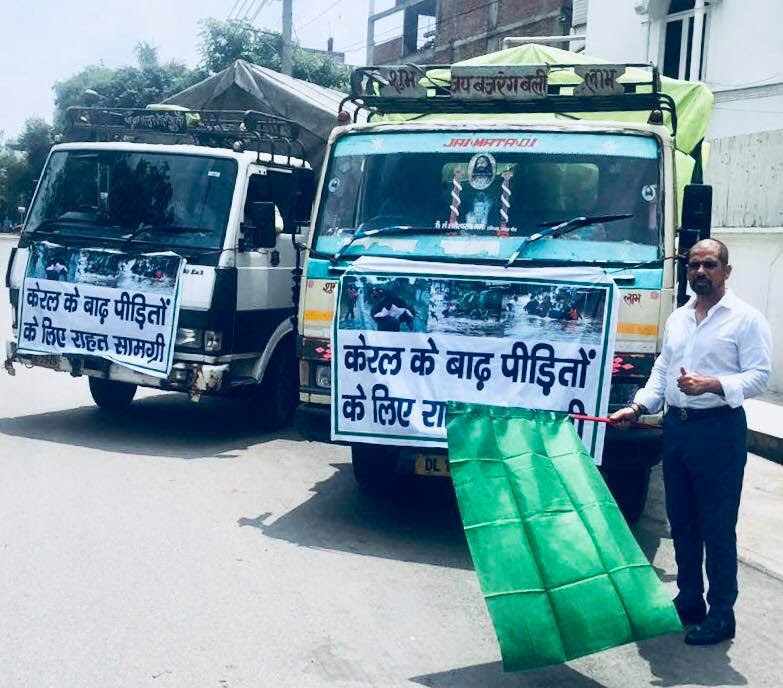 In keeping with the times, he's become very religious.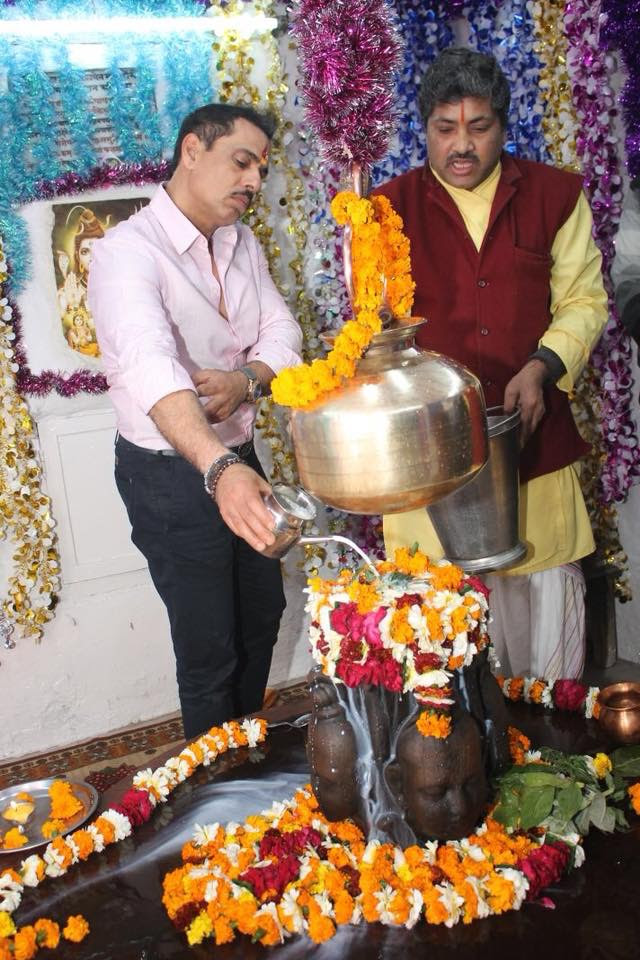 Rob loves being Rob and he loves it when the media takes note.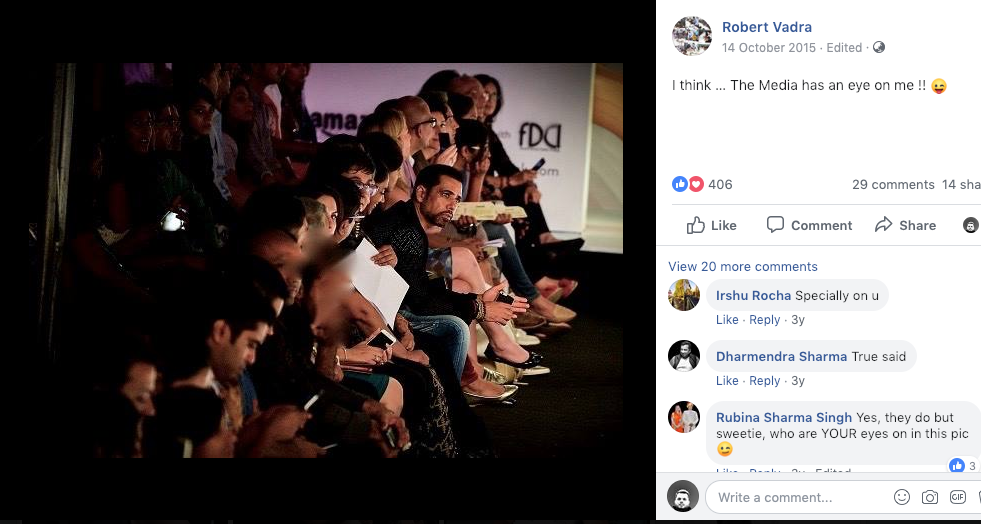 If you report his political statements or social work, he'll promote it on his social media channels.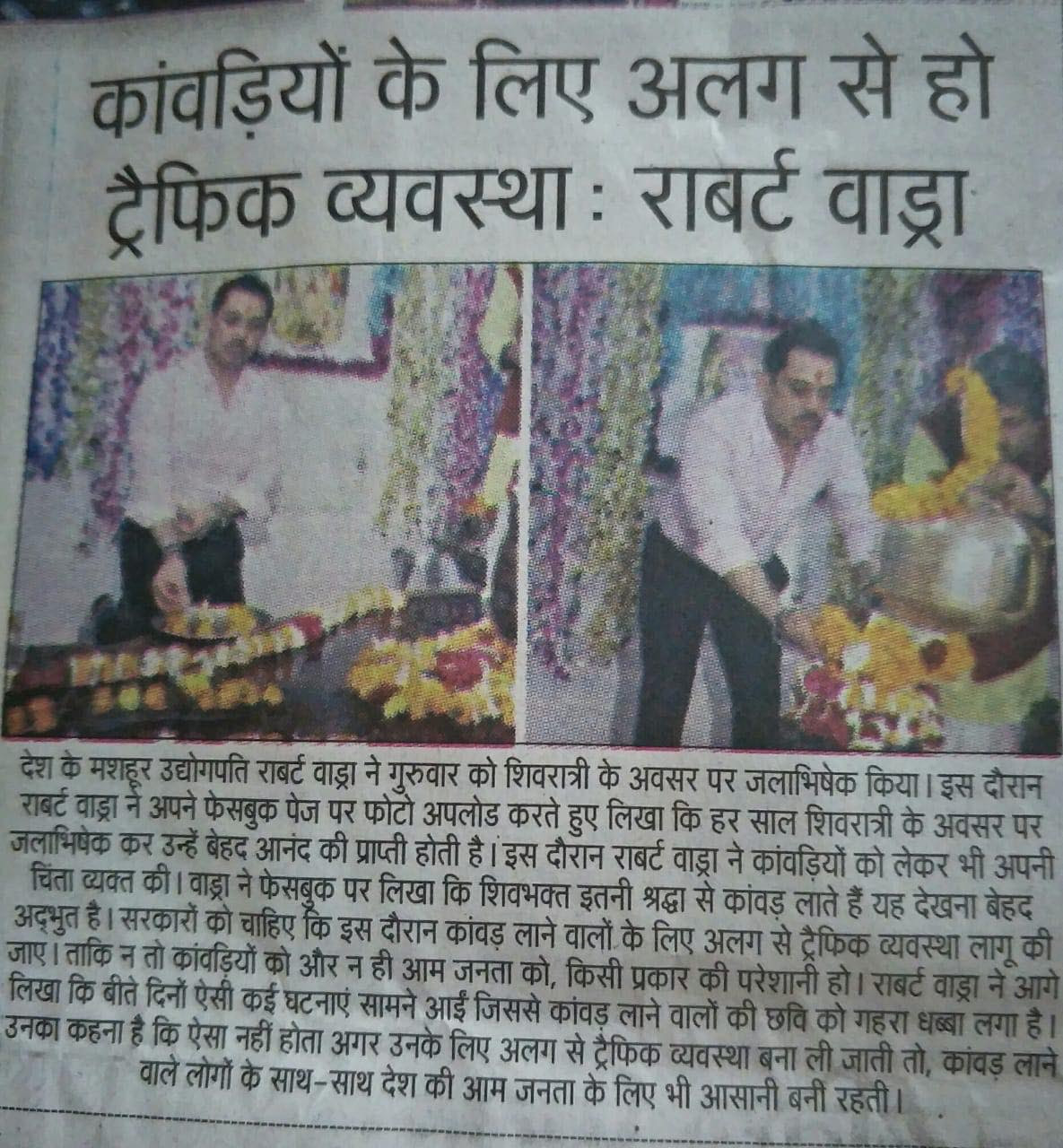 Rob supports Rahul. Behind every successful politician is a supporting brother-in-law: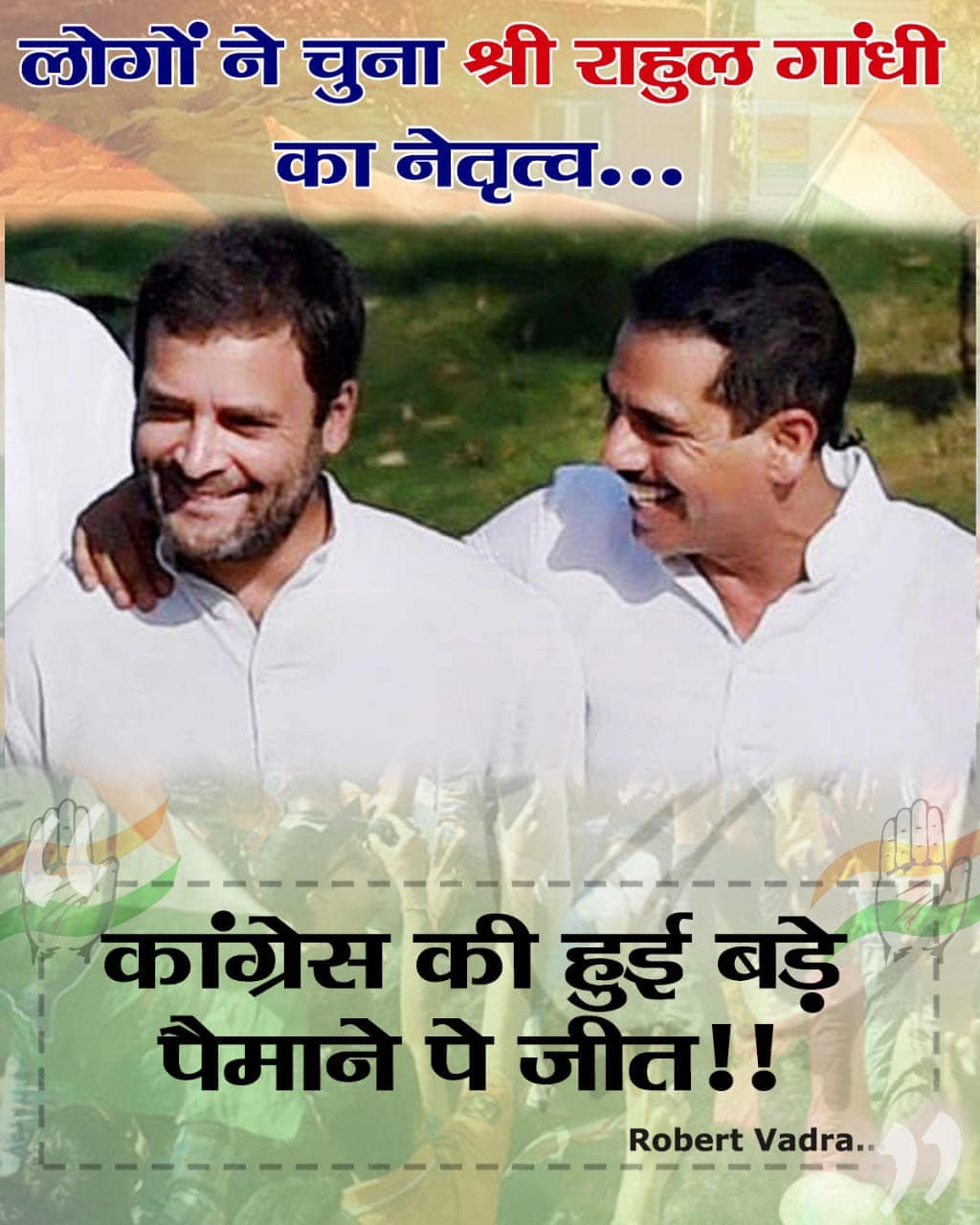 Sure, he's had his troubles…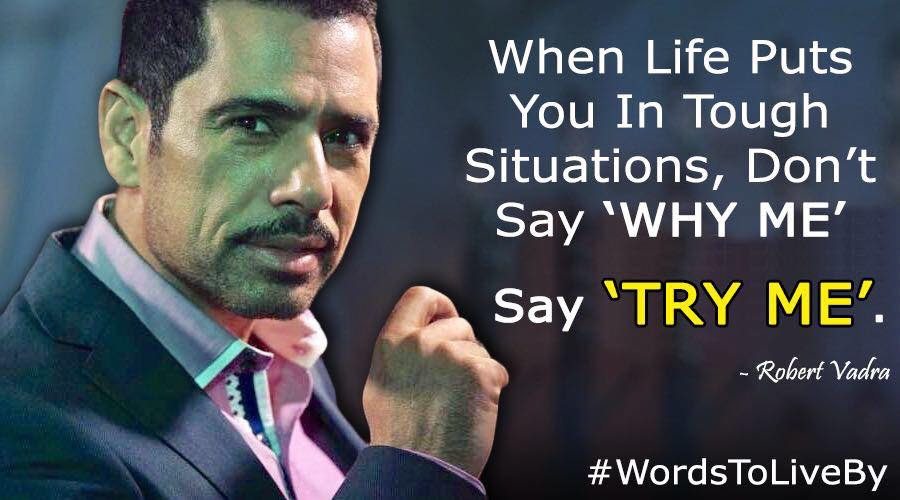 But he's a family man: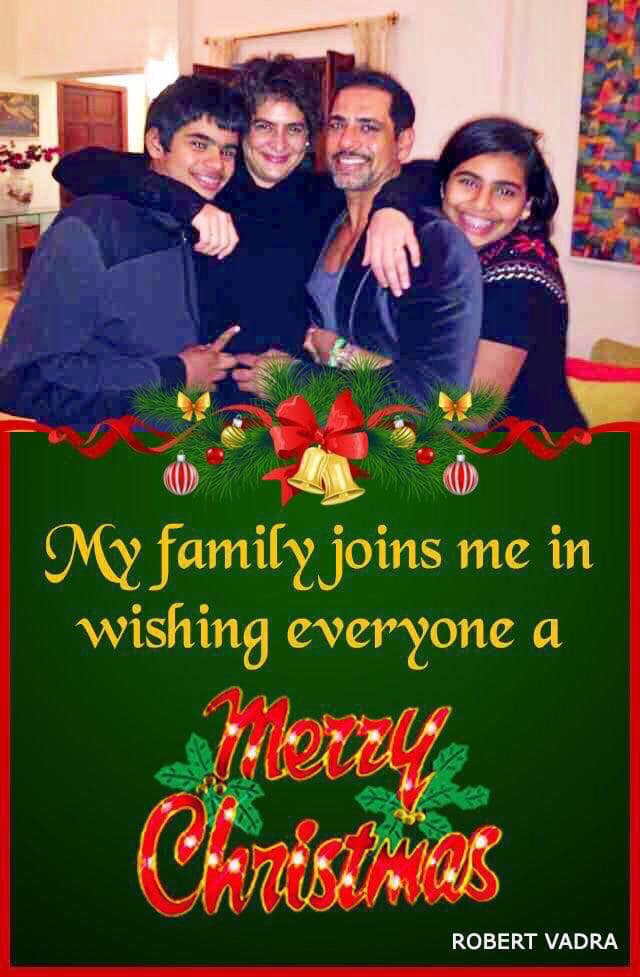 His golden retriever puppies can't have enough of him: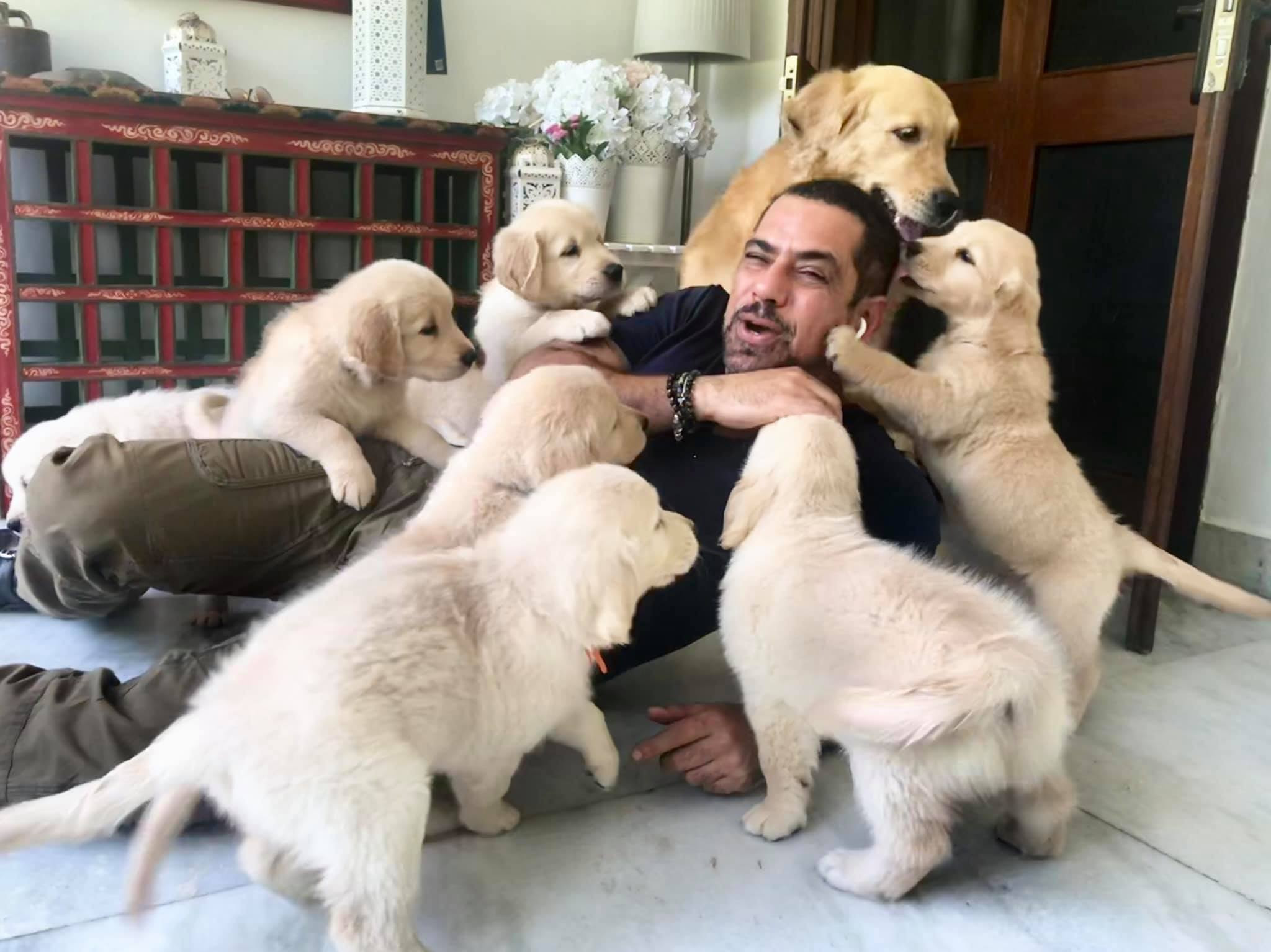 Peacocks love him: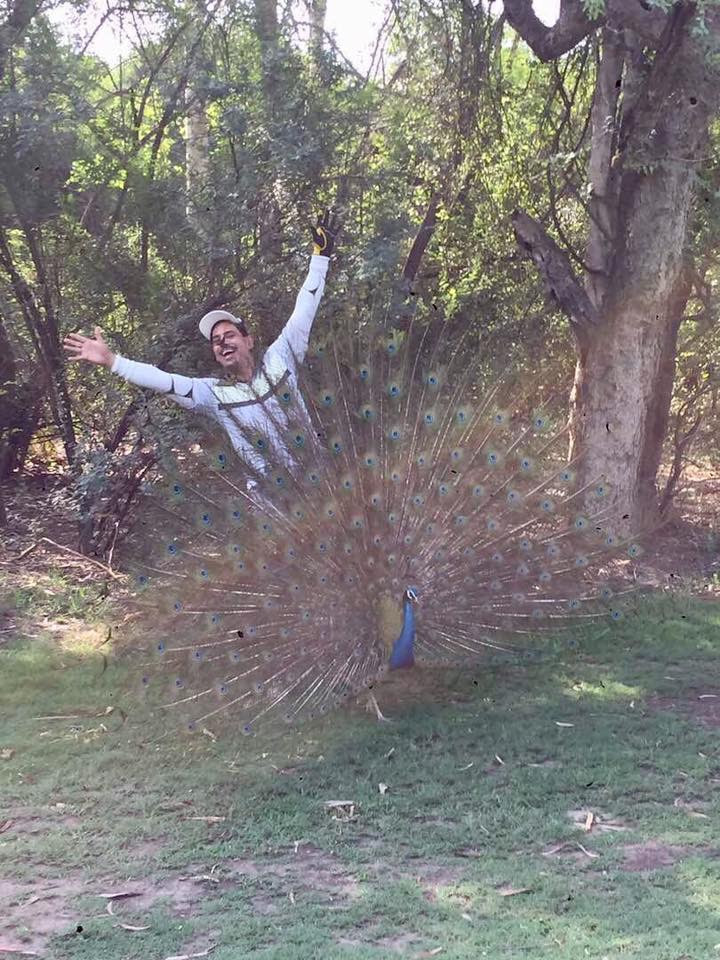 His wife loves him: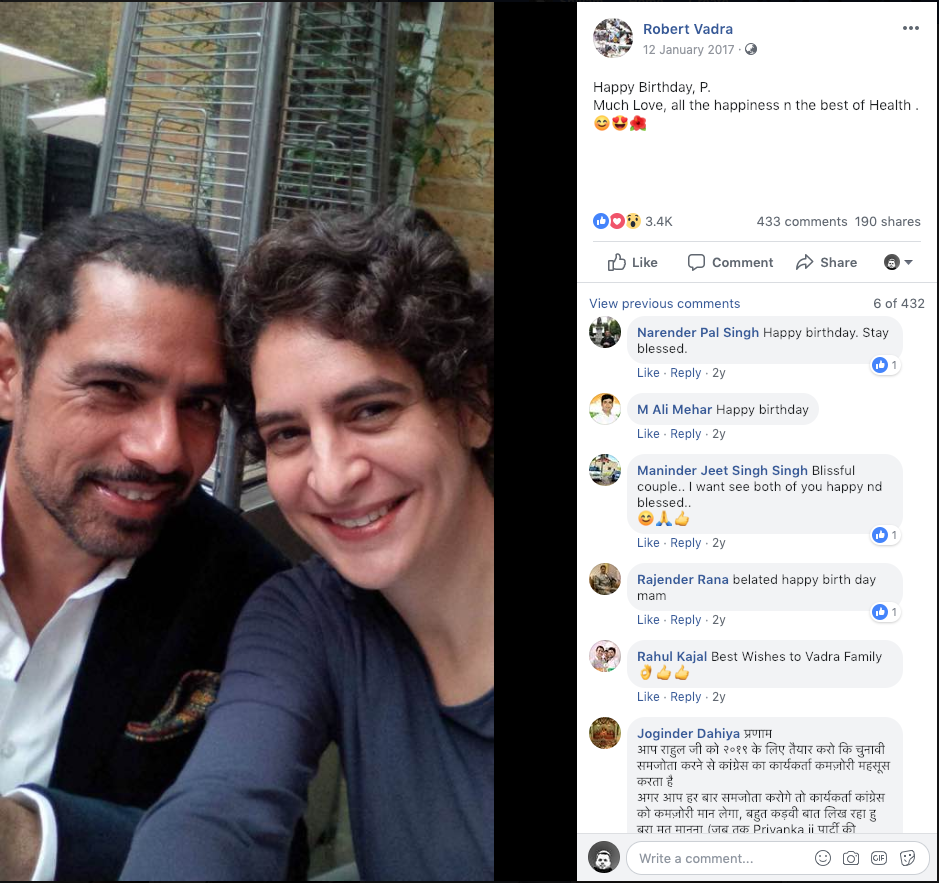 His moms love him: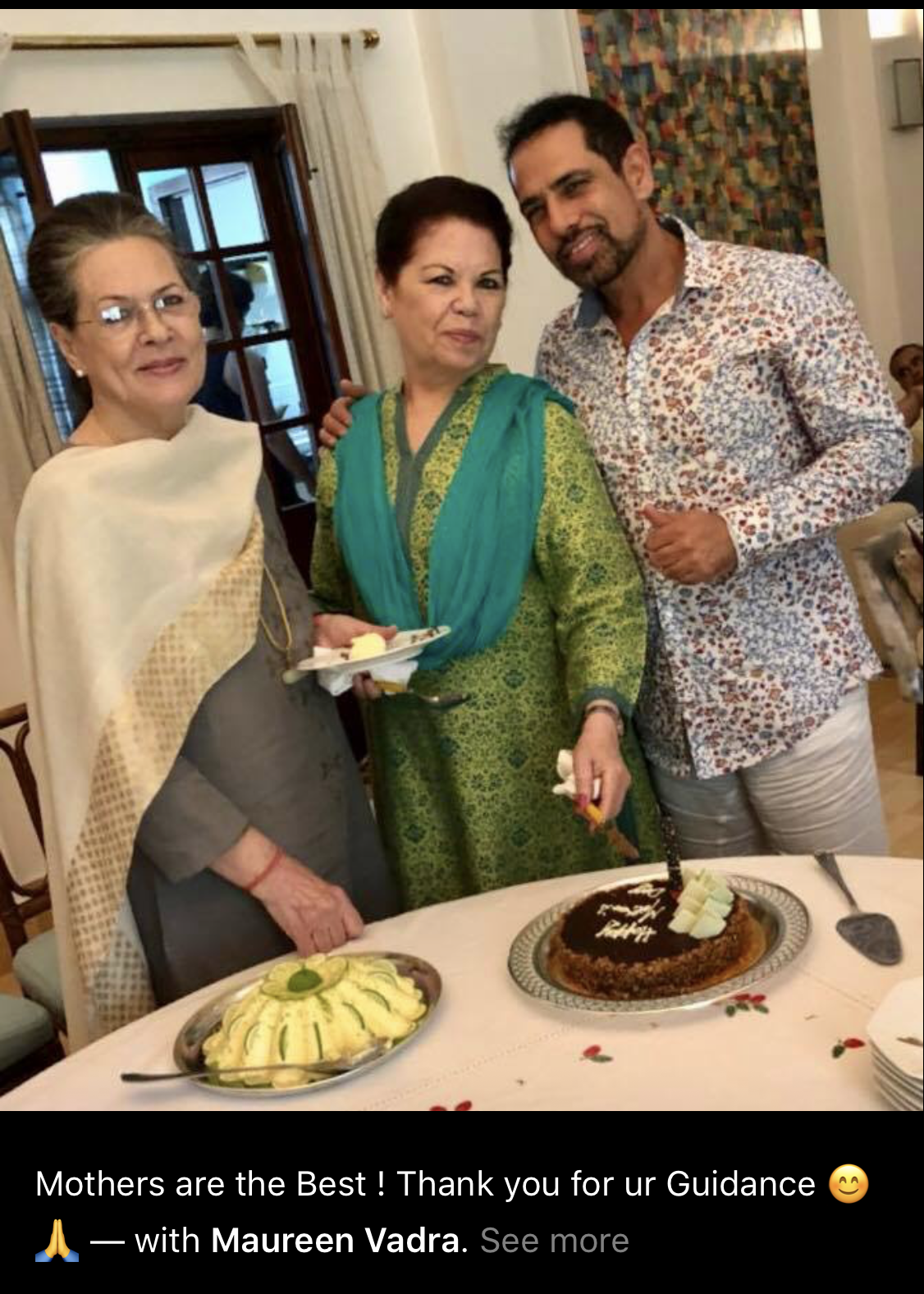 He loves his kids. (We'd love a closer look at that car…)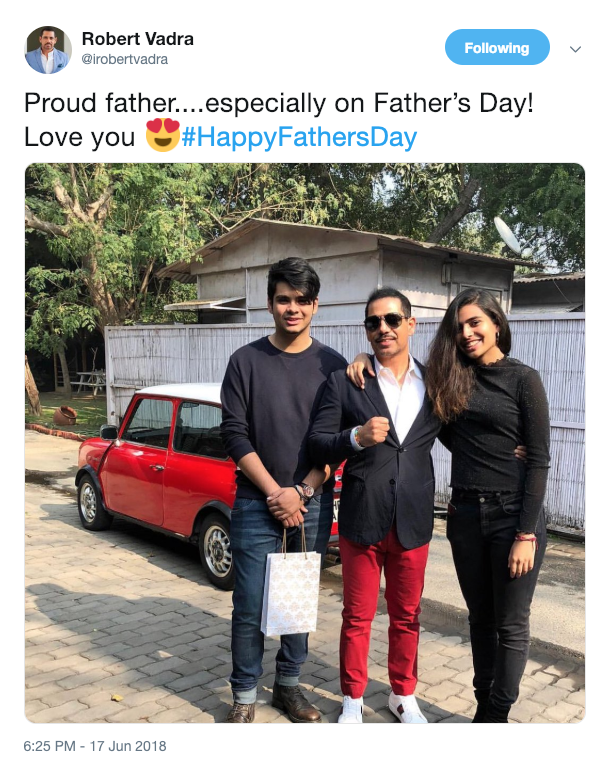 He has a sense of humour.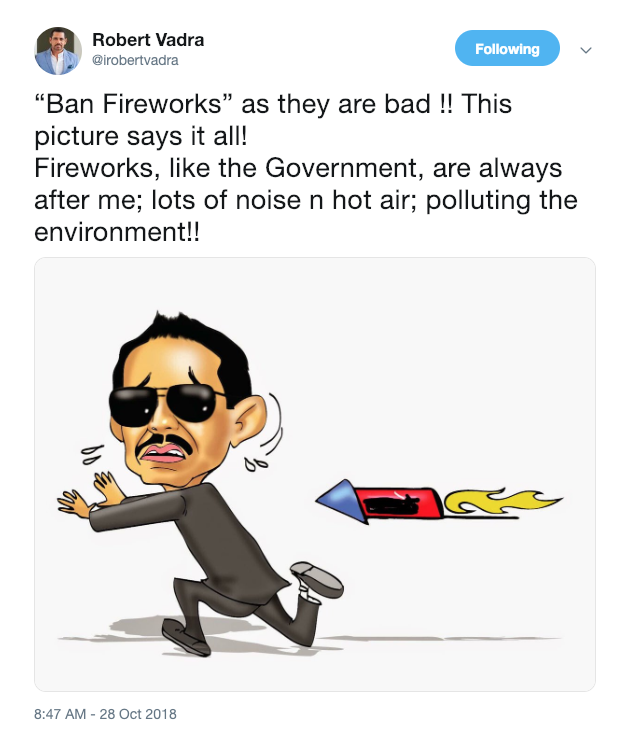 He can laugh at himself. He can wear T-shirts that remind the world of his own faux pas. He even ordered one for his son.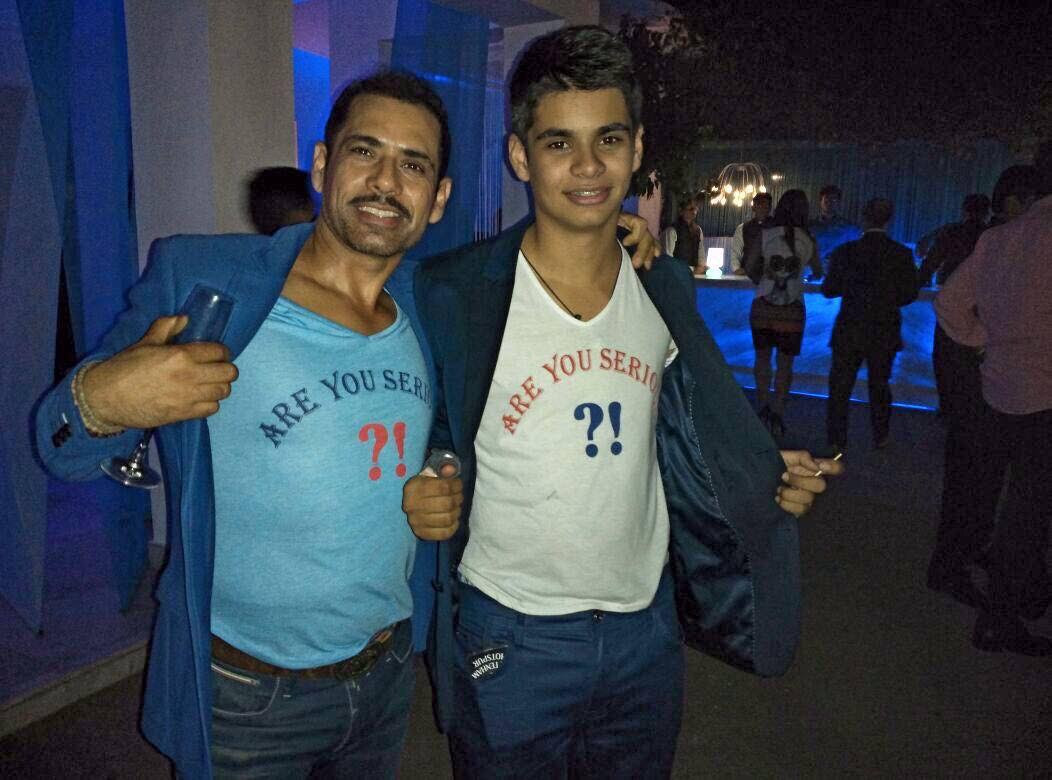 He's ready for any challenge. Especially if it's joining politics.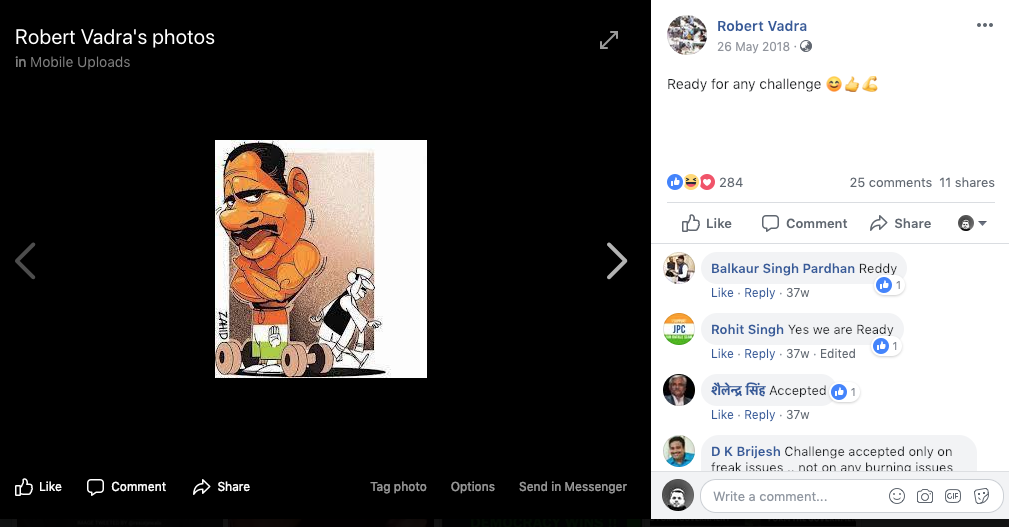 Now that his wife has finally joined politics, the wait is getting shorter for him.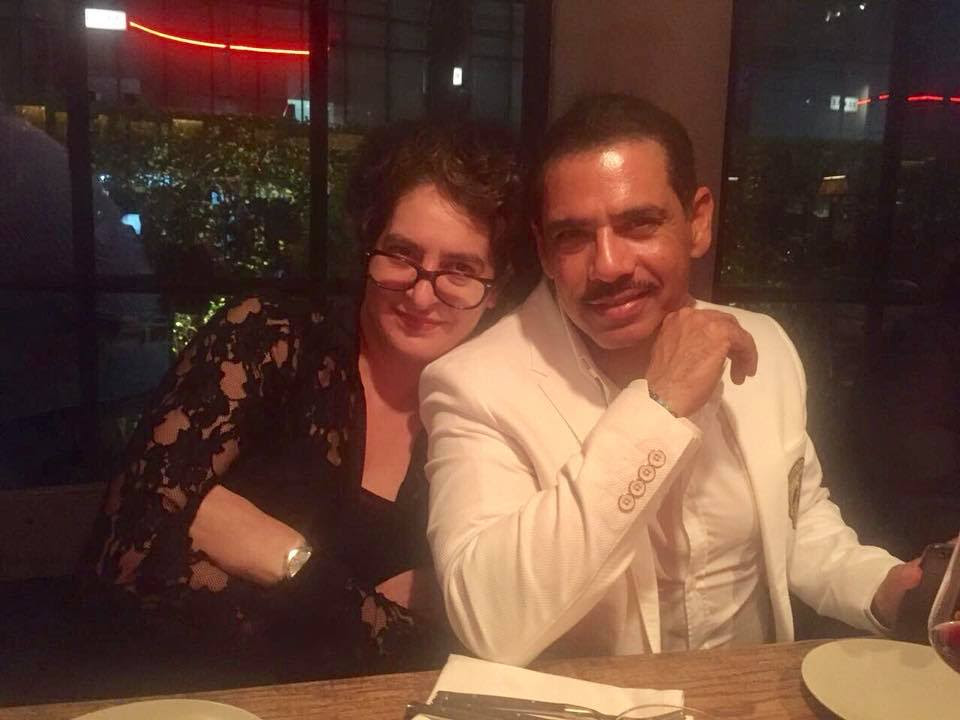 He's already a trendsetter in political dressing: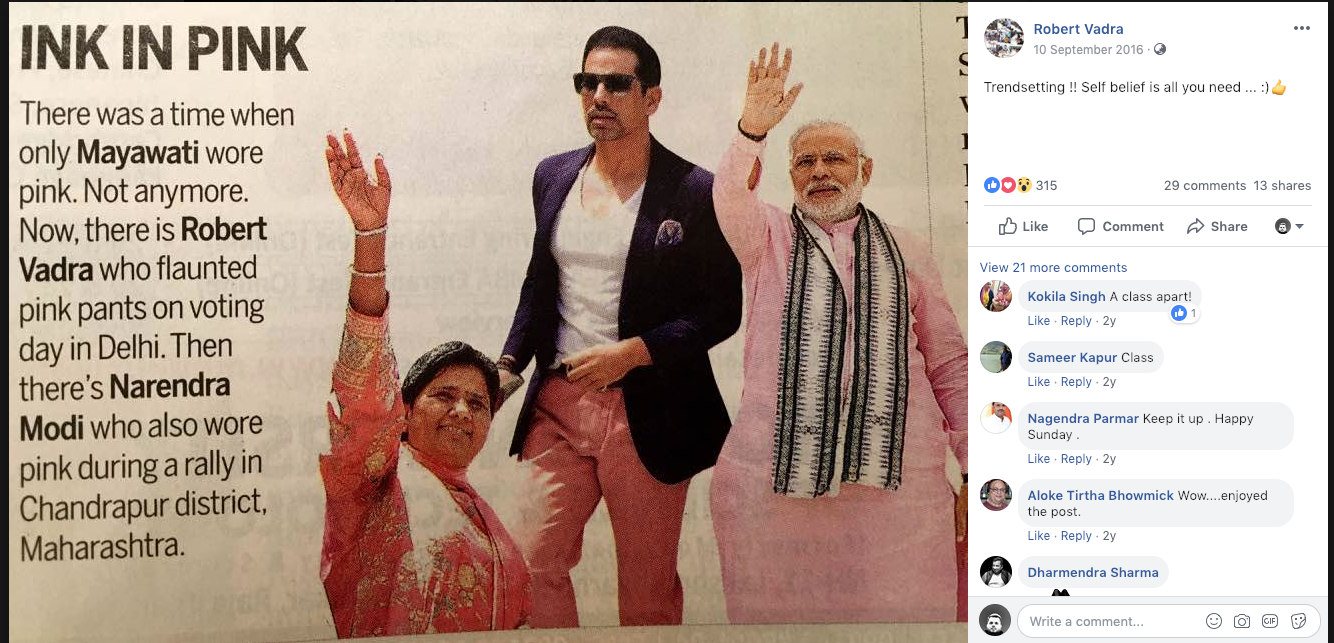 He's on his way to leading by example: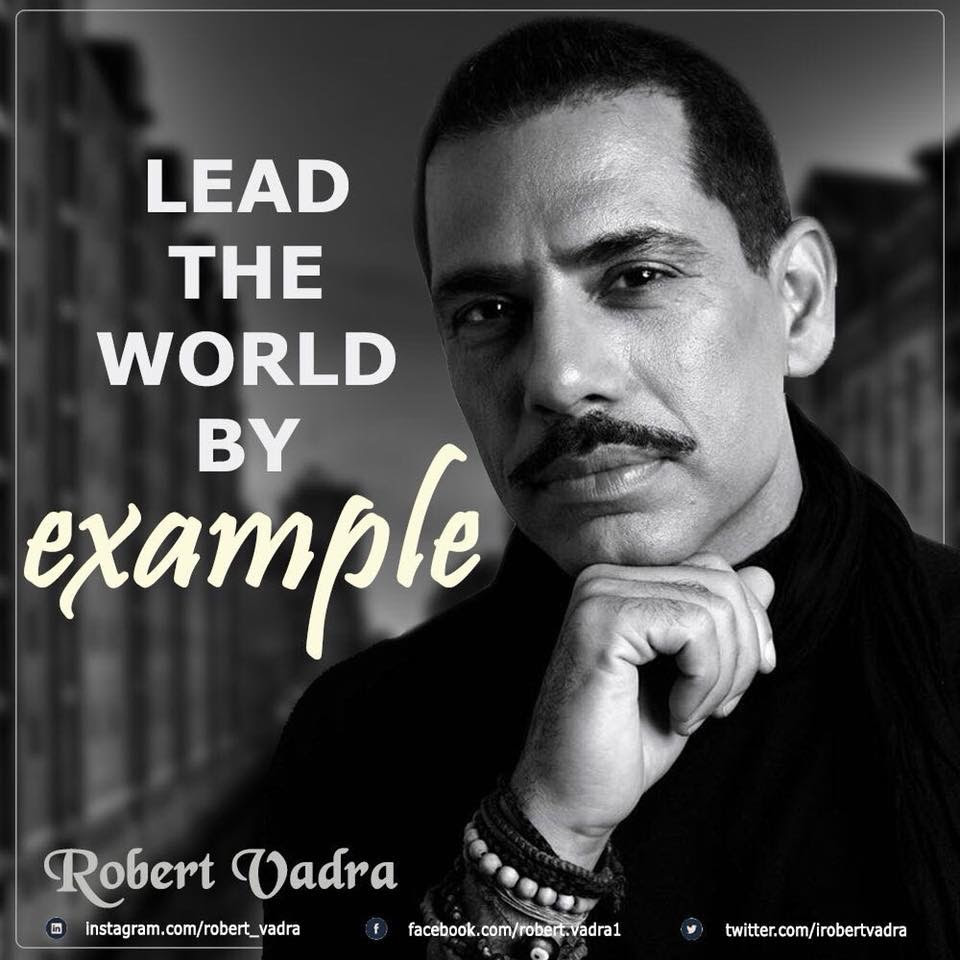 Who knows Rob might fly in politics someday, like he does on his ElliptiGo: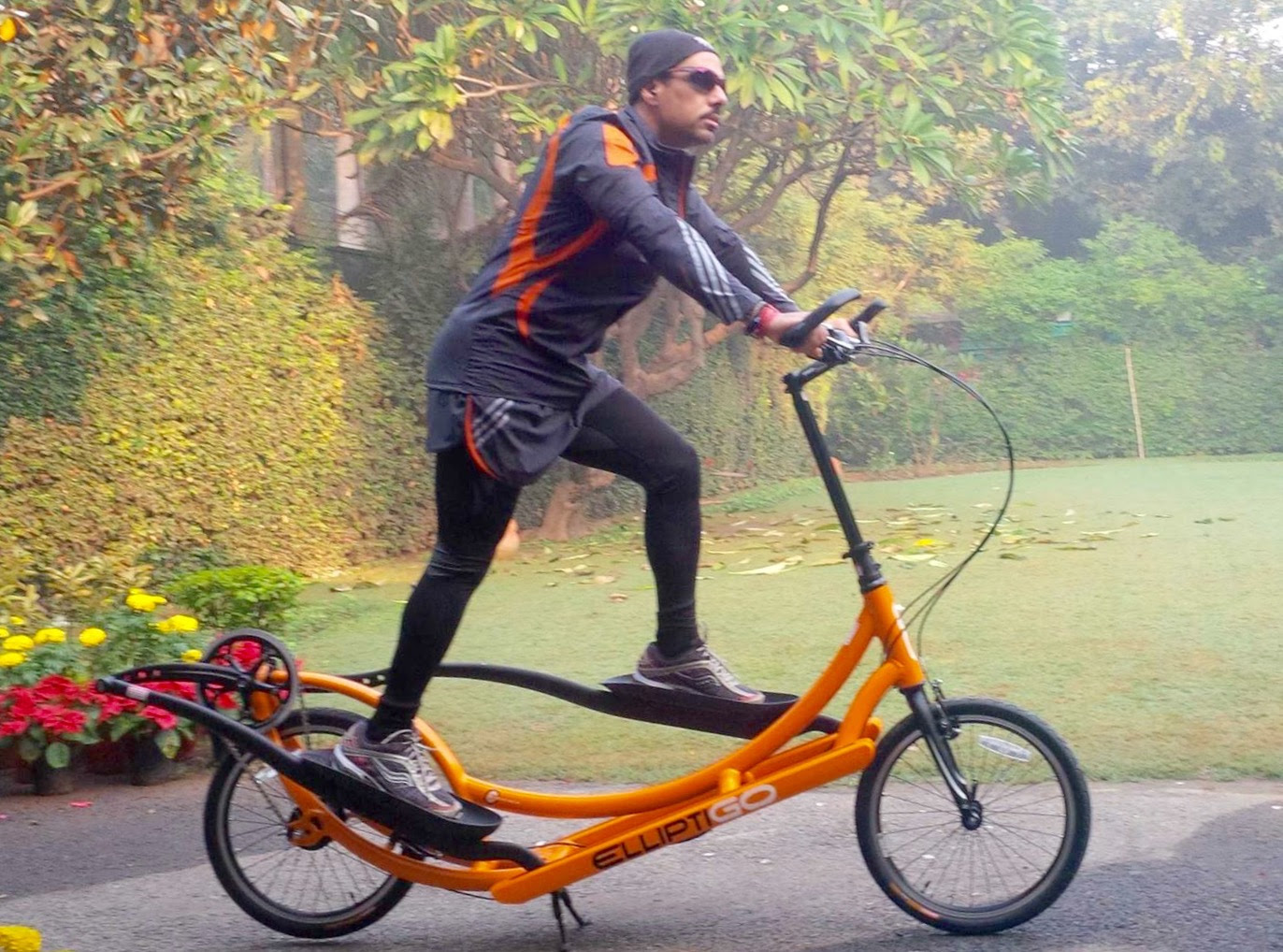 He could be Chacha Nehru The Second: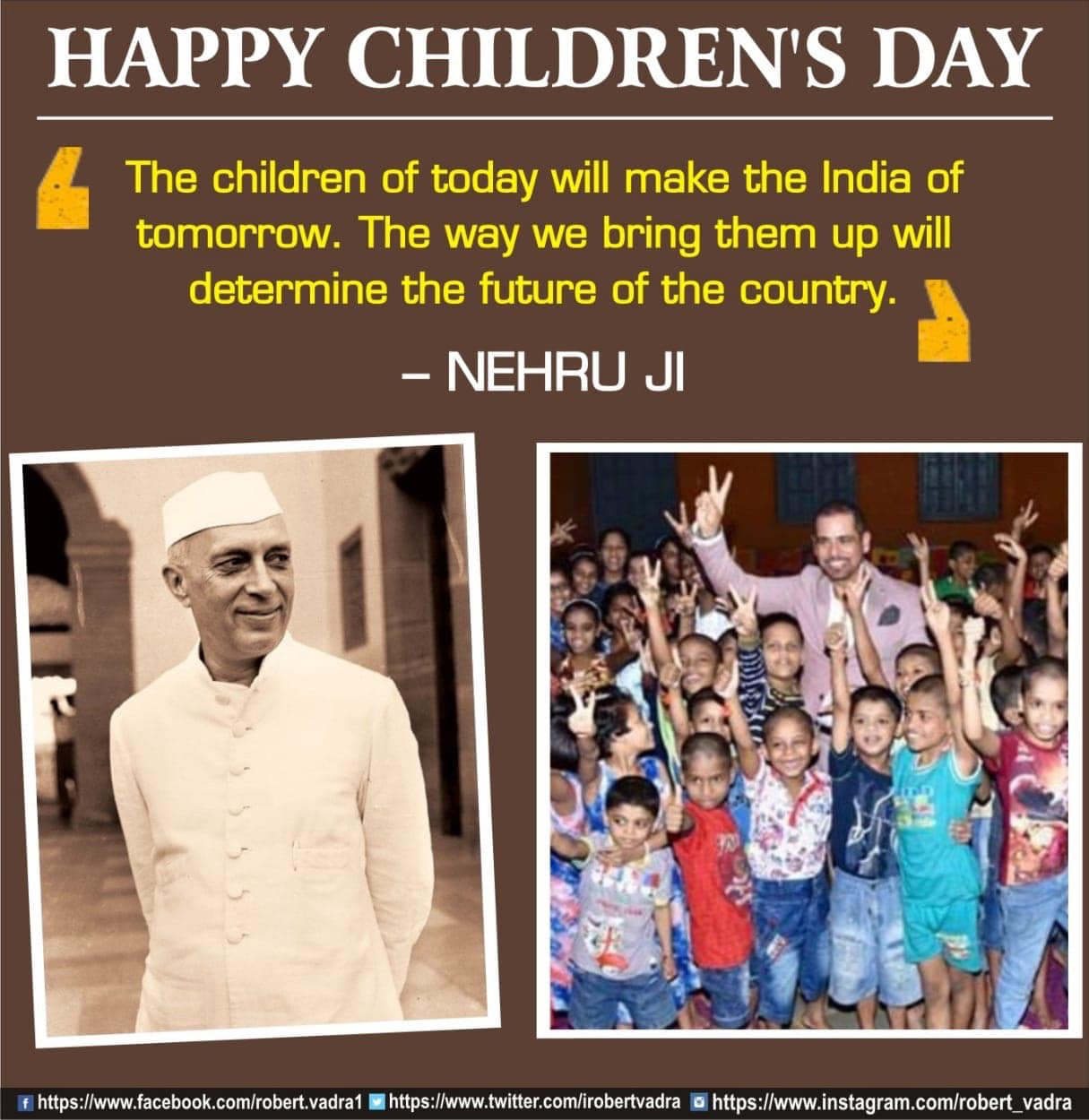 Good luck Rob.
Check out My543, our comprehensive report card of all Lok Sabha MPs.