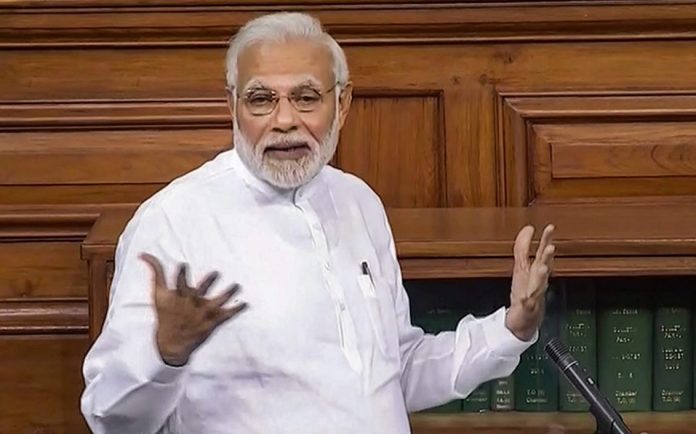 Text Size:
From Rajiv Gandhi to Atal Bihari Vajpayee, contemporary Indian politics has been littered with instances of cordiality between opposing parties.
The hug-wink and "utho utho (get up)" remark during the no-confidence motion in Parliament said it all. This was a performance from both Rahul Gandhi and Narendra Modi having scant regard for one another. That is how the Congress and the BJP have chosen to cross their swords at this moment in India's political history.
But this is not how things have been in the past. The shrinking room for political decency is a recent phenomenon in India.
Contemporary political history is littered with instances of politicians cutting across party lines to come together and addressing the national cause, in illness, grief or even in the midst of an election campaign.
Here is an example. During the Lok Sabha election of 1952, Congress candidate Feroze Gandhi was caught late evening in an area that was miles away from his camp office-cum-residence. Feroze, the grandfather of Rahul, was invited to stay at the residence of rival Communist candidate Nand Kishore. A lavish breakfast in the morning was devoured before the two sides renewed a fresh round of campaigns, according to Onkar Singh Bhargava, a friend of Feroze.
Days after Rajiv Gandhi was killed at Sriperumbudur in May 1991, BJP's Atal Bihari Vajpayee confessed to senior journalist Karan Thapar, "Rajiv Gandhi is the reason I am alive today."
Vajpayee told Thapar that when Rajiv was Prime Minister (1984-89), he came to know that Vajpayee was suffering from an acute kidney ailment and required specialised treatment abroad. Vajpayee was not an MP at that point of time having lost the 1984 Lok Sabha seat to Madhavrao Scindia in Gwalior. But one day, Rajiv called him up and said he was including Vajpayee in India's delegation to the UN. "He [Rajiv] hoped I would use the opportunity to get the treatment I needed. I went to New York and that's one reason I am alive today," Vajpayee told Thapar.
At another occasion, while speaking in New York in 2002, Vajpayee had recalled that when the Indian Parliament was attacked by terrorists on December 13 2001, Sonia Gandhi had phoned Prime Minister Vajpayee to ask: "Where are you, are you okay? I am okay, are you okay too?" Sonia was the leader of the opposition then. "This is the greatness of Indian democracy," Vajpayee told his audience. "We have differences in our politics but the whole world also believes that India is moving unitedly ahead."
Vajpayee was instrumental in sending Sonia as leader of an Indian delegation to the USA in June 2001 at a time when she was still a somewhat hesitant and diffident politician. Sonia was the leader of the opposition and her elevation as India's representative to the UN AIDS Conference caused heartburn within the BJP-NDA. Vajpayee's health minister C.P. Thakur was hoping to lead the delegation and went on to sulk.
A high point during that trip was Sonia's one-on-one meeting with US vice-president Dick Cheney. In a series of meetings and press interactions, Sonia consciously avoided bringing in domestic politics or her ideological differences with the BJP. She kept harping on the theme of a national consensus on tackling poverty, diseases and stabilising the population.
In 1994, Congress Prime Minister P.V. Narasimha Rao requested Vajpayee, leader of the opposition at the time, to head an Indian delegation at the UN's Human Rights Commission meeting in Geneva to counter Pakistan's stand on Kashmir. According to K.P. Nayar, a seasoned writer on diplomacy, it was imperative to unite the entire Indian nation to salvage Kashmir as assessments were increasingly veering towards the view that Pakistan may have its way at the commission.
But such functional ties and personal rapport are completely absent today. Perhaps it has a lot to do with the humiliating defeat the opposition, particularly the Congress, suffered in the 2014 general elections. A lot can also be also be attributed to the choice of words and actions that have been witnessed: from maut ka saudagar, to jersey cow to mimicking an Italian accent.
If parliamentary decorum entails that a member should seek the chair's permission before rushing towards the chair of the leader of the house, convention also demands that the prime minister adequately responds to the issues raised by a member who had moved a no-confidence motion.
It may be worth pondering why some sweeping electoral triumphs like those of 1971, 1977 and 1984 were all followed by humbling defeats.
Rasheed Kidwai is an ORF visiting fellow, author and journalist. The views expressed here are his own.
Get the PrintEssential to make sense of the day's key developments