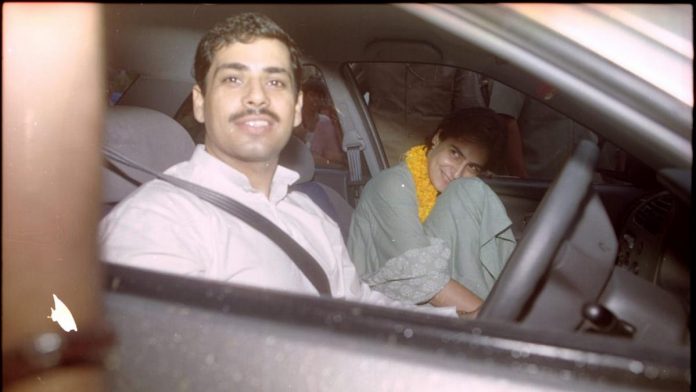 Text Size:
Days after his wife Priyanka Gandhi Vadra hogged the limelight over her appointment as the Congress general secretary for East Uttar Pradesh, it was the turn of husband Robert Vadra to take over the headlines this week.
On Wednesday, Vadra, the brother-in-law of Congress president Rahul Gandhi, was expected to arrive at the office of the Enforcement Directorate (ED) in central Delhi for questioning in a money laundering case. But the entire media was sent into a tizzy when Vadra arrived at the ED office along with his wife Priyanka, who had come to drop him off before taking charge as party general secretary at the AICC office on Akbar Road.
The media narrative did change for a few hours, from the questioning of Robert Vadra to the big political message that Priyanka sent out to the Bharatiya Janata Party (BJP) by accompanying him to the ED office.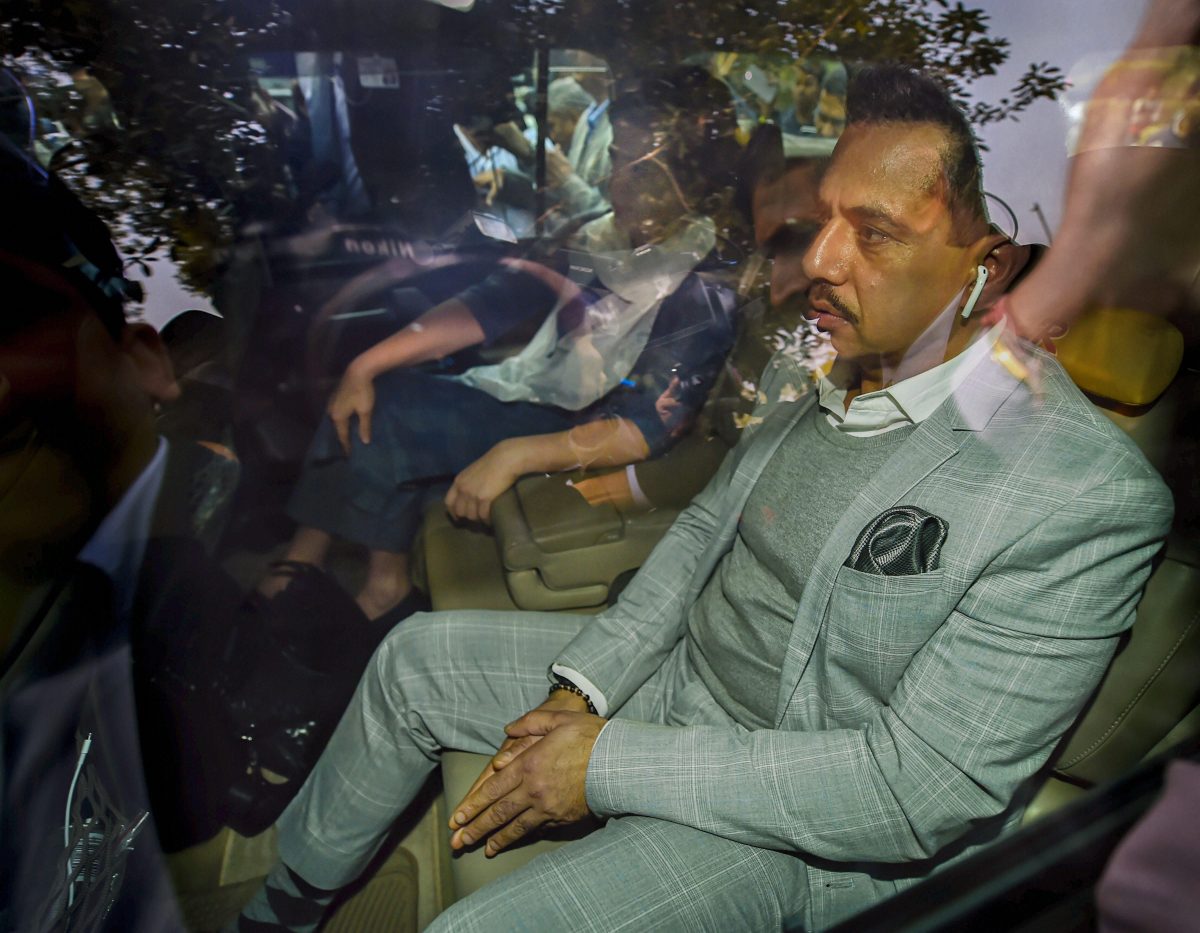 ---
Also read: What 3 widely-shared images of 2 politicians from warring camps say about 2019 election
---
The comfort of having wife Priyanka by his side was evident on Vadra's face, who entered the ED office clad in a white shirt, a round-neck grey sweater and a greyish blue suit.
"I stand by my husband" – Priyanka told reporters when asked if her husband was being targeted by the Narendra Modi government. Vadra was grilled by the ED for hours and the questioning continued the next day as well. Priyanka again went to pick up Vadra from the ED office after the questioning ended Thursday.
Referred to as the "damad ji" by the Bharatiya Janata Party (BJP), ED had registered a money laundering case against Vadra's close aide Manoj Arora over his alleged role in the purchase of a London property. Arora's role came to light when Income Tax department conducted a probe into another case against arms dealer Sanjay Bhandari. The ED is questioning Vadra on alleged transactions and purchase of immovable assets in London.
Congress leaders criticised the Prime Minister over Vadra's questioning and claimed that Modi was "blinded by revenge" due to the fear of an "imminent defeat" in the general elections.
---
Also read: BJP backroom boys must go beyond Vadra to scale up anti-corruption mood before election
---
It is not just Priyanka who publicly supported her husband. On the day she was appointed AICC general secretary, husband Vadra had put out a Facebook post congratulating her: "Always by your side in every phase of your life. Give it your best".
Vadra's recent 'sobered down' conduct in public is a far cry from how he used to brazen it out a few years ago. When a journalist in 2014 asked him about his land deals in Haryana, he pushed the reporter's mic away. He snapped at the journalist and said, "Are you serious? Are you serious?… Are you nuts? What is wrong with you?" When Vadra's conduct was criticised by the media, Priyanka Gandhi had not really supported him publicly.
This time, one can argue, Priyanka's support for Vadra is also a political move in the face of the BJP's attack on the Congress over corruption.
---
Also read: Has Modi cracked down on Vadra, Saradha, Aircel too late or is it perfect campaign timing?
---
Vadra, who is often seen as Priyanka's Achilles' heel, took to social media in December last year, alleging a "political witch-hunt" to damage his reputation. Congress leaders claim that the 'harassment' by Modi government will only increase with the Lok Sabha elections knocking on the door.
Check out My543, our comprehensive report card of all Lok Sabha MPs.