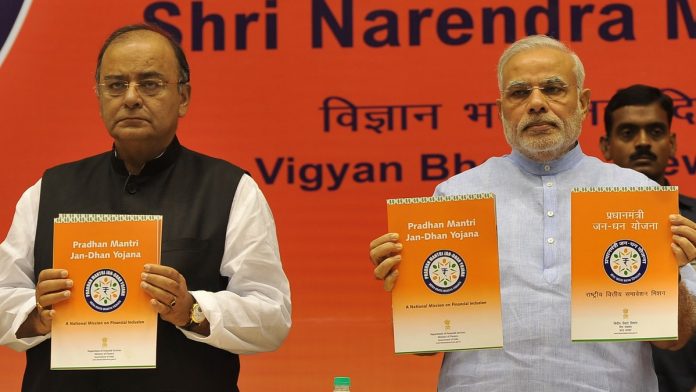 Text Size:
Prime Minister Narendra Modi has a good historic course-correcting opportunity that would leave India better-off, its economy stronger and politics wiser.
Most Indian political analysts and commentators have come to accept that good economics, a euphemism for reforms, a.k.a. liberalisation and privatisation, makes for bad politics, and a huge risk electorally. Edits and comments from advocates of -privatisation often come with clichés: 'will the government bite the bullet'? Reforms are described as 'bold', which into the fourth year of a government, implies, 'suicidal'.
Since 1991, when economic reforms were introduced by the P.V. Narasimha Rao-led minority Congress government, we created a consensus that reforms and privatisation are bad for its initiators rather than create a narrative that they are good for the economy.
This uncontested erroneous consensus will now push the polity into losing a great opportunity hidden in the bank NPAs crisis. The scenario of large-scale public anger against debts and wilfully absconding debtors presents a golden moment to push forward on a much-needed step and privatise all public sector banks, en masse, and reverse the nationalisation move of Indira Gandhi. It will enable the government to withdraw from banking as a player to focus on its more crucial role as a regulator and policy maker to strengthen checks-and-balances, thus reducing risks and eliminating scams in the future.
No one fought for liberalisation as a public good. No one pointed out to the Indian public that had mobile telephony been provided as a service by a national monopoly like BSNL, whose spread would have been governed by Indian bureaucracy, maybe, only five million Indians would have had a mobile in their hands today.
But Indian politics chose to be ashamed of reforms rather than take pride in over the last 25 years.
Everyone is wary of the 'India Shining' phenomenon blowing up in their faces on election results day. Even in public debates and literature festivals sponsored by corporations, speakers defending liberalisation lost out to the shrill rhetoric of the socialist-luddites.
The rise of corruption and cronyism took away the perceptive sense of benefits — while you and I got a new mobile, the offspring of a politician got an entire mobile company. Corporations, aping the government and political parties, stuck to flaunting celebrating corporate social responsibility instead of economic growth and wealth creation.
One of the biggest mistakes political proponents of liberalisation and privatisation made was to fail to convert each transactional progress to direct benefits and a corresponding group of beneficiaries. The early pro-reform politicians who modelled on CEOs missed the lesson of giving direct dividends to investors, probably too busy counting their own personal year-end bonuses and perks.
Prime Minister Narendra Modi has a good historic course-correcting opportunity that would leave India better-off, its economy stronger and politics wiser. By announcing the decision to privatise PSU banks, the government must bring in the first roadblock on to its side: union employees.
By giving up around 10 per cent of its complete current wealth for employees, the government would gain the support of trade unions for privatisation. If Infosys and TCS could create wealthy employees through stock options, a government employee stock options (a global first) would make each bank employee — right from manager to the clerk and the peon — a wealthy person.
It will instantly blunt union fightback and showcase capitalism for what it is — a public-scale wealth creating mechanism. While current market cap of PSU banks is low, a decision of this kind can set it soaring.
But it won't be enough. The second decision, because the opposition would like to crucify the government as anti-poor, is to create another, larger, direct beneficiary for this move. Imagine another 33 per cent, as a direct transfer pool for the poorest, or farmers, or women belonging to Dalit and OBC sections. The move will ensure that anyone politically opposing the government's move is perceived as blocking a poor farmer from getting a windfall of Rs 10,000.
By sharing its wealth locked in unyielding economic enterprises with a direct large set of beneficiaries, the government can successfully link good economic to sound politics. A combination of sharing with the employees and social beneficiaries would be a good way of making privatisation politically palatable for Modi.
Sriram Karri, author of the novel, 'Autobiography of a Mad Nation', is a novelist and columnist based in Hyderabad. His next novel, 'One Farmer Less' is forthcoming.
Get the PrintEssential to make sense of the day's key developments