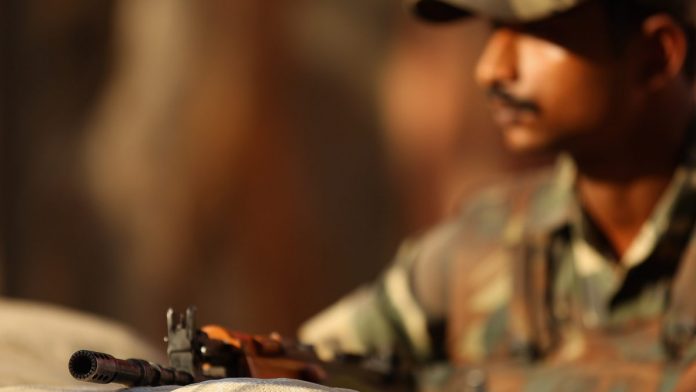 Text Size:
Modi govt to ensure that children in 173 Maoist affected districts can continue their education without any hindrance.
New Delhi: The Centre has come out with a concrete plan to ensure that children in Maoist-affected regions can continue their education without any hindrance.
Among the steps to be taken include banning the use of schools and other educational facilities for housing security forces to avoid Naxal attacks.
The Centre has identified 173 districts across nine states as left-wing extremism (LWE) hit where it will roll out this 'integrated school education scheme' of the HRD ministry.
According to the draft policy document accessed by ThePrint, the government "recognises the situation of these children as an alarming and significant problem" and suggests concrete steps to ameliorate the situation as early as possible.
"Some measures to insulate children and their education from the impact of such situation can be taken up by prohibiting the use of school and other educational facilities for housing police, military or para-military forces," the draft policy says.
The previous scheme focused on girls and children belonging to scheduled caste (SC), scheduled tribes (ST), Muslim and other marginalised communities. It also gave attention to deprived children in urban areas, those affected by periodic migration, and children living in remote and scattered habitations.
Now, a special category for children affected by LWE has been added to the list. This is a part of "Samagra Shiksha Abhiyan", a combination of three different school education schemes — Sarva Shiksha Abhiyan (Class I-VIII), Rashtriya Madhyamik Shiksha Abhiyan (Class IX-X) and teacher training.
The policy also says that schools should be made safe zones by providing adequate security and emotional support so that children feel encouraged to come to school and continue with their education undisturbed.
It also says that in case schools are not able to provide security to children alternative arrangements should be made to enable them to continue their education without a break.
"These arrangements could include providing residential schooling facilities or transportation to safer schools to children from these affected areas," it says.
As per a survey conducted on children in LWE districts by NGO Save the Children, most of the attacks on schools have happened on buildings occupied by security forces.
The report highlights the plight of children in these areas and how Naxal violence creates a sense of fear for these children and their parents and they discontinue schooling. It also recommends corrective steps to bring the children into mainstream schooling.
Get the PrintEssential to make sense of the day's key developments.