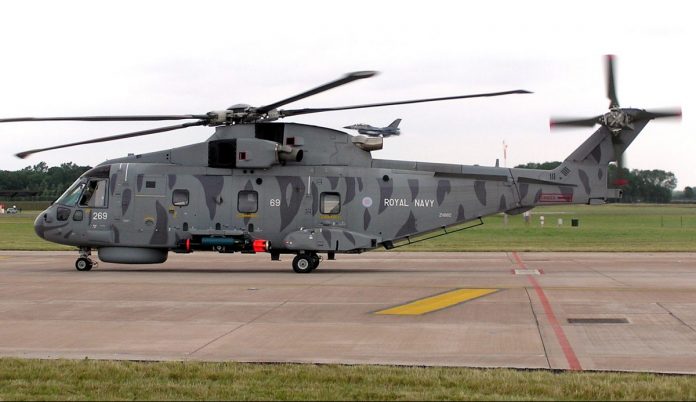 Text Size:
A Milan court has released a detailed order explaining reasons for the acquittal of two top executives in the VVIP chopper scam case.
New Delhi: An Italian appeals court in Milan found no evidence of corruption in the 2010 deal between AgustaWestland and India for 12 'VVIP'choppers, according to documents released by the court.
"There is, conclusively, no evidence of the corrective agreement stipulated according to the imputation, with the foreign public official, just as it requires the incriminating law …" the court said in its 322-page judgment, according to news agency Reuters.
AgustaWestland was a fully owned subsidiary of aerospace giant Finmeccanica, now Leonardo SpA.
Although the court's decision to acquit Giuseppe Orsi, the former president of Finmeccanica, and Bruno Spagnolini, the former CEO of the AgustaWestland helicopter unit, came in January, it has now released documents explaining the reasons for the decision.
---
Also Read: Who is Christian Michel and why his extradition is vital for Indian probe agencies.
---
The top executives were acquitted in a retrial mandated by the Italian Supreme Court. In 2016, a Milan court had found the duo guilty of graft charges and prescribed a jail term of four-and-a-half years for Orsi and four years for Spagnolini.
The case in India
The detailed findings of the Italian court come days after it was reported that alleged middleman Christian Michel's extradition was cleared by a court in Dubai, where the British citizen is believed to be based.
He is one of three alleged middlemen accused of bribing several Indian politicians and former IAF chief S.P. Tyagi to secure the Rs 3,600 crore deal for AgustaWestland.
However Indian agencies are waiting for official communication on the extradition from the United Arab Emirates.
The CBI has maintained that the probe in India is independent and won't be affected by the Italian court's judgment since the same evidence had resulted in a conviction earlier.
The Enforcement Directorate and the CBI began a probe in 2016 into the alleged kickbacks received by Indian officials for the deal. Tyagi is among those arrested for the alleged scam, which allegedly involved tweaking the original parameters set to qualify AgustaWestland for the contract.
On 1 January 2014, India scrapped the deal with AgustaWestland over an alleged breach of contractual obligations and charges that it paid Rs 423 crore in kickbacks to secure the deal.
---
Also Read: CBI files 30,000 page chargesheet in AgustaWestland chopper scandal.
---
Read Global Pulse for a sampler of the big international stories, and why they matter.