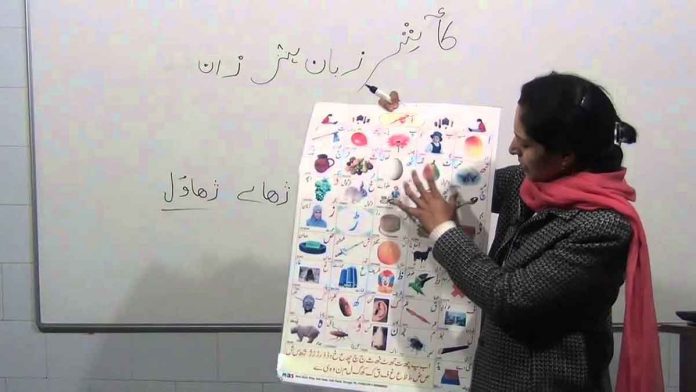 Text Size:
Kashmiri Pandits claim the version of language put out is based on the script widely used by Muslims in the Valley.
New Delhi: The Ministry of Human Resource Development has withdrawn Kashmiri translations from its language-promoting portal — Bhasha Sangam — after Kashmiri Pandits objected to the version of the language it put out.
A number of Kashmiri Pandits, including journalists and language scholars, told the ministry that the Kashmiri it promoted had not taken their sensibilities into account and, instead, was based on the script widely spoken by Muslims in the Valley.
Following the objections, the ministry removed Kashmiri from the portal Monday.
"HRD Ministry is sensitive to the comments raised and therefore decided to withdraw it," its official Twitter handle tweeted.
Sentences/translations in Kashmiri under Bhasha Sangam were prepared by NCERT in association with language experts from Deptt of Education, J&K & University of Kashmir. @HRDMinistry is sensitive to the comments raised & has therefore decided to withdraw them.@PrakashJavdekar

— Ministry of HRD (@HRDMinistry) December 3, 2018
Sources in the HRD ministry said that it is now seeking the help of language experts in Parliament, who work on official documents, to come out with the 'correct version' of the language.
---
Also read: Fix weight of school bag according to class, no homework for classes 1 & 2: HRD ministry
---
'Should have had both versions'
The Bhasha Sangam is an attempt by the Modi government to promote vernacular languages in the country through translating basic sentences of the languages into English and Hindi. The sentences are vetted by experts from the National Council for Education Research and Training (NCERT) and linguists from different states.
The Kashmiri Pandits have objected to some of these basic sentences in Kashmiri. For example, the portal has stated that the way of greeting or saying 'hello' is 'Asalam Alaikum' in Kashmiri.
Those opposing this say that it is a more Muslim way of greeting and that Hindus in Kashmir greet each other with 'namaskar'.
Another objection is with the way 'how are you' has been translated. As per the portal, it is 'tui chhu haz theek', which the Pandits say is the "Muslim way" of addressing people, arguing that Hindus use the word 'Mahra' instead of 'Haz', a word of respect to greet people.
Rahul Pandita, a senior journalist, who was the first one to point this out, told ThePrint that the HRD ministry overlooked Kashmiri Pandit sensibilities while formulating the sentences.
"There are different ways of saying 'hello' in Kashmiri — Muslims say it in a different way, Hindus in a different way. They should have ideally kept both on the portal but they just kept one," he said.
"Similarly, there is a difference in which Muslims and Hindus say 'aap', a word of respect. The HRD portal had only one part of the language. Our problem is with the cultural appropriation that is happening in the Valley."
Dr. Uday Kakroo, a language scholar, who is trying to revive the ancient Kashmiri script Sharda, also said there are different versions of the language.
"Muslims have a different way of speaking. Their language has more influence of Urdu and Persian words, while the version that Hindus speak has an influence of Sanskrit," he said.
"Kashmiri language was once influenced by Sanskrit before the impact of Islam and Sufism. It is now more influenced by Urdu and Persian."
Professor Majrooh Rashid, head of the Kashmiri language department at Kashmir University, said that the language has undergone many transformations.
"When we had Hindu kings, it was influenced by Sanskrit but under Muslim rulers, our language was impacted by Persian," Rashid said. "When the Dogras took over, it was influenced by Urdu and now it has traces of English."
He also added that greetings are generally devoid of religious connotations.
"When Muslims talk to each other they use Haz and when Hindus talk to each other they use Mahar. So, both expressions are fine," Rashid said. "But hello is hello in Kashmiri as well. Both namaskar and Asalam Alaikum are religious and so we don't use them as general greeting terms."
Get the PrintEssential to make sense of the day's key developments.