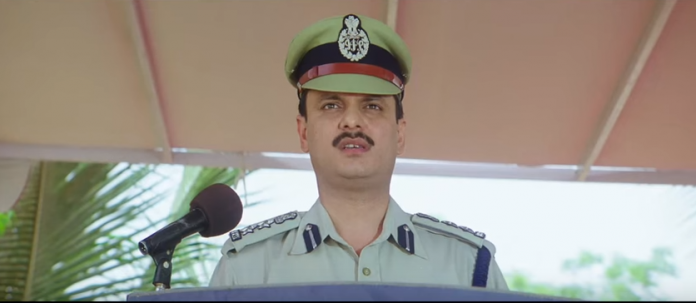 Text Size:
To 'build case' against Rajeshwar Singh, ED wants info on advocate R.S. Gill, who appeared in cases related to Baba Ramdev, IPL team owners & Sahara Group.
New Delhi: After divesting the top two CBI officers of their charge following bribery allegations against both, the Narendra Modi government now seems to be turning its focus on the second most powerful investigative agency — the Enforcement Directorate (ED).
New ED chief S.K. Mishra is learnt to have decided to put the agency in top gear to dig up dirt on joint director Rajeshwar Singh, who is currently on long leave. Singh is known for his proximity to CBI director Alok Verma, who has been divested of his powers and is fighting a legal battle against his No.2, Rakesh Asthana.
A missive has gone out to all joint directors, including those in the zones, to provide information about cases in which advocate R.S. Gill appeared as "authorised representative on behalf of parties". Gill specialises in money laundering cases and is known to be close to Singh.
These cases include those related to companies and firms of yoga guru Baba Ramdev, owners of Indian Premier League franchises, the Sahara group, and real estate and finance firm Indiabulls.
Sources in the ED told ThePrint the information may be used to build a case against Singh, who senior functionaries in Modi's PMO suspect was behind the moves and counter-moves against CBI special director Asthana.
---
Also read: Behind CBI's No. 1 versus No. 2 battle is also a turf war in Modi's PMO
---
Allegations against Rajeshwar Singh
Singh is under the scanner for allegations of having amassed assets disproportionate to his known sources of income. Singh's proximity to Verma as well as previous ED chief Karnal Singh has also been a subject of intense speculation in the higher echelons of the government.
He is also close to BJP MP Subramanian Swamy, who has been critical of the manner in which Singh is being allegedly targeted.
As first reported by ThePrint, within hours of ousting Verma by withdrawing his powers on specious grounds, the Modi government decided to speed up the probe against Singh and initiate action against him.
In fact, within hours of the first hearing in the Supreme Court in the case filed by Verma challenging his ouster, the government issued a show-cause notice to Singh.
---
Also read: Govt issues show-cause notice to ED joint director Rajeshwar Singh
---
The role of R.S. Gill
As per the communication sent out on 26 November by Nikhil Govila, joint director (coordination) in the ED headquarters, the zonal heads have been asked to "immediately" send information, including "list of cases in which Shri R.S. Gill has appeared as authorised representative on behalf of parties".
ED sources said the agency is planning to investigate if cases were being manipulated. Incidentally, Gill's son is Congress spokesperson Jaiveer Shergill.
After taking over as ED chief, Mishra told his officers to work to "restore the credibility of the institution" and ensure that the agency is not viewed as a "tool of harassment" in the hands of the government.
Separate fact from fiction, the real from the fake going viral on social media, on HoaXposed .