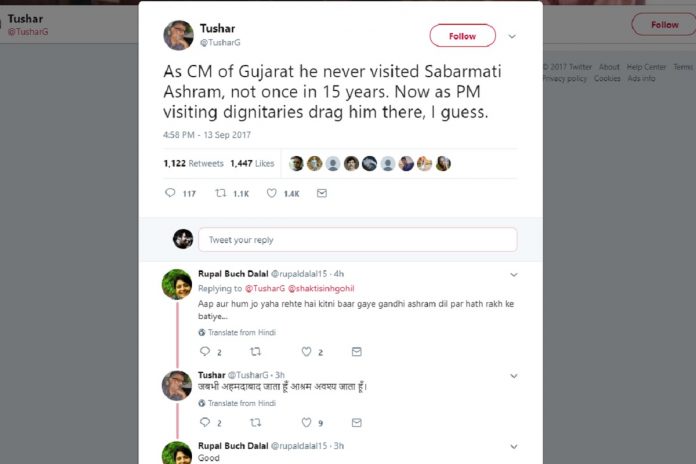 Text Size:
Narendra Modi actually visited the ashram three times during his tenure as Gujarat chief minister, but Mahatma's grandson insists he never did it willingly.
Tushar Gandhi, great-grandson of Mahatma Gandhi, tweeted that Prime Minister Narendra Modi never visited Sabarmati Ashram when he was chief minister of Gujarat. He alleged that the latter only goes to Sabarmati Ashram now as Prime Minister because visiting dignitaries "drag him there".
However, Modi has been to the ashram at least three times during his tenure as Gujarat CM:
In 2002, with President APJ Abdul Kalam.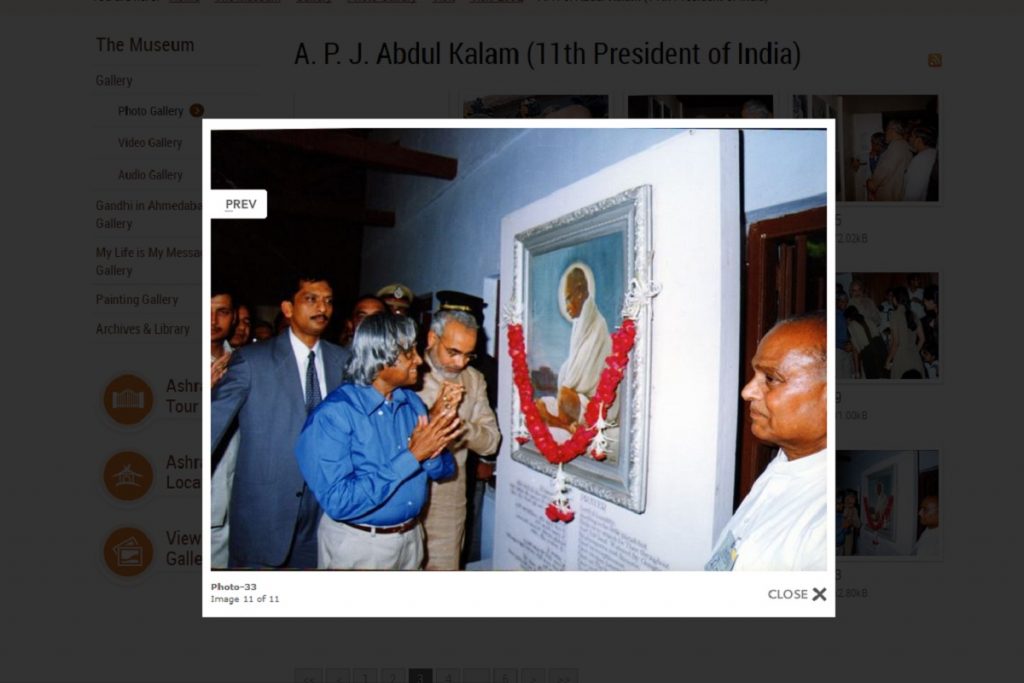 In 2005, with Prime Minister Manmohan Singh.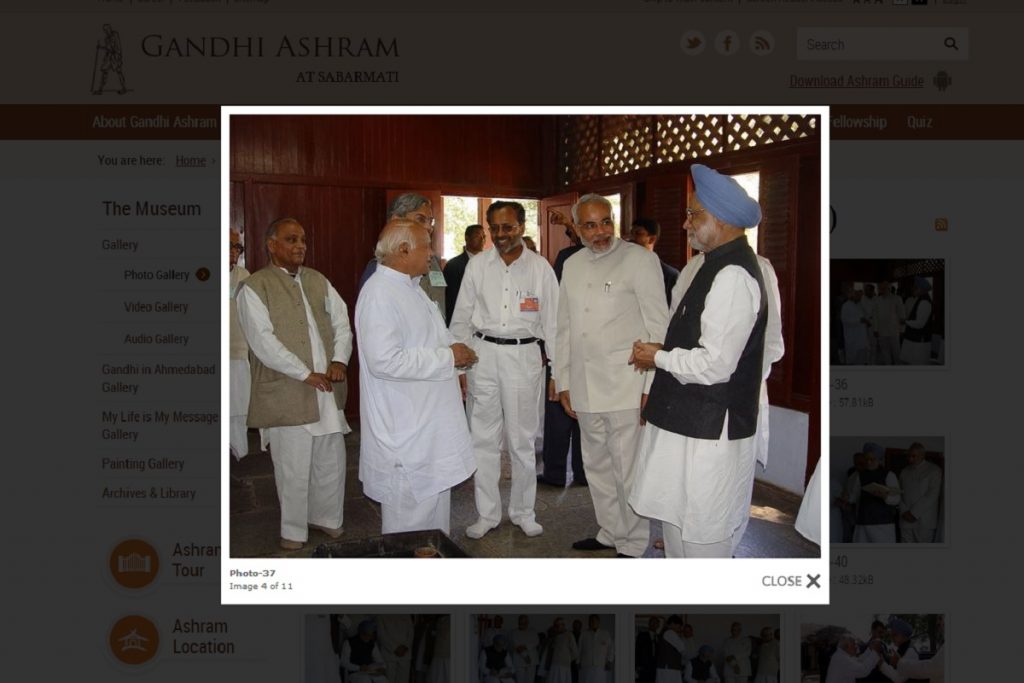 In 2009, with President Pratibha Patil.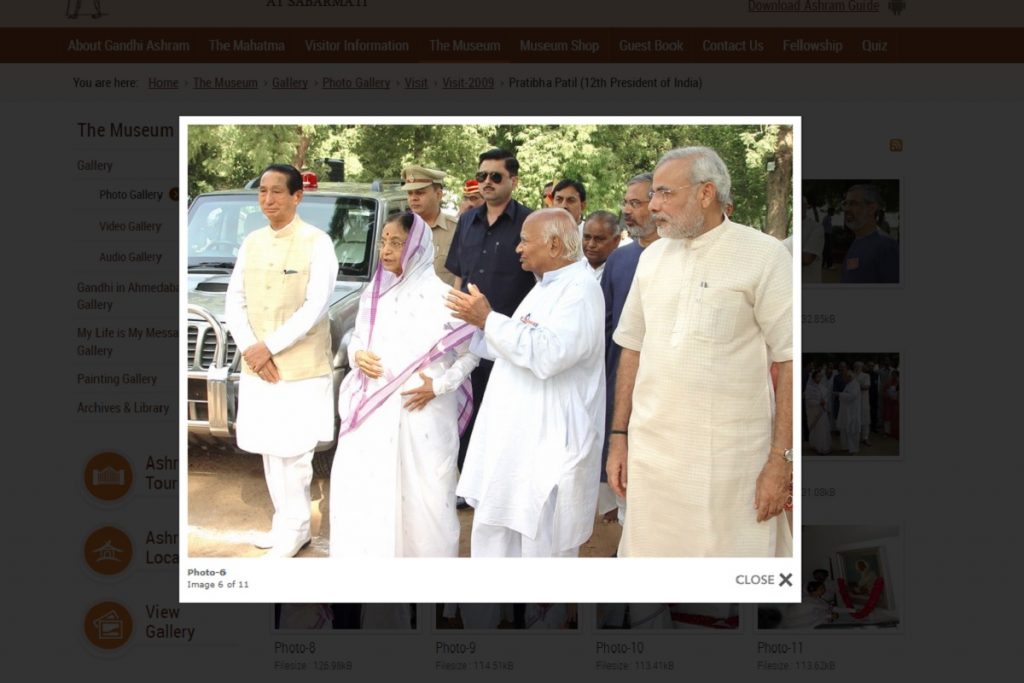 Reached for his comments on his incorrect tweet, Gandhi said Modi never went to the ashram "willingly".
"It was just protocol; as chief minister, he never went there willingly. He just went there as protocol for media purposes. It would have caused a huge scandal if he had not gone with these people," added Gandhi.
He did not correct his tweet, which has received over 1,000 likes and retweets since it was posted Wednesday.
This report was done in partnership with SM Hoaxslayer
For ThePrint's smart analysis of how the rest of the media is doing its job, no holds barred, go to PluggedIn.