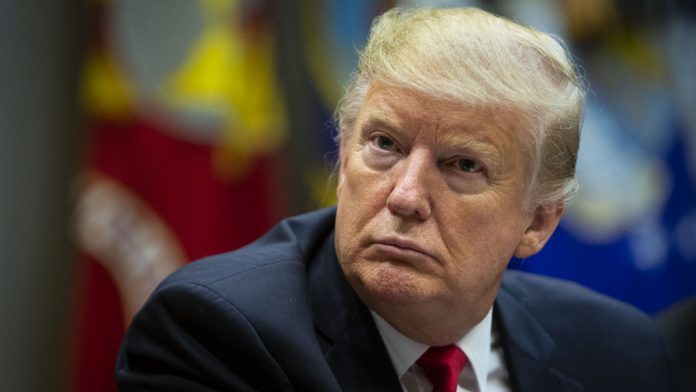 Text Size:
Venezuela decides to let US diplomats remain in territory even as resentment grows against President Nicolas Maduro.
America urges allies to fight Huawei amid charges of spying on telecom giant
As the world's advanced economies and developing countries prepare to launch fifth-generation (5G) networks in their territories, the US has ramped up efforts to convince its allies to not consider Chinese telecom giant Huawei for building their 5G computer and phone networks, according to a report in the New York Times.
According to the report, the US has for a long time been alarmed by Chinese technology and this has intensified with fears that the Chinese could make use of 'back-door' technology in telecom and computer networks to obtain illicit information from military, government, and corporate networks. And this perception has become even more concerning especially as countries plan which equipment provider will introduce 5G network for them.
Britain's foreign secretary Jeremy Hunt during his meeting with US officials last week in Washington found himself confronting a key question of whether the UK must put to risk its relations with China by agreeing to the US request to ban Huawei from building its 5G telecom network.
But Britain is not the only country to have been prodded by the US. Poland has also been asked to refrain from considering Huawei to build its next-generation network. According to the NYT report, US President Donald Trump's officials have suggested that future posting of American troops, including the possibility of setting up a permanent base named "Fort Trump" depend on Poland's decision.
Reports have also revealed that Poland's government officials are in talks with the European Union and North American allies for its future course after the central European country announced recently that it was set to exclude Huawei from its subsequent 5G network installation efforts.
Things took a drastic turn and brought Huawei in direct spotlight when Poland arrested a company executive more than two weeks back on charges of spying. The man was eventually sacked by the company.
The NYT report says that the US administration asserts that the new arms race which has to do with technology and not conventional weaponry poses an equal risk to the world's largest economy's security.
According to the report, "The White House's focus on Huawei coincides with the Trump administration's broader crackdown on China, which has involved sweeping tariffs on Chinese goods, investment restrictions and the indictments of several Chinese nationals accused of hacking and cyberespionage".
But even as some serving and former American officials claim that classified documents show Huawei's alleged involvement in probable Chinese espionage, no reports have been released to corroborate these whispered claims.
Huawei received another blow when its chief financial officer and daughter of the company's founder, Meng Wanzhou, was arrested last month in Vancouver on allegations of helping her company elude US sanctions against Iran. She stands the risk of extradition to the US if Canada approves the request.
Further reading:
The Economist's report: Why does 5G have everyone worried about Huawei?
2. The Guardian's report: Huawei's problems deepen as western suspicions mount
3. Tech Crunch's report: Without proof, is Huawei still a national security?
Venezuela crisis: US diplomats allowed to stay but resentment against Maduro continues
Juan Guaido's, President of National Assembly of Venezuela, self-proclamation as the President of the country last week in Caracas amongst a crowd of thousands of anti-government demonstrators triggered a set of political and diplomatic events, including incumbent President Nicolas Maduro's decision to cut off ties with the US after the latter formally recognised Guaido as the rightful leader of the oil-rich country. But of late, Maduro has walked back on his threat that he wanted US diplomats to leave Venezuela within 72 hours.
The country's foreign ministry released a statement Saturday, when the deadline was to come to an end, saying that Maduro's government had suspended the earlier decision to make way for a 30-day gap to be able to negotiate with US officials on establishing a "US interests office" in Venezuela and similarly a Venezuelan office in the US.
Comunicado Oficial sobre el estado de las relaciones diplomáticas y políticas entre el Gobierno de la República Bolivariana de Venezuela y el Gobierno de los Estados Unidos de América. pic.twitter.com/TRMjul8NeC

— Jorge Arreaza M (@jaarreaza) January 26, 2019
At an emergency meeting of the UN Security Council called by the US to discuss the situation in Venezuela, US Secretary of State Mike Pompeo had said, "Let me be 100 percent clear — President Trump and I fully expect that our diplomats will continue to receive protections provided under the Vienna Convention. Do not test the United States on our resolve to protect our people."
He also appealed to the members of the council to "pick a side" saying, "Either you stand with the forces of freedom, or you're in league with Maduro and his mayhem".
In another significant event, the country's chief military envoy to the US, Colonel Jose Luis Silva, announced through a video from the Venezuelan embassy in Washington Saturday that he recognises Guaido "as the only legitimate president".
He also stated that "the top brass of the military and the executive branch are holding the armed forces hostage. There are many, many who are unhappy".
"My message to the armed forces is, 'Don't mistreat your people.' We were given arms to defend the sovereignty of our nation," he added. "They never, never trained us to say, 'This is for you to attack your people, to defend the current government in power.'"
News, however, later emerged that Venezuela's defence ministry branded Colonel Silva as a "traitor" and said the envoy was guilty of treason.
Further reading:
The Washington Post's report: Venezuela's crisis in 5 charts
2. The Guardian's report: Exiled Venezuelans yearn for home, but fear a long wait for change
3. CNN's opinion piece: Here's how Venezuela can achieve a peaceful resolution to the crisis
Check out My543, our comprehensive report card of all Lok Sabha MPs.