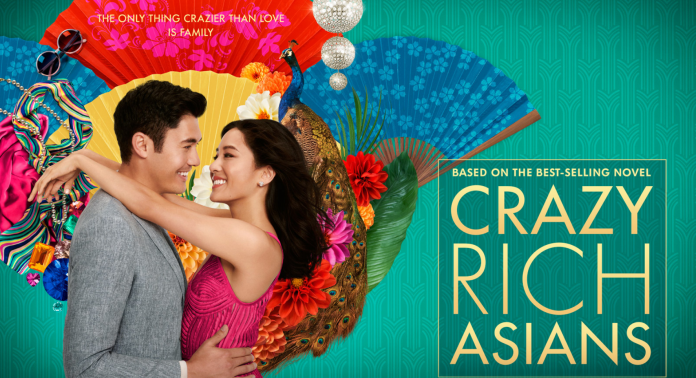 Text Size:
Zuckerberg under the radar again for monetising user data and Luxembourg to make public transport free
Crazy Rich Asians does not impress China
Remember that Crazy Rich Asians movie — a super hit blockbuster in the US, it seems to have failed to impress Chinese audience.
The movie, which raked in nearly $25 million dollars when it premiered in the US in August, has made just $1.2 million in its opening weekend at the Chinese box office.
In its review, Global Times, a Chinese tabloid, writes that the movie that looked a fairy tale from far is nothing but a western perspective of Asians. It shows Asians extravagance addicted and ostentatious, it is far from reality and full of clichés, the review says. And this may be the reason that it flopped in China, the world's second-biggest movie market, it reasons.
 Email shows Zuckerberg tried to earn money on user's data
A trove of internal Facebook emails released by U.K. Parliament Wednesday has revealed that Facebook CEO Mark Zuckerberg and other executives are adopting tactics to gain money from the massive data the company has collected from its users, reported The Wall Street Journal.
The issue was highlighted when 250 pages of documents were released Wednesday as a parliamentary procedure in the UK.
As per the document, Facebook had given a third-party developer access to its user data and many years ago also thought of earn money through the data. It also pointed to Zuckerberg 's deep involvement in business decisions.
According to the report, many of the excerpts from the emails are not clear, however, the documents can lead to more problems for Zuckerberg in the US and UK.
Zuckerberg responded in a Facebook post later in Wednesday.
 "Like any organisation, we had a lot of internal discussion and people raised different ideas," he wrote. "Ultimately, we decided on a model where we continued to provide the developer platform for free and developers could choose to buy ads if they wanted. This model has worked well."
Luxembourg, top in GDP per capita, makes public transport free
Luxembourg, which ranks first in the world for nominal GDP per capita, is set to become the first country to make all its public transport free, reported The Guardian.
Under the plans of the re-elected coalition government, train, tram, and bus fares will be lifted next summer.
Prime Minister Xavier Bettel, who was only sworn in for a second term Wednesday, has vowed to prioritise environment in his recent election campaign. The government is also thinking of legalising cannabis and introducing two new public holidays.
Chinese MNC's CFO arrested in Canada
Chinese tech giant Huawei's chief financial officer Meng Wanzhou has been arrested in Canada reported CNN.
According to the report, Meng, who is also known as Sabrina Meng and Cathy Meng, is facing extradition to the US. She is also the daughter of Huawei founder Ren Zhengfei.
Meng was apprehended in Vancouver on 1 December.
Details of the case are not yet exposed but as per a report by The Globe and Mail, a bail hearing is set for Friday.
There are suggestions in China that Meng's arrest is related to the US-China trade stand-off.
China should be fully prepared for an escalation in the #tradewar with the US, as the US will not ease its stance on China, and the recent arrest of the senior executive of #Huawei is a vivid example: Mei Xinyu, an expert close to the Chinese Ministry of Commerce pic.twitter.com/W4fp8YNfmD

— Global Times (@globaltimesnews) December 6, 2018
Get the PrintEssential to make sense of the day's key developments