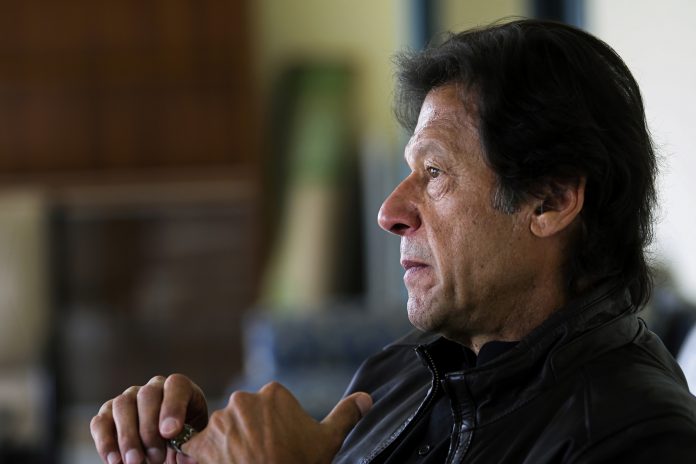 Text Size:
Islamabad will get 3 billion dollars 'as a balance of payment support' and the rest in the form of a one-year deferred oil payment facility. 
Islamabad: Pakistan said Saudi Arabia agreed to a $6 billion support package to bolster Islamabad's dwindling finances following a second visit by Prime Minister Imran Khan to Riyadh seeking aid.
Saudi Arabia will deposit $3 billion directly with Pakistan "as balance of payment support," while another one-year deferred payment facility of up to $3 billion for oil imports was agreed, according to a memorandum of understanding signed by both nations on Tuesday. "This arrangement will be in place for three years, which will be reviewed thereafter," Pakistan's Finance Ministry said in a statement. Pakistan's key stock index jumped 2.7 percent on Wednesday.
Despite his government announcing earlier this month it will seek assistance from the International Monetary Fund, Khan has again recently voiced his reluctance to turn to the fund for Pakistan's 13th bailout since the late 1980s. South Asia's second-largest economy is facing its latest balance-of-payments crisis as imports for Chinese-financed infrastructure projects rise while its exports lag the region.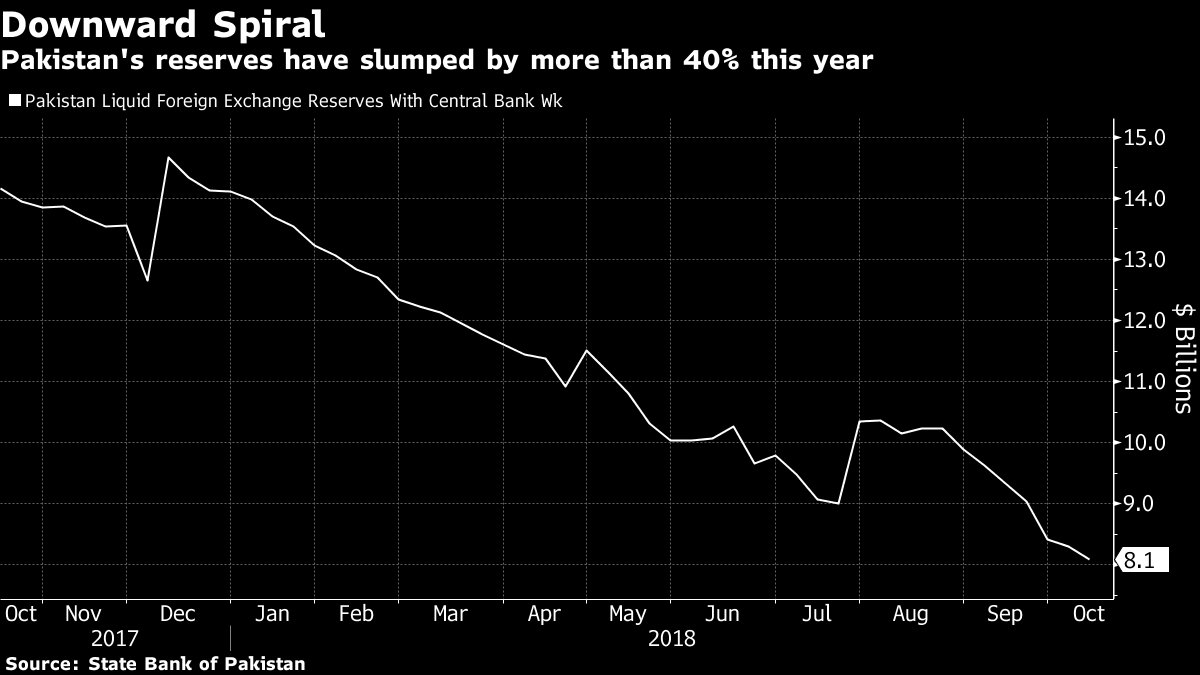 Since coming to power in July elections, the former national cricket captain has been seeking financial support from friendly countries including China, Saudi Arabia and the United Arab Emirates, with little success until now. Finance Minister Asad Umar has said Pakistan may need more than $12 billion to plug its finances as the current-account deficit widens and foreign-currency reserves plummet.
Authorities have already devalued the rupee multiple times since December and hiked interest rates the most in Asia. Reserves have plunged more than 40 percent this year to $8.1 billion.
While the "far larger" than expected Saudi windfall won't address all Pakistan's needs it will "help Pakistan to negotiate a smaller loan facility from the IMF with less stringent conditions," said Mohammed Sohail, chief executive officer of Karachi-based brokerage Topline Securities Ltd.
Khan has also faced criticism at home for attending the Future Investment Initiative in Riyadh this week after it emerged that Jamal Khashoggi, a prominent Saudi critic, was killed inside the kingdom's consulate in Istanbul this month.
Get the PrintEssential to make sense of the day's key developments