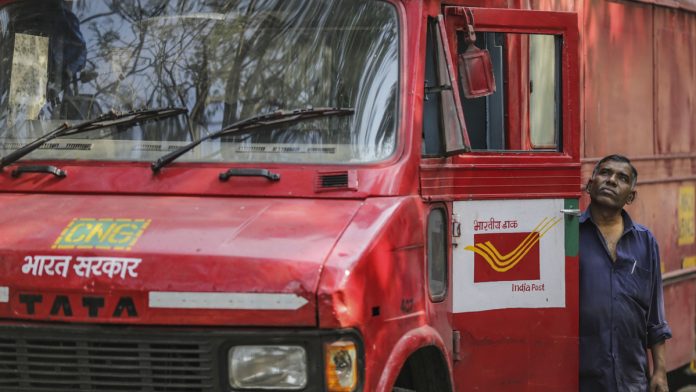 Text Size:
A selection of the best news reports, analysis and opinions published by ThePrint this week
From UPSC to RAW chief, Indian postal service officers keep beating IAS, IPS to top posts
UPSC chairman Arvind Saxena, former RAW chief Vikram Sood and noted South Asia expert Tilak Devasher all once served in the Indian Postal Service, writes Amrita Nayak Dutta.
More & more IAS & IPS officers are retiring early to join politics – just before elections
While many ex-bureaucrats & diplomats have succeeded in politics before, this phenomenon of joining parties just before elections has grown in recent times, writes Sanya Dhingra.
Kareena Kapoor and Mira Rajput are changing the way India looks at nannies
An article by Madhuri Iyer, published on infotainment portal Arré, talks about how nannies — like Taimur's — are now in the public eye and being appreciated.
How I captured and saved India's first prisoner of war in 1971
A man who would go on to become chief of Pakistan Air Force was India's first prisoner of war in 1971, writes Lt Gen H.S. Panag (retired).
Indian CEOs and rich IITians are giving Rajat Gupta a second chance
Former managing director of McKinsey & Company Rajat Gupta, who was friends with former US President Bill Clinton, is now treading the road to redemption, writes Kaveree Bamzai.
Health drinks like Bournvita, Horlicks give your kids more sugar & hardly any nutrition
Malt-based drinks like Bournvita, Complan & Horlicks are top supplements in India, especially for children, but growing awareness, stricter norms may put an end to that, writes Sandhya Ramesh.
Welcome to Freebiestan: The future of handout politics is written on Telangana walls
Telangana Chief Minister K. Chandrashekar Rao (KCR) and his party TRS have painted the state pink. It is as if only one party has fought this election, writes Shekhar Gupta.
Check out My543, our comprehensive report card of all Lok Sabha MPs.