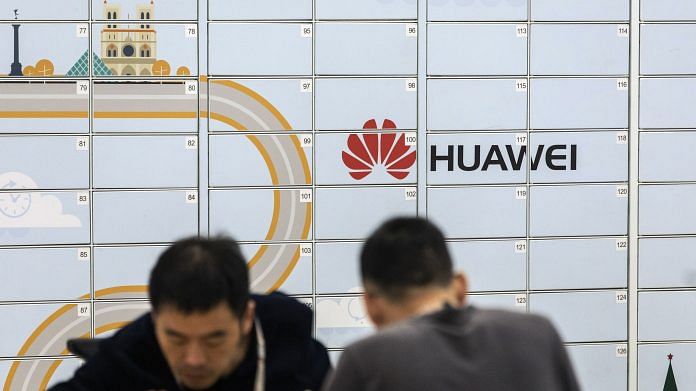 Text Size:
New Delhi: In the summer of 1839, a few British merchant sailors in mainland Hong Kong beat a Chinese villager, Lin Weixi, to death after being drunk on rice liquor. The minor incident sparked the First Opium War between Britain and China and has become a defining feature of Beijing's relationship with the West. 
Fast forward 179 years, China's nationalist media reacted by bringing up Weixi and publishing lengthy editorials on what it said was the West's continued humiliation of Beijing. The state media were referring to the 2018 arrest in Canada of Meng Wanzhou, the chief financial officer of Chinese tech giant Huawei.  
The Canadians arrested Meng on the request of the United States, which sought her custody for allegedly having violated sanctions against Iran through subsidiary companies. The arrest, however, has put Canada in a spot and is reflective of the new global order.
Unlike in the 19th century, China is now the world's second largest power with both the capacity and appetite to punish its adversaries. Following the arrest of Meng, Beijing was quick to retaliate — it arrested former Canadian diplomat Michael Kovrig and businessman Michael Spavor and charged them with espionage. 
Now, nearly a year and a half later, the judicial process to extradite Meng to the US continues to take place in Canada. She is living under house arrest in her luxurious villa in Vancouver, British Columbia, while the two Canadians have been stuck in a relatively far less sprawling detention cell in Beijing. 
There is a raging political debate in the power corridors of Canada, over whether the country should abandon the extradition process and exchange Meng for the two men. 
The case has also become illustrative of the global influence of China's Huawei and its founder Ren Zhengfei, a highly secretive former engineer in the People's Liberation Army. There is another lingering question in the entire episode: Does the Chinese Communist Party control Huawei and would it use the company to spy on its adversary the US? 
---
Also read: Modi govt seeks to dissuade mobile operators from buying equipment from China's Huawei, ZTE
---
Princess Meng in Canada, China fumes
Huawei, China's largest private company is the world's largest telecom equipment producer. And unlike popular perception, it has been a constant thorn between US-China ties even before US President Donald Trump came to power. 
Meng — known as Cathy or Sabrina Meng — is Huawei's founder Ren's eldest daughter. The 48-year-old is Huawei's chief financial officer (CFO) but she joined the company as a receptionist in 1993 and rose up the ranks. Until a few years ago, the fact that she is the founder's daughter was practically unknown to the outside world. She became Huawei's CFO in 2011 and was promoted to vice-chair just a few months before her arrest in December 2018. 
She is now popularly referred to as Princess Meng, given speculations that she might succeed her father as the head of Huawei. Meng is one of Ren's two children from his first wife, and in a highly unusual practice among traditional Chinese families, she took up her mother's surname, Meng Jun, at the age of 16. 
The US government is now seeking her extradition. In a detailed indictment report released by the US Justice Department in January 2019, among other things, Meng was accused of "fraudulently deceiving four banks into clearing transactions in Iran through a subsidiary company, in violation of sanctions against Iran".   
"Prosecutors in Canada are focusing on the accusation that Ms. Meng lied to representatives of the bank HSBC in 2013 about Huawei's relationship with Skycom, a company doing business in Iran," notes a report in The New York Times. "Prosecutors contend she told HSBC that Skycom was a partner although it was, in fact, a Huawei subsidiary, putting HSBC at risk of sanctions."  
As for the judicial extradition process in Canada, in the latest development on 27 May 2020, British Columbia's Supreme Court (akin to high courts in other countries) has confirmed the "double criminality" charge against Meng. In order to extradite someone from Canada, the country's courts need to assess whether the accusation against an individual in the country seeking custody is also a crime in Canada. 
Meng's lawyers have continued to maintain that the sanctions against Iran were enforced by the US and not Canada. Thus, they have argued that what Meng and her company did, does not constitute a crime in Canada. "In essence, this is a case of US sanction enforcement masquerading as Canadian fraud," Meng's lawyers have argued.
China has retaliated by not only arresting the two Canadian men but also enforcing a series of economic sanctions on the country. Beijing has restricted imports of canola oil, pork, and other Canadian products. 
The country's nationalist tabloid Global Times has termed Meng's arrest as "despicable hooliganism" and its editor tweeted, "Arresting Meng Wanzhou is bringing terrorism to state and business competition." And when talking about the arrest of the two Canadians, state newspaper Xinhua justified it as the use of "coercive measures" to deal with "activities jeopardising Chinese national security". 
---
Also read: Modi govt seeks to dissuade mobile operators from buying equipment from China's Huawei, ZTE
---
Canadian politics stuck between process and action 
The detention of the two Canadians in 2018 is now beginning to have domestic political ramifications for the country's Prime Minister, Justin Trudeau. 
While the Trudeau government has been telling both China and its domestic critics that it cannot intervene in the extradition-judicial process, it has done little to assuage the sceptics. 
Over the past few months, several lawmakers, diplomats, supreme court justices, and legal experts have publicly argued that the government indeed has the power to end the extradition process and requested the government to exchange Meng for the two Canadians under arrest in China. 
They have argued that the Canadian justice minister can withdraw the government's support to an extradition case, which in turn would trigger an immediate court-ordered release of the said individual. 
Around 19 high-profile Canadian former parliamentarians and diplomats also wrote a letter to Trudeau on 23 June, asking him to end the extradition process and "redefine Canada's strategic approach to China". 
But Trudeau has refused to back down. Given mounting political pressure, he recently told some reporters during a presser in Ottawa, "We deplore what China did (by detaining the two Canadians)." But, he added, intervening in the extradition process would "imperil" Canadians stuck abroad by opening them to "random detention". 
He also argued that if foreign powers think that they can put pressure on Canada by detaining its citizens, suddenly "all Canadians that are travelling internationally become vulnerable".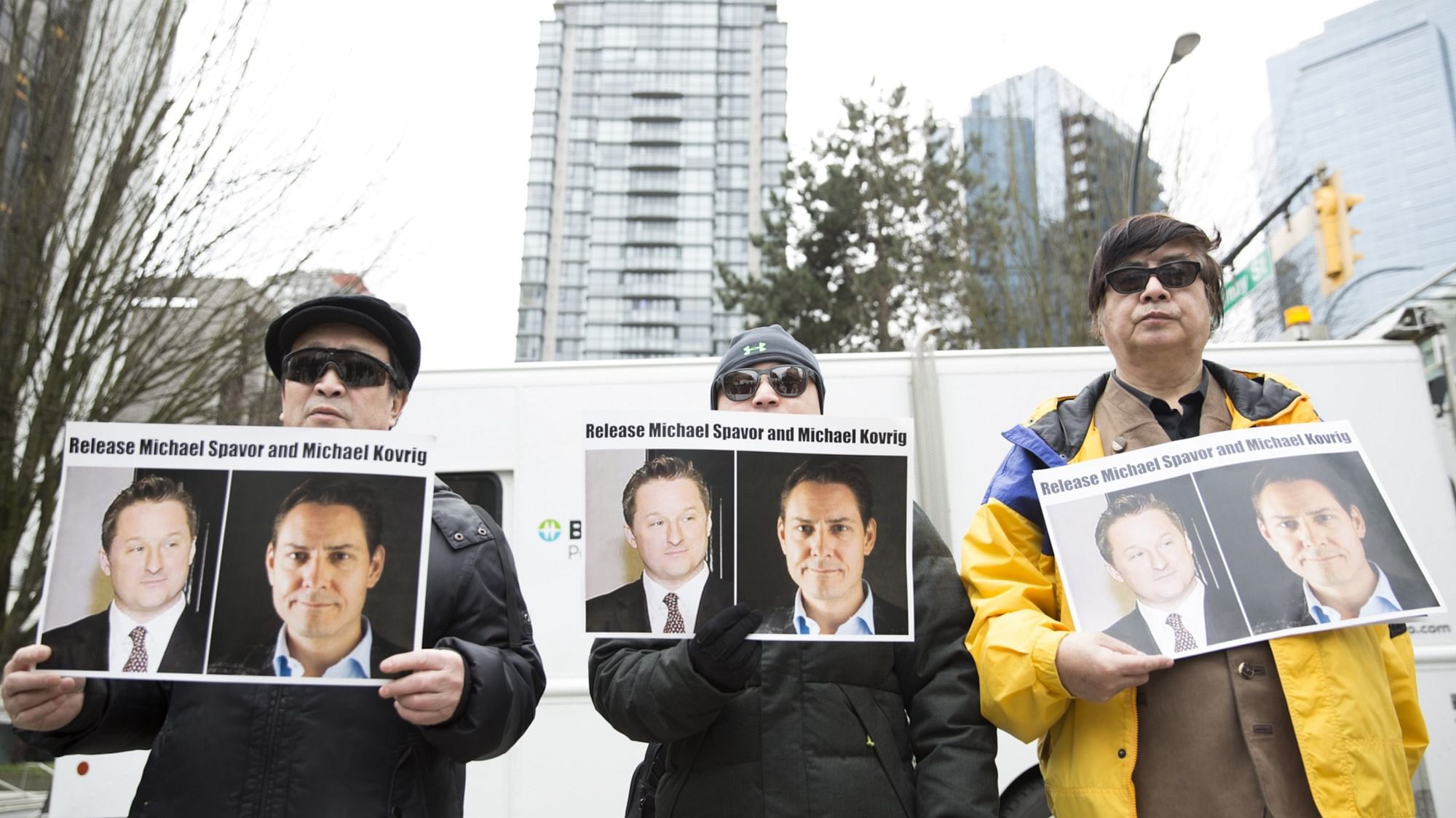 The tech & economy war
Since Meng's arrest in late 2018, there has been a perception that Canada has been mired in an emerging technology war between the two key global powers: US and China. 
According to Samm Sacks, US cybersecurity expert at Yale Law School and New America, Trump had sought Meng's extradition at a time when he wanted to gain leverage over the Chinese. 
Soon after Meng's arrest, Trump told Reuters that he might intervene with the Justice Department's proceedings if the Chinese were ready to offer concessions to the US in their trade negotiations. This public barb by Trump helped the idea gain currency that at the end of the day, Meng's arrest in Canada was more about political motives than about her firm by-passing US sanctions against Iran.  
"Her (Meng) case is as much a trial about charging a corporate executive of bank fraud and violating sanctions against Iran as it is a high-stakes game being played by great powers using a middle power as a pawn," remarked Lynette Ong of University of Toronto. 
If Meng's arrest is about the US-China trade war, then the man who inadvertently caused it is her own father, Ren. Over the years, Huawei's business dealings in the US have been a matter of great contention in US-China ties. 
"Much of the doubt surrounding Huawei stems from Ren's background in the People's Liberation Army between 1974 and 1983, where he was an engineer. (And) Ren's rags-to-riches rise is part of Huawei's official narrative," notes a report in The Guardian. 
He studied at Chongqing Institute of Civil Engineering and Architecture and later joined the military. After being decommissioned in 1983, Ren tried a few gigs and failed. Finally, in 1987, he started Huawei with just 4,000 pounds from five investors. 
"How could Ren, then in his 40s and possessing no intellectual property, have grown Huawei into the world's biggest seller of telecommunications equipment and one of the largest makers of smartphones, with 188,000 employees in 170 countries?" asks a profile of Ren in the LA Times.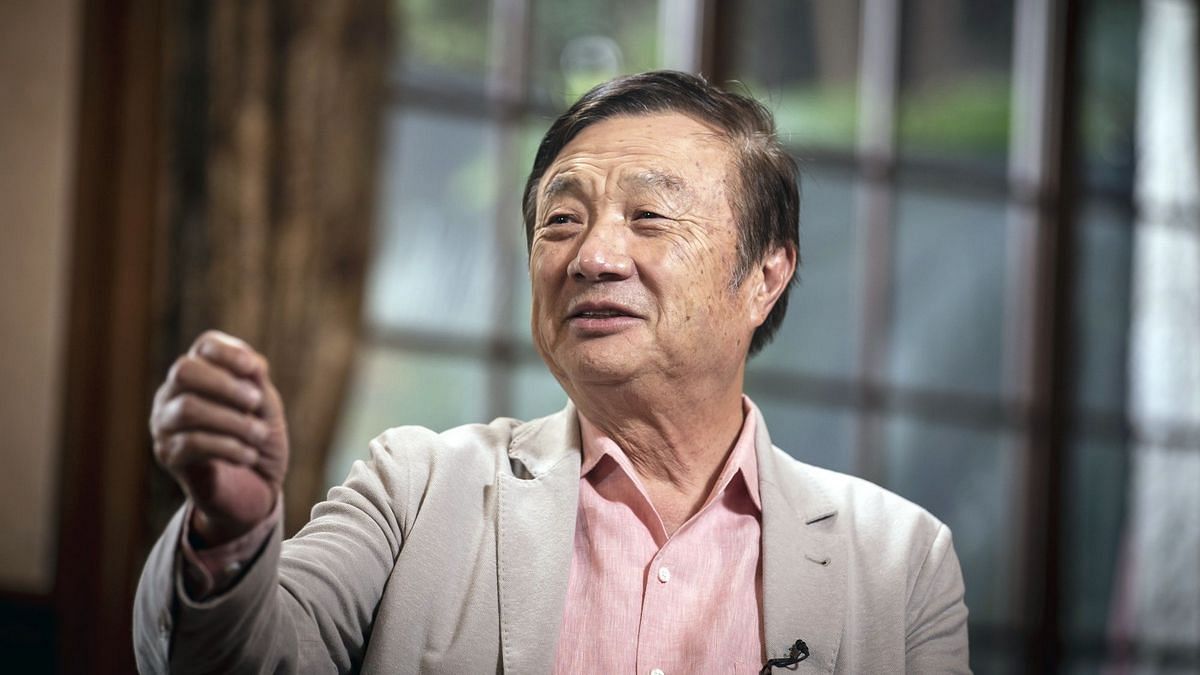 Huawei and the Chinese Communist Party
Ren, in his several public appearances since Meng's arrest and US' assault on Huawei, has consistently claimed that he runs a private company that has nothing to do with the Chinese Communist Party (CCP). He claims that Huawei got as much support from the Chinese state as every other company did, and yet, the US government doesn't really buy into Ren's narrative.
The US distrust comes from a fundamental question — are there companies in China, including the private ones, that are independent of the Communist Party? Put it differently, if asked by Beijing, would Huawei spy on the US or other governments across the world?
"When US officials were pressed in early 2019 to provide evidence that Huawei, the Chinese telecommunications giant, had facilitated spying on the US and its allies, they pointed out that Beijing had already made their case for them: first with the party's systematic infiltration of private companies, and second with the introduction of a new national intelligence law in 2017," writes Richard McGregor, former Financial Times Beijing Bureau Chief and author of The Party: The Secret World of China's Communist Rulers. 
The 2017 national intelligence law states that "any organisation and citizen" shall "support and cooperate in national intelligence work". 
But US fears regarding the Communist Party's grip over Huawei isn't based on only these two aspects.
According to McGregor, from 1996, both the Chinese government and military began treating Huawei as a "national champion" — "a status reserved for firms that bolster China's strategic aims". 
According to a report by the leading US think-tank, Council on Foreign Relations (CFR), this marked a shift in official policy in how Beijing treated Huawei. 
"From then on, Beijing explicitly supported domestic telecom companies — and Huawei even more than others — to prevent foreign domination of the industry. The Chinese government ensured Huawei had easy access to financing and high levels of government subsidies — $222 million in government grants in 2018 alone", notes the report by CFR. "This cushion has allowed Huawei to price its network equipment below other companies' rates." 
More recently, LA Times interviewed a series of Huawei workers. One of the workers said, "Huawei was like an adopted child who outperformed the state's weak and corrupt biological children — its state-owned companies." 
Another company engineer working in Thailand said that engineers could "easily access client servers, track people's phones and eavesdrop on their internet traffic if they wanted", but the company rules forbid them from doing so. Though, it is believed that the Chinese state can supersede any company rules. 
"Interviews with Huawei employees and companies doing business with it reveal a widespread belief that the Chinese government has placed intelligence agents in Huawei offices around the world and that conversations are routinely monitored," notes the LA Times report. 
---
Also read: UK says only matter of time before Huawei exits 5G network
---
The two contrasting fates 
Over the past year-and-a-half, many have highlighted the difference between how Western governments treat private companies vis-à-vis the Chinese. But this difference in treatment is not just limited to private companies, it is also evident in the treatment of Meng under house detention in Vancouver and the two Canadians living in detention cells in Beijing. 
Following her arrest, Meng was soon given bail after having to pay 10 million Canadian dollars. She is allowed to move freely in Vancouver but has to wear a GPS anklet. 
"She is now living in a gated seven-bedroom mansion, valued at about 14 million Canadian dollars, in the city's exclusive Shaughnessy neighborhood," notes a report in The New York Times. "The judge in the case allowed her to move there from her other home: a six-bedroom house in another wealthy neighborhood valued at an estimated 6 million Canadian dollars." 
Meng wrote an open letter  in December last year, where she talked about spending her time oil painting and noting the kindness of Canadians.  
In stark contrast, in the letters written by Michael Kovrig — the former Canadian diplomat arrested in Beijing — to his wife, he paints a drastically less luxurious picture. In the letters made public by his wife Vina Nadjibulla, Kivrig has talked about "the books he has read, the smog he is breathing, the rigorous exercise regime he has created and the stoic philosophy that has given him succour". 
---
Also read: Huawei's patents on 5G means US will pay despite Trump's ban
---
Subscribe to our channels on YouTube & Telegram
Why news media is in crisis & How you can fix it
India needs free, fair, non-hyphenated and questioning journalism even more as it faces multiple crises.
But the news media is in a crisis of its own. There have been brutal layoffs and pay-cuts. The best of journalism is shrinking, yielding to crude prime-time spectacle.
ThePrint has the finest young reporters, columnists and editors working for it. Sustaining journalism of this quality needs smart and thinking people like you to pay for it. Whether you live in India or overseas, you can do it here.