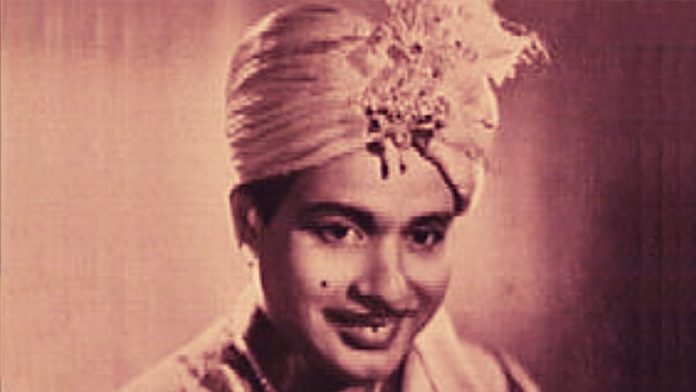 Text Size:
Sorcar's shows were not just about the mastery of illusory magic, they were a proud reflection of India, the then mystical land.
The brightly painted marble walls of an isolated house in Ballygunge Place, Kolkata, attract every passer-by. Local shopkeepers and rickshaw pullers call it, "Inderjaal" — with good reason.
For the house belongs to P.C. Sorcar, the greatest magician in Indian history and is named after his magical gimmicks, Indrajaal. A Sanskrit word, it loosely translates as an illusion.
Early life and claim to fame
Sorcar was born Protul Chandra Sarkar on 23 February 1913 in the village of Ashekpur in the Tangail district of East Bengal, now Bangladesh. At school, he was exceptional in Math, but his real calling was magic.
It started with tricks performed for his classmates with school stationery. Soon he changed his family name to Sorcar because it sounded more like the "sorcerer". As a teenager, he started performing in clubs and theatres of Bengal.
In a bid to get popularity across the country, he decided to call himself "The World's Greatest Magician". This unusual ploy worked and invitations to perform in shows started coming his way from across the country.
Reviving the Indianness in magic
Indian magicians at that point were looked down upon by the British. India, to the Western world, was a land of snake charmers and street magicians. These street magicians were perceived to be crude and unskilled.
Sorcar's shows were not just about the mastery of illusory magic, they were much more than that. He brought forth the spirit of Indian magic in his shows.
His publicity design was relentless and steeped in Indianness. His extravagant magic shows began with a ritualistic drawing of a mandala pattern on stage and lighting of an oil lamp before the portrait for Goddess Durga. Dressed as the Rajput royalty, Sorcar presented his magic tricks.
He was the master of grand stage acts like the famous "Water of India" where an earthen pot would always be filled with water up to the brim. Sorcar would throw away the water from time to time and yet the pot would be filled to the brim. His X-Ray vision, drum illusion and the floating lady took him to higher echelons of fame.
Stages would be designed to look like the Taj Mahal and circus elephants raised their painted trunks to welcome audiences as they arrived. It was a smart production, with intricately painted backdrops and sophisticated lighting. A crew of highly professional attendants made sure that the pace of the show never flagged.
Newspapers and journals were soon filled with brilliant reviews of the dark-skinned Indian magician who had taken the world by storm.
---
Also read: Their secrets exposed by the internet, India's magicians struggle to get by
---
International exposure  
Sorcar's first international performance was in 1950. He was invited jointly by the International Brotherhood of Magicians and the Society of American Magicians to perform in Chicago.
From the time he walked into the Sherman's Hotel's conference hall looking like a Rajput king and had shutterbugs in a frenzy, there was no looking back. He performed to packed theatres in Australia, Japan, Russia and the US.
The turning point in Sorcar's career was undoubtedly his sensational appearance on the Panorama programme. Although television was still not so popular in Indian households, he was brave enough to exploit its potential.
---
Also read: A magical insight into the world of Indian jadoo
---
Controversies
However, all was not rosy and magical in Sorcar's life. He was involved in instances of professional rivalry and mishaps on stage. In 1956, a climactic finale of his panoramic performance in West London went terribly wrong.
He had put a 17-year-old girl in trance and sliced her body on a table. When he tried to revive her, she did not respond and the anchor announced abruptly that the show was over.
In December 1970, ignoring the warnings of his doctor, Sorcar flew to Japan for a hectic programme spanning over four months. On 6 January, 1971, he performed a show in Shibetsu on the island of Hokkaido.  As he left the stage he had a fatal heart attack and died.
Today, Sorcar is best remembered for his Indrajaal that was carried forward by his son, P.C. Sorcar Junior. With a variety of equipment and technique, it continues to redefine what the Western audience expects from oriental magic.
Get the PrintEssential to make sense of the day's key developments