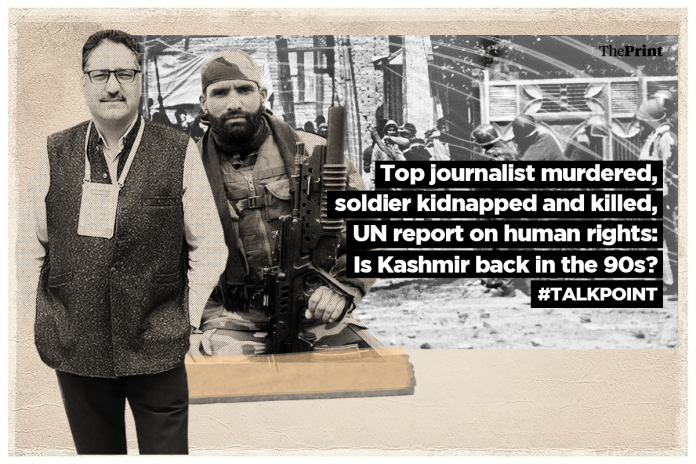 Text Size:
The editor-in-chief of Rising Kashmir, Shujaat Bukhari, was shot dead by unidentified gunmen in Srinagar Thursday evening. The body of an abducted army jawan was also discovered in Pulwama district the same day.
The two brutal killings coincided with the release of a UN report that holds India responsible for alleged human rights violation in Kashmir. The ministry of external affairs has called the report "motivated" and "overtly prejudiced".
ThePrint asks: Top journalist murdered, soldier kidnapped and killed, UN report on human rights: Is Kashmir back in the 90s?
---
Shujaat Bukhari's murder is proof that security apparatus has collapsed in J&K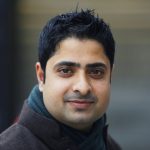 Daanish Bin Nabi
Opinion editor, Rising Kashmir
We are not back to the Kashmir of the 1990s. The situation was much worse then. Killings and abductions were rampant throughout the state, and not only in South Kashmir. The situation has improved now, and even Srinagar is much safer.
But the murder of Shujaat Bhukari, an internationally recognised figure, only goes to show that the Mehbooba Mufti government has completely failed. Assassins shot him in broad daylight and at the city centre. Where was the security grid at that time? What has this BJP-PDP government been doing? If they couldn't provide security to such a high-profile person, how will they ensure security for the citizens of Kashmir?
This shows a complete collapse of the security apparatus of the state. Everyone across the spectrum – the Lashkar-e-Taiba, the Hurriyat, and the PDP – has condemned this killing.
It is obvious that New Delhi will deny the findings of human rights violations in Kashmir because 90 per cent of the report holds them responsible. Had the report held Pakistan responsible, the scenario would be different. Even human rights organisations in Kashmir have slammed the Centre for their approach in the Valley.
We have seen this blame game go on for the last 70 years and it has hurt more and more civilians in the process. And now, we've lost a veteran journalist to it.
The media fraternity is in a state of shock. It is one thing to disagree with someone's ideology, and quite another to kill him/her for it.
---
India is fighting a multi-pronged battle orchestrated mostly by Pakistan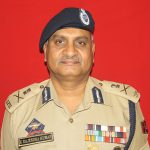 K. Rajendra 
Former DGP, Jammu and Kashmir
I won't say that we have reverted to the 90s situation. That was a totally different time altogether. In the 90s, we had thousands of terrorists while today there are barely 300. What has happened is that the situation has undergone a complete shift, from quantitative to qualitative. There are a lot more dangerous portents now.
We are fighting a fourth-generation hybrid war. We are not only fighting the terrorists on the border but also in the hinterland, where unruly stone-pelters attack the security forces, often providing an escape route for the holed-up terrorists.
There is social media too, where terrorists are being glorified, which has led to an increase in recruitment of the local youth. We aren't adequately prepared to handle this. We need specialised people to monitor such activities. It is a multi-pronged battle that we are fighting, orchestrated mostly by Pakistan and some amount of radicalisation.
The damning UNHRC report is a motivated and manipulated report, which is completely out of tune with the situation in Jammu and Kashmir. Pakistan's involvement over the last three decades has escalated the issue and made it an international one.
Security in Kashmir has not collapsed completely. The situation is not irretrievable. There is a disconnect between the people and the political parties in the state, and must be fixed.
Inconsistency in analysing and handling the situation has led to such events. We had everything under control at a point in time, but now we seem to be losing that. We need a consistent political policy that will address this problem. Pakistan will never forget the dismemberment of Bangladesh, and we must not give it a chance to expand its base. We need to maintain our vigil – not only on the border but internally as well.
---
OHCHR chief has been irresponsible in statements on India in the past too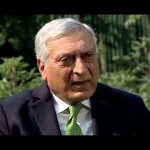 Kanwal Sibal
Former Indian foreign secretary
Unrest in Kashmir continues but to suggest that the situation harks back to the 90s would be a gross exaggeration. We were then targeted by international human rights organisations as well as the US State Department on human rights issues.
The US-Pakistan equation was very different then, and 9/11 had not occurred. Europe had not suffered a spate of brutal terrorist attacks from jihadists, and the countries seen as the fount of Islamic fundamentalism had not developed the same sense of vulnerability to these forces as they have now.
Our own relations with key Islamic countries are very different today. Human rights propaganda on Kashmir by Islamic networks continues but in a less receptive environment in view of acute concerns at the international level about Islamic terrorism fuelled, in particular, by the Islamic State ideology.
The UNHRC report on Kashmir is the handiwork principally of its Jordanian head, who is imbued with an uncontrolled sense of his own mission and has been irresponsible in his statements related to India even in the past. He has been lambasting Trump, causing the UN secretary-general much concern about such imprudence.
Prince Zeid bin Ra'ad, the current OHCHR chief whose term ends shortly, announced that he would devote his final months to promoting human rights causes, and this is his parting shot against India.
The killing of a top Kashmiri journalist and kidnapping of a soldier should be viewed in proportion. Kashmir has gone through worse phases in the recent past in the form of
attacks against our military installations, and youngsters taking to stone pelting.
---
UN report could have been used as an opportunity to negotiate dialogue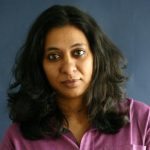 Meenakshi Ganguly
South-Asia Director, Human Rights Watch
The truth is that we are again witnessing a rise in violence in Kashmir, which had dropped in the early part of the decade. Kashmiris didn't receive dividends of peace. The government did not even take the first step to repeal something as draconian as the AFSPA, caring more for the troops' morale than the need to redress civilian grievances.
Government should have done a lot more to address human rights' grievances in the state. As the violence increased, it adopted a much more heavy handed security response and even ended up rewarding an officer responsible for abuses. The attitude, particularly among supporters of the government, is to label all protests or criticism as 'anti-national'. As a result, it has failed in creating a positive space where it could have engaged various stakeholders in dialogue.
As the space for positive dialogue shrank, the space for violence increased. Human rights considerations may not provide a political solution but it does offer an option to end the cycle of violence. Instead, ever since the killing of Burhan Wani, more and more people are signing up for armed insurgency.
The findings of the United Nations report should not surprise the government. It is something that human rights' groups in Kashmir and across India have pointed out. Numerous government commissions have made strong recommendations on human rights' issues in Kashmir. The report has used government and civil society sources that are publicly available.
It is shocking that the government has chosen to deny the findings. It should have instead used the report as an opportunity to initiate dialogue and address grievances surrounding the impunity with which human rights violations have taken place. It can still be an effective tool to address the rage that is leading young Kashmiris to pick up a stone or a gun.
---
New Delhi applied draconian penal laws to maintain law and order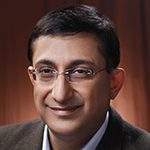 Dr Aman M. Hingorani
Advocate on Record & Mediator, Supreme Court
The current turmoil in Kashmir can be traced to events that took place prior to the 90s. Declassified British archives confirm that the Kashmir issue was created by the British to safeguard their geopolitical interests in the subcontinent for their 'Great Game' with the then Soviet Russia.
My book, Unravelling the Kashmir Knot, analyses the flawed policies followed by New Delhi towards the state of Jammu and Kashmir from 1947 onwards – policies that were inconsistent with the Constitution that gave birth to modern-day India.
Later, the United Nations Security Council (UNSC) turned almost every principle on international law on its head to confer a 'disputed territory' tag on Kashmir and to legitimatise the fruits of aggression for Pakistan so that the territory occupied by it could be made available to the British and their allies.
The Kashmir issue has since then assumed its current dimension due to continued bungling by New Delhi, the persistent efforts of Pakistan, and the political expediency of the international community.
The state is today under the control of three sovereign countries – India, Pakistan and China. Rather than asserting its claim to the entire state and contesting Pakistan's aggression and China's encroachment, New Delhi's policy has been to focus on the part of the state with India.
And here, it is regrettable that New Delhi has diluted the autonomy guaranteed to the state by the Constitution itself, and has applied draconian penal laws to maintain law and order. It has forgotten that nations cannot be governed even by laws, let alone violence.
Having said this, it is unfair to blame New Delhi alone for the terrible happenings in Kashmir. The role of Pakistan in sponsoring cross-border terrorism and of the international community in doing nothing to restrain Pakistan is as much responsible for the cycle of violence in Kashmir.
It is imperative to make concerted efforts to undo past mistakes and break the cycle of violence.
---
India won't buckle under pressure from extremists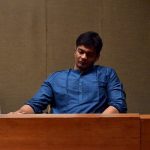 Raghav Awasthi
Lawyer and RSS member
There is a certain section of eminent intellectuals in this country who keep raising the cry of 'India is losing Kashmir' every now and then. They have now started telling us that the situation in Kashmir is worse than it was in the 1990s because a journalist has been killed and a UN report has castigated India for human rights violations in Jammu and Kashmir.
There might be some similarity on the surface but the situation on the ground is vastly different. At one point of time in 1990, during V.P. Singh's premiership, Kashmir was indeed all but lost. Kashmiri Pandits had been forced to flee at gunpoint. The local CID was believed to have famously told the militants by means of a public statement that it had no intention of going after them, and I.K. Gujral was openly threatened with a nuclear showdown over Kashmir by Pakistan.
Today, terrorists are being neutralised with monotonous regularity and there is absolutely no doubt that those who assassinated Shujaat Bukhari and killed rifleman Aurangzeb of the Rashtriya Rifles shall meet their maker soon. The resolve of the Indian state is being tested.
However, going by the statements made by the likes of Randeep Surjewala of the Congress party as well, it is unlikely that the country will buckle under the pressure from extremists, irrespective of which party is in power. Dialogue has been tried and it has failed for there can be no dialogue with those who proclaim 'Pakistan se rishta kyaa: la ilaha illalah'. If there has to be a systematic culling of militants and their sympathisers then so be it.
---
A hardline approach to dialogue has not helped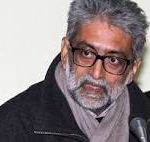 Gautam Navlakha
Civil liberties activist and member, People's Union for Democratic Rights
The assassination of Shujaat Bhukari has left most of us completely horrified.
Let me put it this way: things have not improved. All the media build-up around talks between various influential groups in Kashmir has bitten the dust. It is clear that these talks aren't going to happen.
Even before the assassination or the UN report, there were too many internal contradictions. The situation of the state did not look good. We always knew that the ceasefire was a temporary respite. But the developments in the last 24 hours have obviously made the situation more difficult. However, there seems to be no change in the direction of dialogue or discussion.
The Government of India has never been serious about it. The real question that we keep coming back to again and again is: what will they talk about? The idea of autonomy has already been dismissed by the Prime Minister as 'anti-national'.
After taking such a hardline approach to the very idea of dialogue, how does an interlocutor promising to have open doors help? I'm afraid our undoing has been that we have been mesmerised by words.
The United Nations report has been long due. We have brought this upon ourselves by completely ignoring the need for justice, especially in cases of violence by the armed forces. A similar situation exists in the northeast as well.
The approach of the Indian government is nothing short of hypocritical. They dismiss the UNHRC report as 'motivated and prejudiced' but have been clamouring for a permanent seat in the UNSC.
I do hope that an international team will be constituted to look into the human rights violations in the state.
---
Government not taking renewed cycle of violence in Kashmir seriously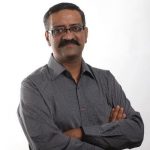 Maneesh Chhibber
Editor, Investigations and Special Projects
Kashmir and Pakistan were among the two most important election issues for the BJP in the run-up to the 2014 Lok Sabha elections.
Since coming to power, the government of Narendra Modi has been unable to convince many Indians that it has a Kashmir policy. Ditto for Pakistan.
All that it has to show in the name of its achievement in Kashmir via its much-hyped muscular policy is an increase in terror incidents, growing number of home-grown militants, and more frequent protests.
The Doval doctrine has come a cropper so far. Thursday's killing of journalist Shujaat Bukhari and abduction-killing of an army jawan are part of a renewed spree of attacks by militants.
If militants riding a motorcycle – pictures released by police show three killers riding one motorcycle – can enter a secure compound in the heart of Srinagar, spray bullets using an AK-47 on a journalist and his security officers, and escape without being challenged, it clearly shows security failure.
Yes, there is a ceasefire in effect, but does that mean that the entire security establishment goes to sleep and is found wanting when militants attack. Shouldn't the Mehbooba Mufti government answer for the lapses? Some heads should certainly roll.
But, my guess is, nothing will happen. The renewed cycle of violence in Kashmir is being seen as nothing significant by the government of India's security establishment.
The attacks show that the ceasefire was a plan that had not been thought through. Was there a meeting of the Cabinet Committee on Security before the announcement was made? Or was it just another spur-of-the-moment decision that has become the hallmark of the Modi government?
While the government may be right in taking a strong exception to adverse remarks with regard to Kashmir in a UN report, especially since UN is all bark and no bite, the undeniable fact is that when viewed along with other factors, the Kashmir mention is a setback.
The Kashmir situation is back to where it was in the '90s, or it seems headed in that direction. Unless the government wakes up and does some serious re-think of its Kashmir strategy, the losses will only mount – both men and material.
---
Compiled by Deeksha Bhardwaj, journalist at ThePrint.
Get the PrintEssential to make sense of the day's key developments