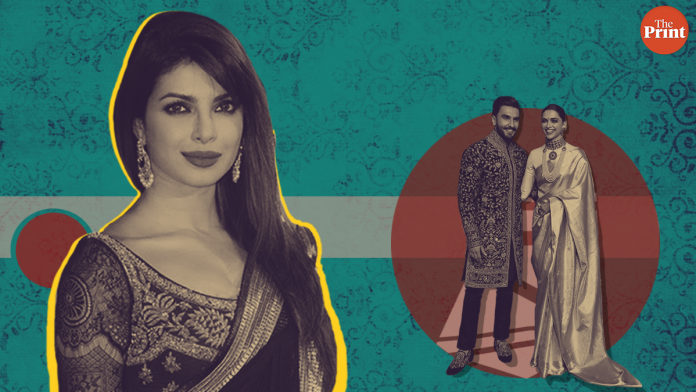 Text Size:
Actors Deepika Padukone and Ranveer Singh tied the knot in Lake Como in Italy earlier this month, followed by three lavish receptions in Bangalore and Mumbai. Priyanka Chopra and Nick Jonas also got married Saturday in the grand Umaid Bhawan palace in Rajasthan.
ThePrint asks: Should Bollywood stars like Deepika-Ranveer and Priyanka have had more austere weddings?

---
How a celebrity like Priyanka or Deepika gets married is their choice, but so is being responsible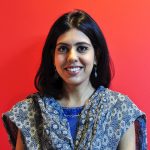 Sanya Dhingra
Principal correspondent
The last few months have been all about celebrity weddings in the Indian film industry. Sonam Kapoor and Anand Ahuja, Virat Kohli and Anushka Sharma, Deepika Padukone and Ranveer Singh, and finally Priyanka Chopra and Nick Jonas. For some sections of the Indian media, bringing every inconsequential detail of these weddings has been foremost priority. And for a generation whose ambitions and life goals are easily captured through hashtags on Instagram, these weddings — with an ostentatious display of wealth and trite symbols of marital status (sindoor, red bangles) — have been the stuff of aspiration.
Anushka and Deepika have done a big favour to women by not changing their names after getting married. Increasingly, young women who look up to them as role models will perhaps be less inclined to shed this fundamental aspect of their identity too. But what if they had chosen to have simple, austere weddings, spent sparingly on their clothes and jewellery, and not gone all the way to Italy just to get married? In a society like ours, which starts hyperventilating about saving money for weddings from the day children are born, wouldn't that have been an important, responsible statement these celebrities could have chosen to make? Of course, how anyone chooses to celebrate their weddings is their choice. But so is being responsible a choice — a choice they did not make.
---
If someone wants an opulent wedding, DeepVeer choosing a court registry wouldn't change their mind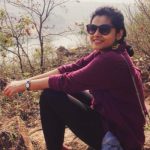 Manasa Mohan
Senior assistant editor
An average Indian dreams and plans for a spectacle of an event when it comes to their wedding. So, why should celebrities be any different? Celebrities are often the subject of prying eyes. Their lives revolve around all things designer. And it's a vicious cycle — one that we religiously feed into. Add this to the mix of larger-than-life expectations that come with a wedding.
While weddings are an inherently a personal choice – from choosing one's life-partner to the cutlery laid out with the buffet — societal norms have a big role to play in the event. But couples these days are increasingly taking the initiative to do things their own way.
Deepika Padukone and Ranveer Singh escaped to Italy for their wedding celebrations away from fans and paparazzi. Much like how Virat Kohli and Anushka Sharma did last year. Both couples went the extra mile by keeping news of the wedding itself under tight wraps until the last minute.
Priyanka Chopra, who has been building her career in the US for the past few years, brought the festivities home. She picked a palace as the venue for her nuptials with pop singer Nick Jonas. Hey, if you've got the (piggy) chops, why not!
Some might argue celebrities are setting an unachievable precedent by spending over the top, but austerity is best achieved with self-imposition. Someone who wishes to have an opulent or over-the-top or an outright circus of a wedding won't change their mind if Deepika chose a simple court wedding or if Priyanka had hers in a barn. The real lesson to take away from all this is to spend within one's means.
---
Opulent celebrity weddings strengthen the illusion that 'wedding is the best moment in a woman's life'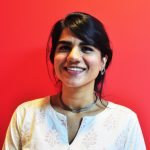 Nandita Singh
Journalist
Bollywood stars 'should' be doing a lot of things — whether it's taking a stand on issues that impact their considerably large fan-base, or having the courage to speak out against injustices in their own industry — and people have been trying to hold their demigods accountable to their fame for decades. In terms of weddings, however, the debate lies at the point at which we transition from the private to the public realm — do we view marriage as a personal moment between two people or as a larger institutional, and therefore, societal concept? Also, are film stars allowed anything personal at all?
The truth is, weddings have been sold to little girls as the 'best moment of their lives' for generations now. It is what we are born for — marriage and babies. In a country fighting extreme poverty and inequality, a considerable demographic that can't afford basic amenities still take loans for their daughter's weddings. Debt crumbles families, and the expensive industry built around the grand occasion often stands on a bedrock of dowry and financial intimidation.
DeepVeer's never-ending sanskari photo-ops have disappointed me — it's the illusionary spectacle of the 'good wife'. The Nandi-puja doing, sindoor wearing bahu who can afford a wedding in Italy, but will get a Hindu script embroidered on her red dupatta. For many girls in the country, this confirms that maybe their parents were right — maybe a DeepVeer-style wedding is all they need to be happy, forget what it costs their finances and freedom.
---
To want superstars like Deepika-Ranveer, Anushka-Virat and Priyanka-Nick to have an austere wedding is a sin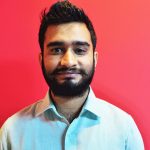 Nikhil Rampal
Journalist
With Virushka, Deepveer and Nickiyanka, fairytale weddings don't feel like a dream anymore. They are lavish, expensive, exclusive and at the end of the day, fabulous. To want these superstars to get married in a court or have an austere wedding is a cardinal sin.
From their dress designer to the location of the fort, everything grabs headlines. Their marriages will grab headlines even if they have austere weddings, but it will lose the masala.
When an average desi Indian thinks about marriage, they want to spend huge money, then why ask celebrities to have a dal-chaawal wedding?
Everybody has a right to enjoy as per to their means and will. Marriage is also an economic exercise. From clothes to jewellery, from food to resort, marriages pay for a lot of jobs. With bigger earnings and bigger spendings, chances are that the marriages employed a lot of people. An austere marriage may get elitist praise, but not much else.
To say that celebrities come with a baggage of responsibility to set examples for society is an attack on the freedom of choice that they have. For the mad-over-marriage janata of this country, the only way to make weddings austere is by introducing demonetisation during the great Indian wedding season. But that has already happened and didn't change much.
---
Organising an extravagant wedding does not always promise a good married life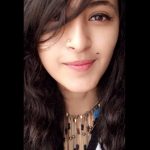 Sahiba Ahluwalia
Manager, P.R. & events

I strongly believe that austerity is the need of the hour.
A lavish wedding is a ceremony that every girl dreams of but when public figures like Deepika and Priyanka prepare ways to make their nuptials phenomenal — basically to be remembered — is when we lose the real sanctity behind the event. In India, where marriage is also associated with dowry, bribes and economic pressures on the woman, celebrities must be responsible and take decisions sensitively.
Choosing a simpler yet classy wedding is more ethical than a big, fat wedding. Organising an extravagant function does not always promise a good married life. When celebrities, who are watched and followed by millions, throw such a wedding, it becomes an aspiration for many.
Any practice that pushes us far away from the real meaning of life and relationships is nothing but a sheer wastage of time, money and effort. Keeping it simple is what will take you forward.
But Deepika and Priyanka, who could have been role models of humility and simplicity, chose the complete opposite of it.
---
Check out My543, our comprehensive report card of all Lok Sabha MPs.