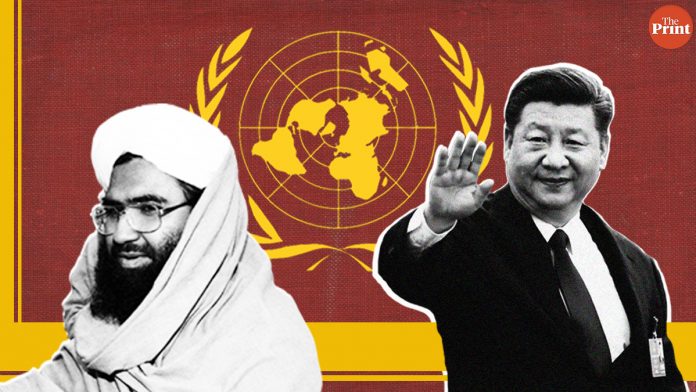 Text Size:
China put on hold for the fourth time a UN Security Council proposal to list Pakistan-based Jaish-e-Mohammed chief Masood Azhar as a global terrorist. India had mounted a diplomatic offensive pushing for the listing after the 14 February Pulwama terror attack. The US, UK and France had strongly backed India's move.
ThePrint asks: Masood Azhar at UN: Failed Indian diplomatic offensive or China's Pakistan support too deep?

---
China's technological penetration in India must be assessed after its Masood Azhar move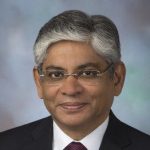 Arun Singh
Former Indian ambassador to the US
China placing a technical hold on the listing of Masood Azhar as a global terrorist by the UN Security Council clearly reveals that: (i) China wants to stand by Pakistan as it faces growing global concern on account of its continued support to terrorist groups; (ii) double standards continue in the approach to international terrorism as countries approach specific groups based on assessed threats to their own interests; (iii) Pakistan is unlikely to take sustained or meaningful action against Jaish-e-Mohammed despite some recent cosmetic steps against some of its leaders and facilities (iv) China and Pakistan want to deny India a specific gain after the damage caused in the 26 February counter-terror air strikes.
The challenge of Pakistan-sponsored terrorism against India will have to be met through sustained and multi- pronged action. Hafiz Saeed continues to roam free and remains active despite being listed.
Apart from the pressure on the ground, India needs to take the following steps: (i) sustained diplomatic effort highlighting threat from Pakistan-based terrorism to not just India; (ii) build financial pressure through FATF and IMF, drawing attention to threats to Pakistan's own long-term economic and social stability unless it ceases its involvement with terrorist groups.
China's effort at technological penetration in India, including Huawei's 5G, should be assessed in the light of its adversarial approach.
---
China's move shows Pakistan still protecting JeM while taking optical measures against it at home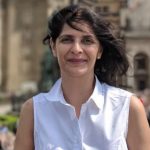 Gul Bukhari
Human rights defender based in Lahore
China's repeat blocking of the proposal to designate Pakistan-based Jaish-e-Mohammed chief Masood Azhar as a global terrorist by the UN Security Council will need to be seen from a number of angles.
It is neither simply a case of failure of India's diplomatic offensive, nor just of China's patronage of Pakistan being too deep. Whilst both are true, it is not a case of either-or. What's important here is to try and tease out why China voted the way it did. Clearly, China has nothing to lose by getting Azhar proscribed, per se. But given the CPEC projects, Pakistan's strategic importance to the whole OBOR project, and Pakistan's confused back and forth on CPEC after the PTI government took charge, most likely persuaded it to go along.
So, given that China has clearly made this move at Pakistan's behest, and not of its own volition begs the question as to why Pakistan got this sanction blocked, when on the other hand it has signalled visibly to the world that it is cracking down on the JeM, has seized its assets, arrested its leaders, and offered to talk to India about the matter?
China's blockage conveys a completely contradictory signal — that Pakistan is still protecting the JeM whilst taking optical measures against it at home, which can be undone/sidestepped quietly anytime; that Masood Azhar and his outfit still have a kind of value for Pakistan that it wants to protect; that Pakistan did not want the world to be able to put in place practical impediments that would be outside its control to undo.
---
China wouldn't internationally embarrass Pakistan even if it condemned Pulwama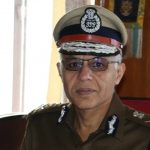 Avinash Mohananey
Former IB Officer
This was a foregone conclusion for anyone who has a basic understanding of human nature, leave aside diplomacy, and was not carried away by Indian media's hysteria. The less said the better of the Indian media these days.
The UN is nothing more than an elevated village panchayat, created when more than half of the world was under colonial rule. The powerful can ignore it or push it to ratify their actions ex post facto and the weak can just earnestly plead their cases to get justice.
In cold calculations, why would China internationally embarrass Pakistan even if it believed the Indian version of the involvement of Masood Azhar and Jaish-e-Mohammed (JeM) in the Pulwama attack? In geopolitical terms, China was unlikely to jeopardise its relationship with Pakistan and the goodwill it has built over the years in that country on this issue, which doesn't adversely affect it.
That means, as of now, Pakistan and Masood Azhar are off the hook. Earlier, Pakistan was also trying for the UN de-listing of Hafiz Saeed, but the request was rejected recently.
The only option left for India is to maintain relentless international pressure on Pakistan, so that the latter may have to think many times before making Masood Azhar and JeM operational again.
---
Also read: China's refusal to list Masood Azhar as a terrorist holds some lessons for Modi govt
---
When US has openly accused China of backing Pakistan, it's difficult to understand India's diffidence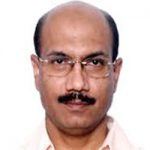 Sujit Datta
Senior Fellow & Cluster Leader, VIF
China's brazen action in preventing the UN 1267 Sanctions Committee to list Masood Azhar, the leader of the Jaish-e-Mohammed, as a global terrorist underlines the depth of its strategic ties with Pakistan.
But in doing so, China has dealt yet another blow to its claim of being a responsible rising power. Beijing has shown that it pursues its interests single-mindedly irrespective of their deeply disturbing regional and global consequences.
The vote clearly was an opportunity for Beijing to play a constructive role in ensuring that the trail of violence and the attacks perpetrated by Jaish and its mastermind Masood Azhar over the past two decades are accounted for. China instead chose to please the Pakistani military, which has been backing Masood Azhar, and protect its strategic and CPEC related interests.
Chinese foreign minister Wang Yi's offer to mediate between India and Pakistan, therefore, appears to be a statement from a government that lacks the credibility and neutrality needed for playing a peacemaker.
China's action will have consequences. It has significantly undermined the so-called Wuhan spirit and India will now invariably seek stronger security partnership with the US and the Quad in order to cope with the emerging challenges. China's UNSC move will also keep the Jaish alive as a threat to regional peace.
India would also need to reconfigure its diplomatic and security strategy and its global partnerships. It is, therefore, surprising that India did not name China as the clear spoiler in its immediate statement and just referred to it as 'a member placing the proposal on hold' even as the US accused China of backing Pakistan and protecting Azhar. It is difficult to understand New Delhi's diffidence. The lessons are clear and this is no time to be coy.
---
China has always taken a responsible and principled stand on issues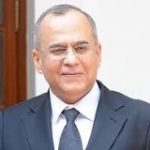 Salman Bashir
Former foreign secretary of Pakistan, and former high commissioner of Pakistan to India
China always takes a responsible and principled position on issues. A call to seek solution through discussions, including on the Kashmir issue, is a fair and constructive way to proceed.
India's inability to proscribe Masood Azhar under the 1267 Sanctions Committee should not be considered a diplomatic defeat, but a call to address underlying issues.
It is precisely this aspect that New Delhi has avoided for far too long at a considerable cost.
As far as Pakistan is concerned, it should be worth its while to offer to cooperate constructively with India and the UN or the wider international community to address all instances of ongoing violence in Kashmir, including Pulwama.
India's proclivity for one-upmanship in diplomatic or military conduct is obviously shortsighted and caters only to its domestic political audience. India's external patrons should advice it to accept Prime Minister Imran Khan's offer of direct talks on terror.
It is not wise to play politics with the serious issue of terrorism. Pakistan is ready to cooperate with India and the international community in this regard.
---
Even if Azhar were to be listed as a global terrorist, the impact would be zero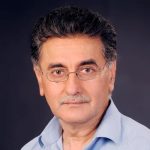 Ajai Sahni
Executive director, Institute for Conflict Management
China had made its intentions abundantly clear in statements over the last few days, challenging credulity by demanding that a 'responsible' process should be followed before Masood Azhar is designated a 'global terrorist'.
The sheer weight of evidence, including open declarations, calls to jihad, and claims to numerous terrorist attacks, and the fact that Azhar heads the Jaish-e-Mohammed, already on the UN list of designated terrorist groups, demonstrates how completely irrelevant evidence is in the international discourse. The UN is a political body, and its various deliberations and decisions are dictated by the divergent political interests of constituent states, with overwhelming weight given to those with veto powers.
In any event, it is not clear why there should be such a hullabaloo about Azhar's designation. The Jaish is already on the list, and this has made no difference to its operations. The Lashkar-e-Taiba and separately its leader, Hafiz Saeed, have been on the list since 2008, and it has made no difference to their operations. Even if Azhar were to be designated a global terrorist, the impact would be zero. The 'victory' India is seeking here is symbolic, vacuous.
China clearly intends to give as much cover to Pakistani mischief against India as possible, and for as long as possible. Indian diplomacy cannot counter the strategic imperatives that underpin this relationship. Flash-in-the-pan responses, including both purported diplomatic triumphs and retaliatory strikes across the Line of Control/International Border may give the ruling dispensation something to boast about, but they do not compensate for the abject failure to develop strategic options to deal with the sustained China-Pakistan alliance against India.
---
By Fatima Khan, journalist at ThePrint.
Check out My543, our comprehensive report card of all Lok Sabha MPs.