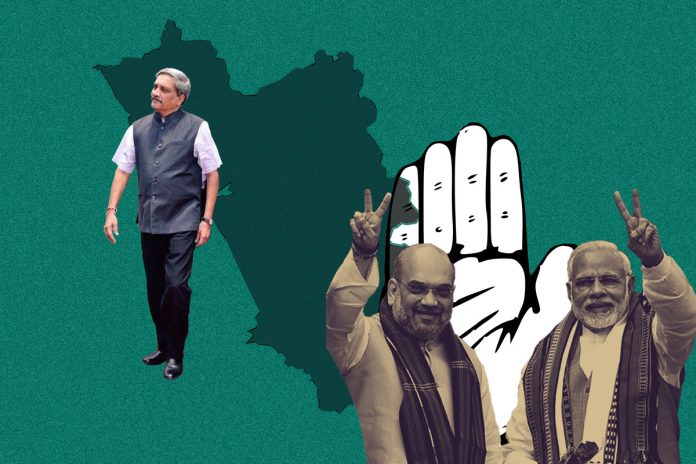 Text Size:
Goa chief minister Manohar Parrikar, who holds the BJP-led coalition together, is battling pancreatic cancer and has been in and out of Goa for medical treatment since February. As BJP's allies get restless, the Congress party, which is the single-largest party in the assembly, has told the governor it can prove majority in the house.
ThePrint asks: Is BJP's dithering over Manohar Parrikar's successor making Congress aggressive in Goa?

---

Most practical solution is to appoint a deputy-CM till Parrikar recovers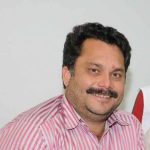 Nilesh Cabral
BJP MLA
Why are we talking about a successor right now? A successor is appointed when someone dies. I understand that CM Parrikar is not well, but he is recuperating. He has given his life and soul to the BJP and we are hopeful that he will come back healthy.
The Congress is not getting any political opportunity. It is simply posturing. The Congress has gone to the governor saying that the party will prove its majority in the house, but who are their supporters? Who is their leader? The party has not indicated that at all.
The most practical solution for the current situation is to appoint a deputy chief minister to take temporary charge of Parrikar's portfolios till he recovers. I understand that the BJP's allies, the Maharashtrawadi Gomantak Party (MGP) and Goa Forward Party (GFP) will not be agreeable to leaders from either party taking charge, even on a temporary basis, so the BJP should look within and appoint someone from our own party.
This should be agreeable to all allies as they have always claimed that they are a part of this government because it is under Parrikar's leadership, and technically, he is still our CM today. We are not changing that. The party leadership should make our allies understand this. Our allies are responsible leaders and are accountable to the people.
God forbid, but if at all Parrikar does not recover, then we can come to the table and discuss the next strategy. We can talk about a successor then.
---
BJP wouldn't talk of Congress numbers if they weren't so shaky themselves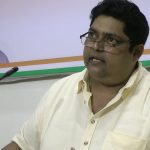 Alex Reginald
Congress MLA
By delaying the resignation of Manohar Parrikar, the BJP's so-called 'zero tolerance to corruption' and 'good governance' agenda has gone for a mighty big toss. They are not only allowing the Congress to play aggressive politics, but they are also allowing the people of Goa to go aggressively against them. The pulse of the people is that the government should go, and come what may, the BJP-led government is on its way out.
Congress' policy is very simple. The Congress is not here to de-stabilise or de-establish a government. We are here to give people good governance. Whatever changes in the government, if at all they happen, are going to deliver good governance in Goa.
The BJP-led government has put not only the common man in a quandary, it has also put the administration and the whole state at stake. There is no talk of governance. The only thing being discussed is when this government will go. Meanwhile, the bankruptcy of the BJP is so high that it is playing with Manohar Parrikar's life. Ever since he fell ill, there has not been a single health bulletin about Manohar Parrikar. In the absence of this, people in Goa are speculating and sharing whatever they want to about him. I can understand that his family's sentiments should be respected, but this is not an acceptable way of governance and politics. I can give it to you in writing that the Congress will never do this.
As of now, the governor has said she will respond to our request of allowing us to prove our majority in the house in three to four days. The BJP leaders keep saying that the Congress does not have the numbers. But if their government was safe in the first place, the question of Congress' numbers would have never come up. It shows that their government is shaky.
---
Many policy issues in Goa where CM's intervention is required are suffering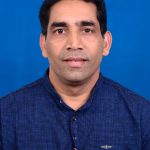 Govind Gaude
Independent MLA and minister in Goa cabinet
To be frank, this whole situation has had a massive impact on Goa's administration. No one can deny that. We have to look at the situation from the perspective of a commoner. The delivery of basic infrastructure services such as roads, water and power has taken a hit. Goa's power minister is also unwell and the portfolio was brought under CM Parrikar's purview. Now, Parrikar himself is not here.
The ban on mining in Goa is a very sensitive issue and we have still not been able to find a solution to it. There is no speedy governance and a lot of policy issues where the CM's intervention is required are not moving forward.
But, I don't think that the BJP is creating any political instability by not taking a quick decision on Parrikar's successor. The decision will have to be taken after taking the CM into confidence. Considering he is bedridden in a hospital right now, the BJP leadership might be finding it difficult to go discuss Goa's political situation with him and decide on whether to name a successor or to retain Parrikar's leadership.
The Congress is not getting any political opportunity. They don't have the numbers to form the government. Their leaders say they do, but when will they be able to show these numbers? When the governor gives them an opportunity. And the governor will give the Congress an opportunity only if the current government becomes unstable.
---
Current crisis in Goa is result of party politics being driven by personality cult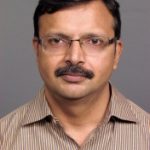 Rahul Tripathi
Professor and head, department of political science, Goa University
As the history of the Congress tells us, they have not been too proactive in clinching the opportunity as they themselves lack clarity on who the party will nominate as the chief minister if given a chance to form the government. So, they would rather posture for government formation without making a serious bid for it. In this process, they would give the BJP sufficient time to try all permutations and combinations.
There is no lack of political talent in Goa. There are indeed some politicians across the political spectrum who have acumen and talent, but this talent does not necessarily go with the ethics and ideals in politics. Politics operates less on party ideology and more on opportunistic calculations, so each side would be wary of a mere two or three MLAs shifting their loyalties.
The current crisis is a manifestation of what happens when party politics gets driven by a personality cult. The BJP in Goa never groomed itself as a party that nurtured a second-rung leadership and was identified only with the charisma and persona of Parrikar.
On the road ahead, in my view, the BJP top brass may opt for an acceptable face from within the party as a short-term arrangement and then perhaps wait for the outcome of the 2019 general elections to test if at all it can begin afresh in Goa.
---
BJP's eventual fall in Goa seems imminent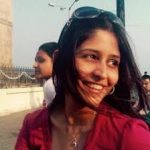 Manasi Phadke
Associate editor, ThePrint
Even when the BJP cobbled together an alliance of various parties and independents to stake a claim on the Goa government in 2017, it perhaps knew that the next five years were going to be a tightrope walk. With CM Manohar Parrikar's illness, the balancing act has gotten tougher in just its second year. While the BJP may be able to keep its Goa government hanging in balance for now, its eventual fall seems imminent.
Ministers from BJP's main allies—the Goa Forward Party's Vijai Sardesai and the Maharashtrawadi Gomantak Party's Sudin Dhavalikar—have tall political ambitions for themselves. However, with Parrikar, the only undisputed leader of the coalition, being critically unwell, these parties may defer a drastic step taking a humanitarian approach as long as their political ambitions are being accommodated. The BJP can do that by giving these ministers temporary charge of some of Parrikar's portfolios and a major say in any caretaker arrangement that it puts in place.
But with Parrikar battling pancreatic cancer and unlikely to return to Goa in the pink of health any time soon, a temporary arrangement too may not last very long. Moreover, dragging the government along in this manner, just to hold on to power in the state, cuts a sorry figure for the party with its voters. At some point, allegations that the BJP is allowing Goa's governance to decay and exploiting its own leader (Parrikar) at the cost of his health are going to get too loud to ignore.
The Congress may not necessarily benefit from the BJP's quandary in Goa. The Congress pretty much has the same organisational problems that the BJP does in the state. It does not have the numbers to form the government on its own strength. It also lacks a strong-enough leader like Parrikar that will be accepted by not only those within the party, but also by its allies.
Since February, the Congress has approached Goa Governor Mridula Sinha on four occasions trying to stake a claim on the government. However, despite the BJP-led government's vulnerable situation, it has not been able to take a more concrete step to seize the political opportunity.
---
By Manasi Phadke, associate editor at ThePrint.
Read Global Pulse for a sampler of the big international stories, and why they matter.