In his Independence Day speech, PM Narendra Modi said India needs to control its population. He asked people to think and act like 'small families' that 'express their patriotism' by following this policy. Modi said 'population explosion' will cause many problems for India's future generation. 
ThePrint asks: Does Modi's population control call signal India unable to leverage demographic dividend?
---
Modi's call for population control is to ensure per capita incomes rise faster than total income
Manish Sabharwal
Chairman, TeamLease Services
Prime Minister Narendra Modi's call to the citizens to control India's population is consistent with the view that India has many problems to which there is no single solution. India's social, political and economic problems are interrelated. So, our policy thinking must shift from classical physics (discrete systems) to quantum physics (everything is interrelated). Growth and wealth divided among smaller groups will help reduce poverty faster.
The policy-related question has always been how to make population control a democratic, personal choice. Premature and forcible population control measures will only lead to a China-like situation. Its erstwhile decades-old one-child policy has had a debilitating impact on the country's demography, stoking fears about how its population will grow old before becoming rich.
It was India's democratic framework which ensured that population control through coercion during the Emergency failed, resulting in a balanced population pyramid where 65 per cent of our population is less than 35 years old today.
A demographic dividend depends on completing the last mile of India's ongoing revamp of its 3Es (education, employment, and employability).
The last 25 years suggest that education and development automatically reduce population growth rates. But it's time to reinforce this trend by winning people's hearts and minds.
PM Modi's call for voluntary population control is another tool in the mission to have per capita incomes rise faster than total income.
---
Also read: Modi's Rs 100 lakh cr infra push for India that no longer settles for trains, wants to fly
---
Women in India don't have the agency or the access to plan their family
Poonam Muttreja
Executive Director, Population Foundation of India
Population is actually stabilising in India. The UN projection that India will surpass China to become the world's most populous country by 2022 has been revised to 2027 four months ago.
Women in India don't have the agency or the access to plan their family. What the Narendra Modi government must really ensure is that there is better access to contraceptives, especially spacing methods, for the young population. About three crore women could not access contraceptive for various reasons in 2015-16, as per National Family Health Survey (NFHS 4). Moreover, 1.56 crore women underwent abortion in 2015, as per a Lancet study.
The government also needs to step up investment in family planning programmes. A large adolescent population (one in every five people) aged 10-19 years will soon enter the reproductive age. But India spends only 4 per cent of its National Health Mission budget on family planning, of which 1.5 per cent is on spacing, as per an analysis of state programme implementation plans by Population Foundation of India and Accountability Initiative.
Recently, a private member's bill in Parliament suggested using coercive measures to discourage people from having more than two children. But there is no evidence that coercive policies work. Twenty-four states & Union Territories in the country have already achieved the replacement-level fertility of 2.1.
Fertility is declining for all religious and social groups in India with some regional variations due to level of education, development and economic growth (Census India). I welcome the fact that the PM is taking note of it, but fertility rates will decline further only when the government takes the necessary steps to increase investment in family planning.
---
PM Modi's remark shows a misunderstanding of the impact of a changing demography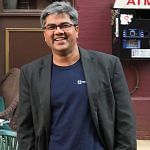 Amir Ullah Khan
Development Economist
'Don't panic!' This was Swedish academic and physician Hans Rosling's message for those obsessing over population growth in his eponymous TV programme. Rosling was easily one of our finest statisticians working on public health.
His simple message for the doomsday pundits was that all fears about overpopulation are driven by an outdated mindset that there exists a dichotomy between the privileged majorities who are healthy, rich, educated with small families and the "rest" who are sick, poor, uneducated with big families. According to our political leadership in India today, the "rest" comprises Muslims and people from the 'lower castes'.
The minority community has been stereotyped and often held responsible for dragging the country down through 'illiteracy, poor health and large families'. The truth is far from this distortion. Growth in the population rate of Muslims is actually falling faster than that of the Hindus.
In the broader context, Prime Minister Narendra Modi's statement on population control suggests a misunderstanding of the manner in which changes to demographic trends play out in developing countries that are making progress on the income, health and education fronts.
The increase in India's youth population should be leveraged to invest in industry-level skill training and utilised to expand our manufacturing sector, something which China is struggling with. Sadly, we will ignore this opportunity and continue to focus on the negatives instead of redirecting our energy on skilling and employment generation. Instead of using our large working population efficiently, we are returning to an era where a 5- member family is considered evil and blamed for a failing economy.
---
Also read: On World Population Day, a look at how we became 7.7 billion people & where India stands
---
Modi's call is surprising because India's fertility rate has fallen sharply and due to better facilities

Amitabh Kundu
Distinguished Fellow, Research & Information System for Developing Countries
The Narendra Modi government's emphasis on family planning is surprising. India's total fertility rate has declined sharply — from 2.7 in 2005-06 to 2.2 in 2015-16, according to National Family Health Survey, which also reported that many states are on the verge of achieving population stabilisation.
This decline in fertility rate came because of improved access to drinking water, sanitation and health facilities, besides institutional delivery and increase in women literacy with fewer women aged between 20-24 years reporting becoming mothers before 18. This suggests that development is the best contraceptive and it shouldn't be treated as a mere slogan.
On the contrary, the coverage of households by family planning methods has witnessed a decline or remained stable, which shows there are problems in having vigorous family planning programmes or focussing on target districts.
Besides, there has been a decline in the sex ratio at birth (SRB) during 2015-17 compared to the previous three-year average. This is due to the pressure to limit the family size, causing a rise in termination of female foetuses.
Punjab and Haryana registering low SRB in rural areas means families have gone for sex-selective abortions to neighbouring towns. Now, Uttar Pradesh and Madhya Pradesh too have fallen into this category which is alarming. The government must consider all the implications of adopting aggressive family planning measures — either legal or administrative.
---
All efforts to control population will require people's consent and support
Mala Kapur Shankardass
Sociologist, Gerontologist and Health Social Scientist
The Narendra Modi government needs to make provisions for India's both young and old population. It must ensure that facilities for education, healthcare, employment and better infrastructure are available to people. It is important to understand that unless these are provided, we cannot achieve much with our population control efforts.
Moreover, one needs to realise that population control is not something that can be achieved without people's consent and support. Any measure like forced sterilisation will only have a negative impact. There should be campaigns to raise awareness and convince people that small and compact families are better for people's well-being and growth.
Population control measures must also ensure that women rights are guaranteed, that their needs are protected, and that they are not forced to not have a child. Both men and women's health needs to be prioritised.
The discussion shouldn't stop at families having many children. The real question is whether the existing welfare mechanisms can ensure social, economic, and individual development of all families regardless of their size.
Population control has to be seen as a welfare measure whose dividends will come in due course. The government cannot think of dividends and then plan to implement population control measures. A holistic approach is required to bring about the desired results. We cannot afford to focus on only one aspect of this issue.
---
By Taran Deol and Revathi Krishnan