Home
Tags
US Supreme Court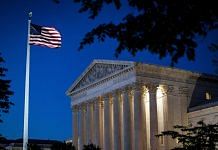 Ginsburg's death Friday gives the president and his Republican allies an opening to leave a transformational mark on a court already shaped by two Trump appointments.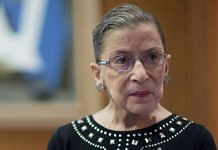 The news has raised questions about the top court's future as the already conservative court could turn further to the right if Trump appoints a successor to 87-year-old Ginsburg.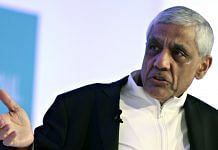 A US court ruled that prior owners' willingness to let beach goers use the road didn't amount to public dedication because they collected parking fees.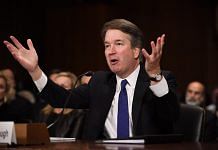 The new allegations were reported in a New York Times article that published an excerpt from an upcoming book 'The Education of Brett Kavanaugh: An Investigation'.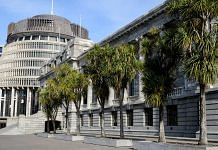 New Zealand treasury secretary says its systems faced over 2,000 hacking attempts since Sunday, doesn't blame Opposition for it.
In a live hearing before the US Senate Judiciary Committee, Professor Christine Blasey Ford accused Donald Trump's nominee for the US Supreme Court, Brett Kavanaugh, of sexually assaulting her 36 years ago. ThePrint asks: Live questioning of Brett Kavanaugh: Destroying reputation or healing for survivors? Kavanaugh questioning shows how the American system is robust and transparent Maneesh Chhibber Editor, Investigations and special initiatives  Donald Trump's nominee for US Supreme Court Brett Kavanaugh was publicly questioned – or grilled – by the US Senate's Judiciary Committee and was streamed live. While Kavanaugh's unprecedented hearings have attracted a lot of attention and controversy, appointments of associate justices to the US Supreme Court have always been sharply divided on political lines. The last judge to be appointed – justice Neil Gorsuch, a Trump appointee – was also questioned rigorously as were justice Sonia Sotomayor and Elana Kagan. But that is the beauty of the US system. The entire life...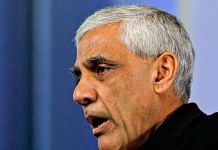 A state judge last year ordered Khosla to unblock public access to Martins Beach which the latter did right after buying an 89-acre property in 2008.