Home
Tags
National Conference
Topic: National Conference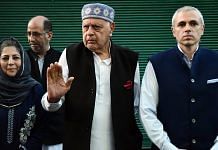 The Centre and the UT administration are preparing to hold the maiden DDC polls in J&K. Regional parties will have to decide their stand amid a dilemma over Article 370.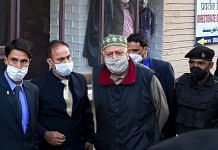 Abdullah was visiting the ED office for the second time in 3 days. According to ED officials, he was asked about the procedures & decisions taken when he was the JKCA president.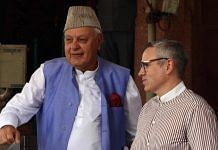 NC spokesperson Imran Nabi Dar said Abdullah being treated like this is proof that BJP is completely comfortable with being seen as a bully by the nation.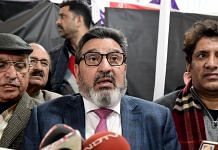 In an interview to ThePrint, Apni Party chief Altaf Bukhari says J&K parties knew about Article 370 decision beforehand. He says Gupkar Declaration is local parties' means to grab power.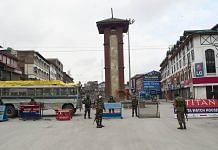 In a statement, NC, PDP, Congress, CPI(M), among others, said they're 'wholly bound' by the Gupkar Declaration, which was issued last August before Modi govt's Article 370 move.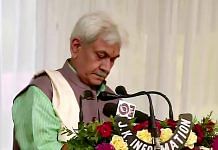 J&K BJP leaders have sought time from new L-G Manoj Sinha so that they can meet him and apprise him of all these issues.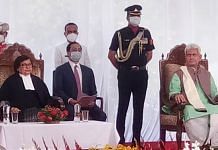 Anantnag MP Justice Masoodi said ceremony was 'insignificant', while his Baramulla counterpart Akbar Lone said NC didn't accept decisions of 5 August 2019.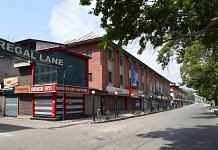 The Congress & NC took part in an 'all-party meeting', to which they said BJP was invited but didn't attend. They didn't demand restoration of Article 370.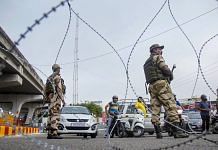 Regional parties, including NC & PDP, have called administration's move to notify areas for construction of armed forces facilities an attempt to turn J&K into a 'military establishment'.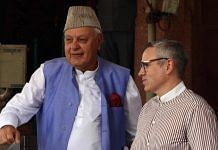 The writ petitions filed under Article 226 notes that the leaders have been held in 'brazen violation' of the constitutional guarantee of right to liberty.