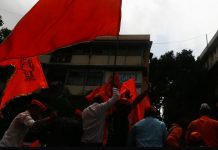 Rod-Marathas are descendants of Maratha soldiers who fought the Third Battle of Panipat & Congress, BJP, BSP in Haryana woo them as a special votebank.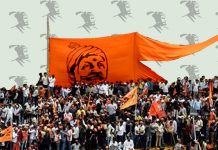 Devendra Fadnavis has indicated that his government will implement the long-pending demand for a quota by the Marathas.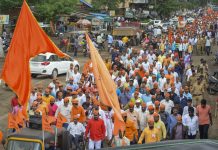 Protesters torched vehicles, vandalised buses, blocked highways, in parts of Maharashtra a day after youth killed self by jumping into Godavari.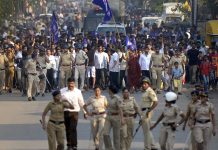 Police in Pune have accused the activists of having Maoist links. They had earlier booked a duo with Hindutva affiliations. Pune: The Pune Police today arrested five people allegedly having close Maoist links, including prominent Dalit activist Sudhir Dhawale, from Mumbai, Nagpur and Delhi in connection with the Bhima Koregaon violence on January 1. According to sources in the Pune Police, Dhawale was arrested from his house in Mumbai, lawyer Surendra Gadling, activist Mahesh Raut and Shoma Sen were picked up from Nagpur and Rona Wilson was arrested from his flat in Munirka in Delhi in simultaneous raids this morning. Dhawale was one of the organisers of Elgar Parishad, organised to commemorate 200 years of the Koregaon Bhima battle on December 31 at Shaniwarwada. There Kabir Kala Manch activists had allegedly made provocative speeches leading to violence at Koregaon Bhima in the district, according to an FIR registered at Vishrambaug police station after...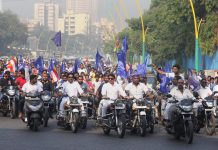 A combined resentment was waiting to explode, and the flashpoint was the anniversary celebration, which brought out all caste contradictions.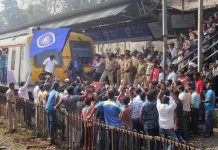 Dalit assertion is not making the upper castes anxious since it comes in the light of deepening of our democracy, which has been a gradual process.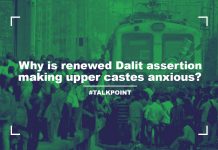 Whether it is Rohith Vemula, Una, or Saharanpur, upper caste mainstream media has beem taken aback by the pro-active resistance by dalits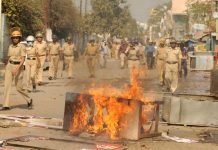 Today's conflict has little or nothing to do with the British, it's between the Brahmin Peshwas and Mahars. At present, the Chief Minister of Maharashtra is a Brahmin.