Home
Tags
Ladakh standoff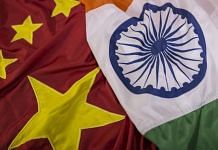 Arunachal Pradesh is an 'integral and inalienable' part of India, says the external affairs ministry, adding this has been clearly conveyed to the Chinese side on several occasions.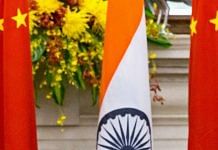 India and China don't want situation to worsen before next month's BRICS Summit, and are said to have softened their previous stances at the Monday meeting in Chushul.
R.K.S. Bhadauria says Army & IAF acted 'very swiftly' to Chinese aggression in Ladakh and that it won't be correct to say the military was 'surprised' by PLA's move.
The fresh round of talks between India and China comes at a time when the winter has already started to set in at Ladakh, where the nations are locked in a standoff.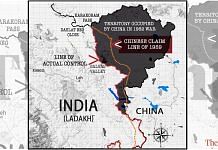 India has rejected China's statement on the 1959 claim line put forth by its then-premier Zhou Enlai. India hasn't recognised it since Nehru's time.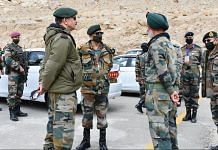 The Defence Acquisition Council Tuesday accorded approval for procurement of additional 72,400 SIG 716 rifles at an estimated cost of Rs 780 crore.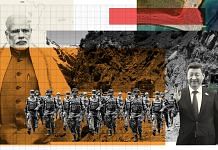 A selection of the best news reports, analysis and opinions published by ThePrint this week.
Patrolling in alternate weeks has been the established practice in the Northeast, and has worked well, barring the occasional face-off.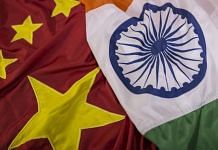 Army sources said the period until at least the first week of November, after which snow becomes a hurdle from an operational perspective, is crucial.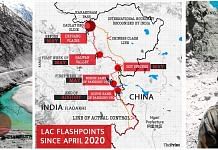 From Depsang Plains in the north to southern bank of Pangong Tso, Indian and Chinese armies have nearly come face to face at numerous locations in eastern Ladakh.