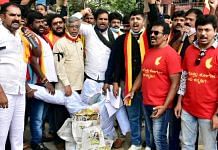 Former CM H.D. Kumaraswamy calls Hindi Diwas 'symbol of linguistic arrogance', while actors insist no language is superior to another in any way.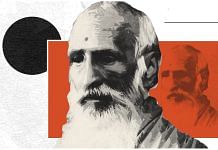 Alur Venkata Rao is called the face of 'Karnataka Ekikarana' movement, though many believe several others equally contributed towards unification of the state.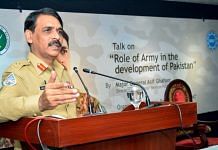 A selection of the best news reports, analysis and opinions published by ThePrint this week.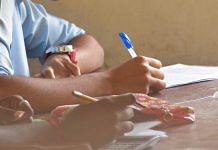 While Karnataka passed a law in 2015 requiring schools to teach Kannada as either 1st or 2nd language, govt issued order on 3 January directing schools to follow the law or face action.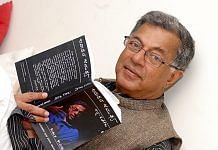 Acted in classics Manthan and Malgudi Days, Sahitya Akademi awardee Girish Karnad revisited historical figure in plays such as Tughlaq and Yayati from Mahabharata.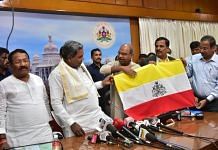 The Constitution is silent on states (apart from J&K) having their own flag, and in an election year, the Congress govt is planning to put the Centre in a quandary.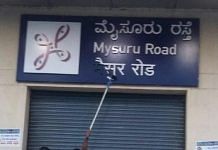 Even before the assertion of Kannada pride under Siddaramaiah, non-native speakers started learning the language. But imposition remains a thorny issue.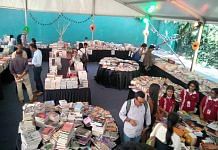 The Bangalore Literary Festival doesn't appear to have an organic literary agenda, it seems more like a publisher driven event.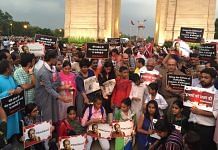 With Gauri Lankesh's murder the room for dialogue and debate is shrinking say Kannada rationalists and thinkers targeted in the past.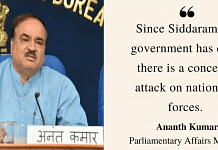 In an exclusive interview to Assistant Editor Pragya Kaushika, Union minister Ananth Kumar lashes out at Karnataka CM Siddaramaiah's demand for a state flag.