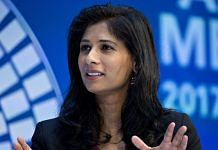 IMF's chief economist Gita Gopinath talks about how countries can handle the consequences to economies, environment, and health systems. Read the full interview here.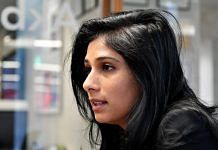 Speaking at the digital Off The Cuff, Gita Gopinath also said there was a lot of uncertainty around DGP forecasts, which are being revised based on ground realities. Read the full text here.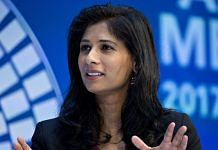 IMF Chief Economist Gita Gopinath says India is spending around 1% of its GDP to combat the economic impact of Covid-19, but emerging markets on average are spending 2.5%.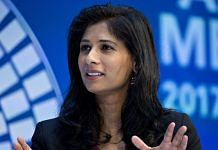 Once recovery has happened & we are past pandemic phase, advanced economies must undertake a broad-based stimulus, Gita Gopinath says.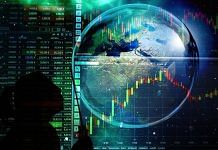 Economists say it's still too early to tell how bad the economic damage from COVID-19 will be, but it will be large. They suggest bringing on fiscal firepower.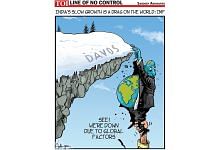 The best cartoons of the day, chosen by the editors at ThePrint.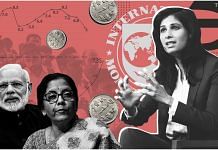 The IMF has pegged India's economic growth forecast to 4.8 per cent for 2019-2020, much less than its October 2019 projection of 6.1 per cent.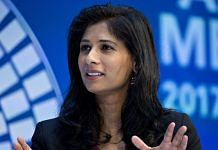 IMF chief economist Gita Gopinath cites decline in rural demand growth and an overall credit sluggishness for lowering of India forecasts.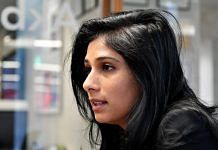 At FICCI event, Gita Gopinath says IMF is likely to revise India's growth forecast downwards in its January outlook.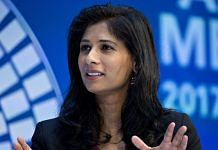 Economist Gita Gopinath said that the extent of India's economic slowdown had surprised many, including the IMF.