Home
Tags
Ram Mandir bhoomi pujan
Topic: Ram Mandir bhoomi pujan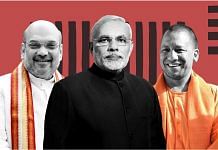 The anti-CAA movement didn't pose any political challenge to BJP. It's the hope it generated that was dangerous — the idea that ordinary people could believe in a better India.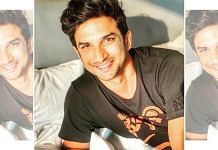 A quick take on what prime time TV news talked about.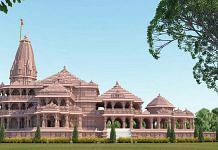 The Ram Mandir trust also said that iron will not be used in the construction of the temple and urged "Shri Rambhakts" to donate copper plates.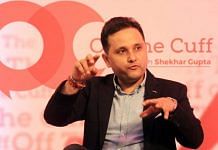 At the 100th edition of ThePrint Off the Cuff, author Amish Tripathi also talked about how secularism is a Western import and that Indian culture promotes pluralism.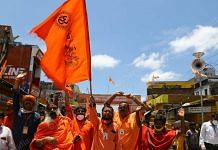 VHP's foundation day today. It plans to hold events at 20,000 places this week, highlighting its journey that culminated in Ram Mandir bhoomi pujan.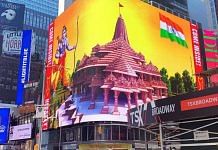 Swami Govind Dev Giri, treasurer of Ram Janmabhoomi Teertha Kshetra Trust says MIT-WPU is the only educational institution to have announced a donation so far.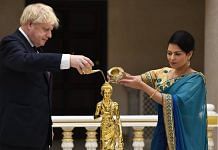 A photo of UK Prime Minister Boris Johnson performing a Hindu ritual along with Home Secretary Priti Patel surfaced Friday evening, claiming it was shot on 5 August.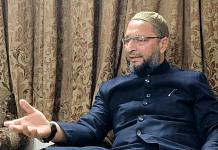 India's Muslims are fed up with the Congress. They now see a saffron claw in the Congress' hand.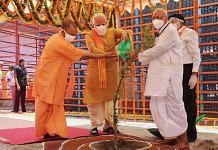 Ayodhya is the beginning of a new Hindu renaissance movement. India must channelise this energy to foster unity and work for economic resurgence.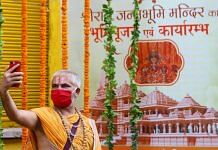 It is being said that the Ram Mandir will be more significant than the Vatican of Rome and the Mecca of Saudi Arabia. But will it change the status of Dalits and Shudras?