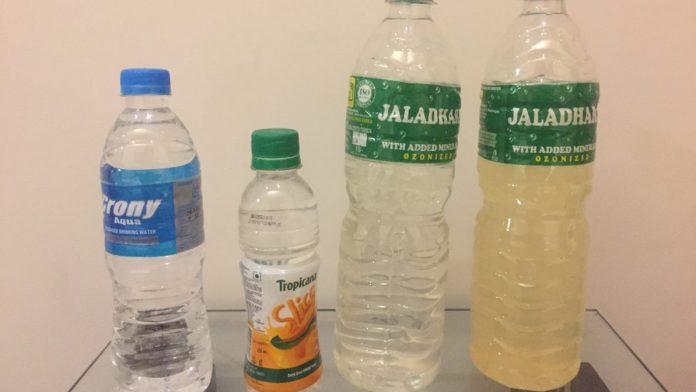 Text Size:
Kumarhat (Komarhat), South 24 Parganas: Water from Baruipur's hand-pumps is so dirty it tends to leave paan-coloured stains. Some residents gag the mouth of the pumps with cloth to "purify" the water, others filter it at home; many turn to bottled water.
But at Rs 20 for a 20-litre can and free home delivery, there are lingering doubts about the quality of local brands of bottled water.
"It costs Rs 1 a litre, you think it is gangajaal?" asks Mohsin Ghazi, 35, a businessman living near the Kumarhat Jama Masjid. "All they do is get rid of the colour."
The groundwater here is rich in dissolved iron. When exposed to moist air it oxidises and within minutes the water turns rusty.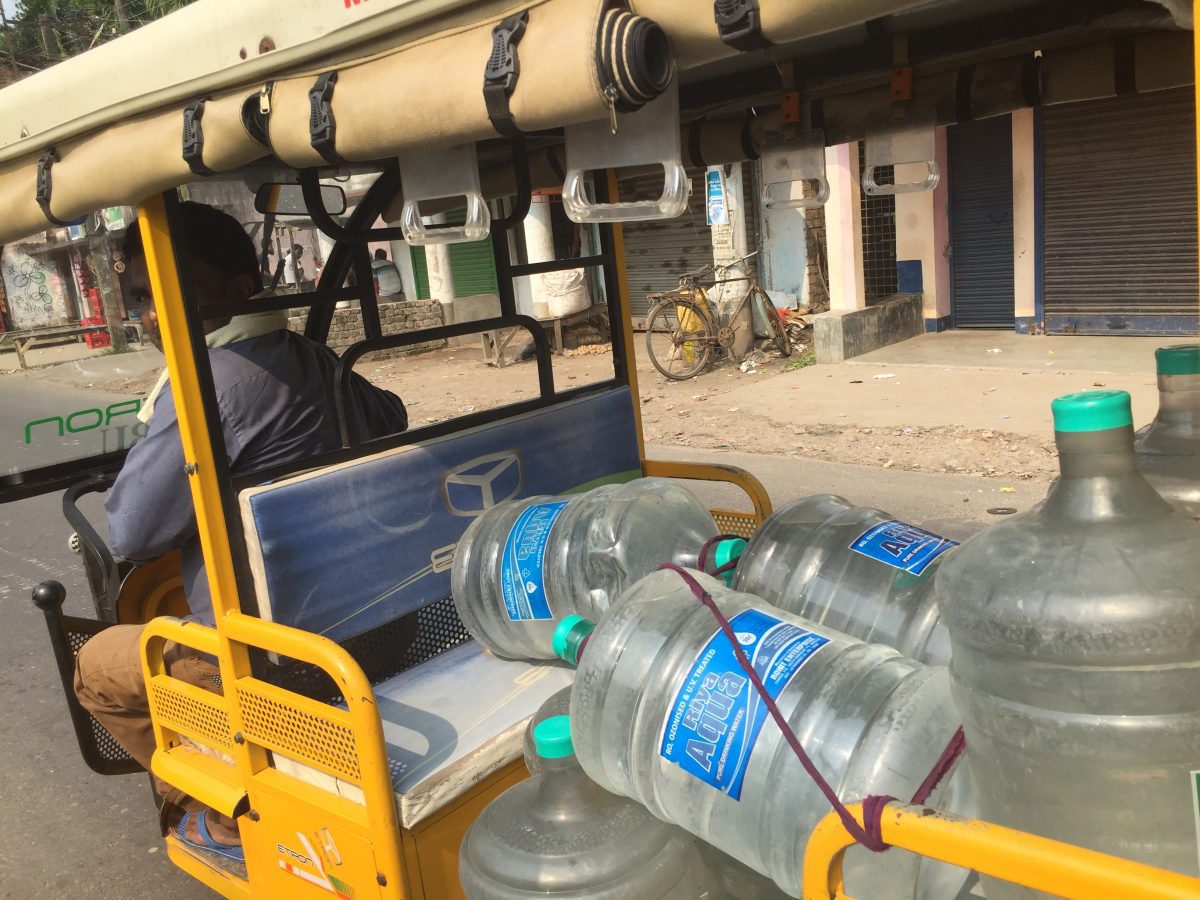 Ghazi is one of the few who can afford hand pumps in his own compound. He installed a new deep tubewell recently to get cleaner water but it also drew up discoloured water. "So much dirt is left behind, we don't want to drink even the filtered water," he says.
It might be wise not to. The filter is not designed to remove a more dangerous contaminant than iron — arsenic.
Almost 70 per cent of the districts in West Bengal report arsenic levels above the permissible limit of 10 µg/L. Arsenic poisoning was first reported in India from West Bengal in the early 1980s. In the 35 years since, the alarming extent of the contamination has become well-known but viable solutions remain elusive.
"More than 50 million people are at risk," says Abhijit Mukherjee, an expert on arsenic contamination at IIT Kharagpur. "Most polluted, pervasive areas include eastern Bihar, West Bengal and Assam."
It is also a problem people do not readily see. "Out of 100 tube-wells around here, at least 90 are contaminated with iron. About arsenic we cannot say," says Ghazi. "The government officials come and they say don't use this water, but nobody really listens to them."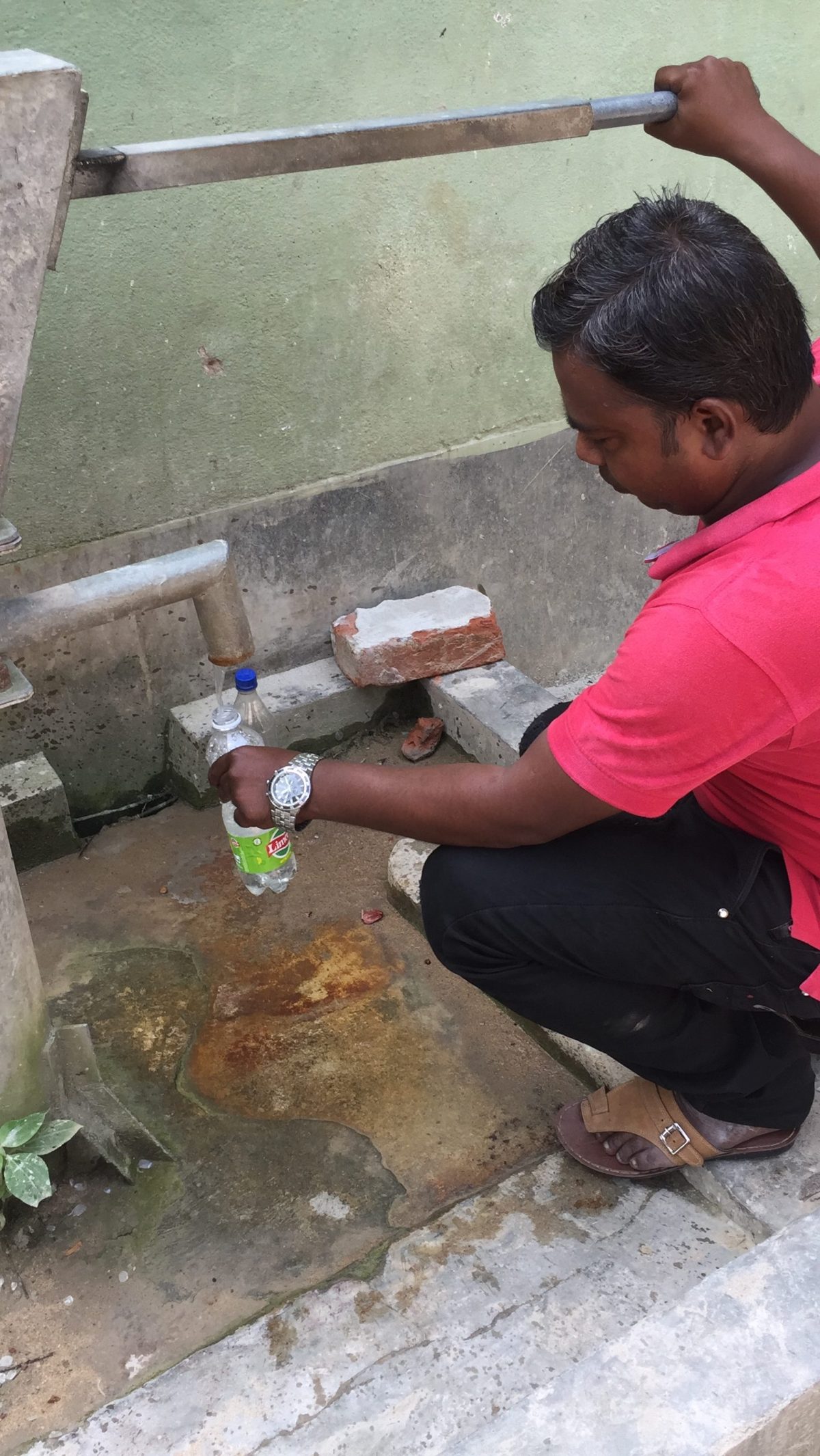 ---
Also read: This Kanpur village drinks neon green water & lives near a toxic waste dump as big as CP
---
The carcinogen also linked to Type 1 diabetes
Arsenic, a carcinogenic element, is linked to cancers of the skin, lung, liver, urinary tract, bladder and kidney, according to the World Health Organisation. It has also been linked to Type 1 diabetes and immunological disorders.
Miscarriages, stillbirths, preterm births, low birth weight and neonatal deaths are more prevalent among women from chronically-exposed populations. According to a 2018 study, women from West Bengal, Bihar and Uttar Pradesh in India, and Bangladesh, who were chronically exposed to high arsenic levels in drinking water, were six times more likely to suffer reproductive failure.
Arsenic can also enter the food chain and pose a risk even in uncontaminated areas. For example, rice grown in arsenic-affected areas is exported outside the region, carrying the contaminant along.
There are no indications that the root problem is going away; in fact, it might even be getting worse.
Arsenic found in groundwater in the Gangetic basin is of geologic origin. Mukherjee at IIT-Kharagpur is one of the lead scientists on a project called Far Ganga that is examining the sources of this arsenic pollution and forecasting how its extent might change in the coming decades.
"Our initial working hypothesis has been that the arsenic in groundwater is mostly from natural geologic sources that are getting aggravated by human activities," he said, citing groundwater pumping and poor land use.
Recognising that decontaminating water aquifers might not be an option in the near future, the government has instead focussed on providing alternatives to it.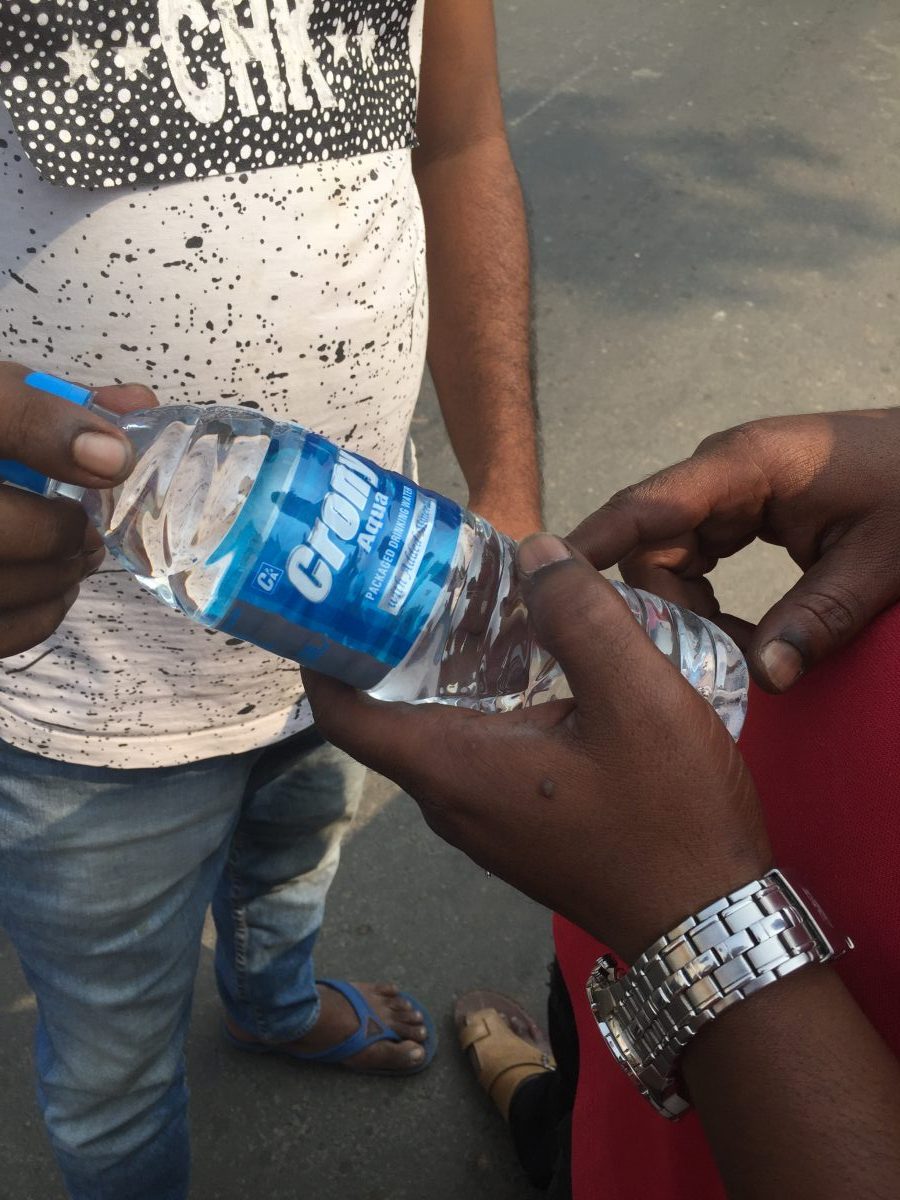 The National Water Quality Sub-Mission
On World Water Day (22 March), 2017, the National Water Quality Sub-Mission was launched under the aegis of the ministry of drinking water and sanitation to provide safe drinking water to 27,544 arsenic fluoride-affected rural habitations by 2021.
As of March 2019, however, less than half of the habitations have been covered. The ministry, though, maintains that "the programme is on track" to achieve its target before the 2021 deadline.
"Cost of surface water-based piped water supply schemes is very high and water has to be drawn from longer distance thus adding to cost further," the ministry said in an emailed response, adding that "identifying of safe and sustainable water source in the vicinity of quality-affected habitations" is a challenge.
The recognition of the extent of the problem though has not come easy. The Bureau of Indian Standards (BIS) makes a distinction between acceptable or desirable limits, and permissible or cause for rejection limits for contaminants. Only if a substance is present in quantities more than the permissible limits is the water considered contaminated.
For arsenic, till 2015, the permissible limit was five times the acceptable limit of 10 µg/L, the only toxic substance for which the permissible limit was higher than the desirable limit. Though the BIS standard itself is not legally enforceable, it does help define the magnitude of the problem.
In 2015, after years of dilly dallying, BIS made 10 µg/L the permissible limit as well. As a result, the number of habitations that reported arsenic contamination jumped from 1,800 that year to 14,143 in 2016. The figure grew to 18,258 in 2017.
---
Also read: Lead in PVC pipes is poisoning India's drinking water, but govt's done nothing in 2 years
---
'A patchy record'
The government's record on providing safe alternatives is patchy.
Under an earlier scheme, community water purification plants (CWWPs) were supposed to serve as a stop-gap arrangement because piped drinking water remained out of reach.
A 2018 CAG report found that 95 per cent of habitations where contamination was a problem were still without access to safe drinking water in 2017. The body noted that "non-utilisation of funds and slow progress of work defeated the very purpose of this short term measure to provide drinking water facility in quality affected habitations".
The fact that safe drinking water is a luxury for people in Baruipur is underscored by its perception as a status symbol.
"You do not serve dirty coloured water to your guests at a wedding," Ghazi, the businessman, said. "If you can, you buy local bottled water, an option most families choose, but if you really want to flaunt your wealth, buy everyone Bisleri, Kinley or Aquafina."
As growing populations and strained resources fuel fears of Day Zeros in major cities across the world, in pockets of rural India, contamination is a big contributor to scarcity.
"It is about time that we start to realise that the presence of contaminated groundwater multiplies the scarcity that is generated by water quantity reduction," Mukherjee said. "The volume of usable groundwater could drastically reduce because of the presence of groundwater contaminants such as arsenic."
For ThePrint's smart analysis of how the rest of the media is doing its job, no holds barred, go to PluggedIn