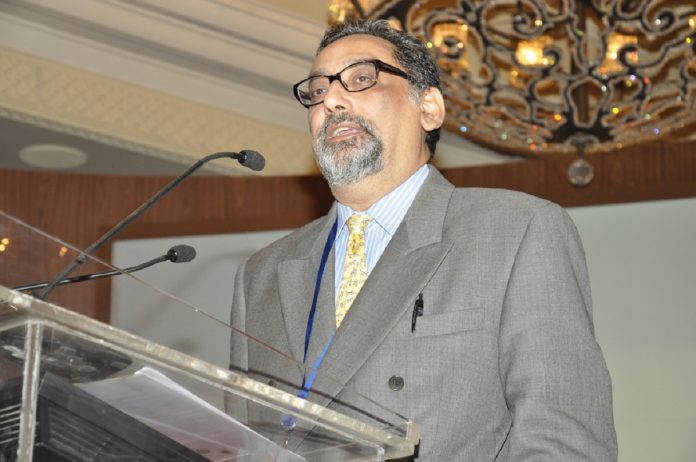 Text Size:
Drabu has been in the eye of a storm after his remark that Kashmir 'isn't a political issue', he was a close aide of CM Mehbooba's late father Mufti Sayeed.
New Delhi: Jammu and Kashmir CM Mehbooba Mufti has finally decided to drop finance minister Haseeb Drabu — a close aide of her late father Mufti Mohammad Sayeed — from her cabinet following his controversial remark that Kashmir is not a political issue.
The Mehbooba-led People's Democratic Party (PDP) Monday sent a letter to Raj Bhavan informing governor N. N. Vohra about the decision.
Drabu has been in the eye of a storm after his remark at a function in Delhi that Kashmir "isn't a political issue". The comment had earned him the ire of PDP, opposition, separatists as well trade bodies from J&K.
"The decision (to drop him) was taken by the chief minister on Monday. We had served a show-cause notice to Drabu Sunday to which he did not reply," a senior PDP minister told ThePrint.
"Our party's stand has always been that Kashmir is a political issue and needs a political solution," the minister added.
He said the party is awaiting a response from the governor now.
PDP insiders say it was Drabu who had convinced Mufti Sayeed to join hands with the BJP while many leaders considered it "political suicide" to enter into an alliance with an ideologically opposite group like BJP.
After Mufti Sayeed passed away, there were reports of cracks within the party. While Mehbooba was toying with the idea of forming government with BJP, a few PDP leaders were reportedly planning to cross over to BJP.
"There were different power centres within the party. Drabu was one of them," said a source.
"Mehbooba and Drabu had been at loggerheads on different issues," the source added. Lately, he was considered closer to the alliance partner BJP than the PDP.
However, the senior minister who confirmed the development said Drabu continues to be a part of PDP.
"He is a trusted member and senior leader who is still a part of the party," he said.
"But he violated the basic tenants of the party…we cannot confirm who the next finance minister would be at the moment as we await the response from the governor," the minister added.
The PDP Sunday had asked Drabu to explain his position. PDP vice-president Sartaj Madni had also asked him to retract the statement immediately.
Check out My543, our comprehensive report card of all Lok Sabha MPs.