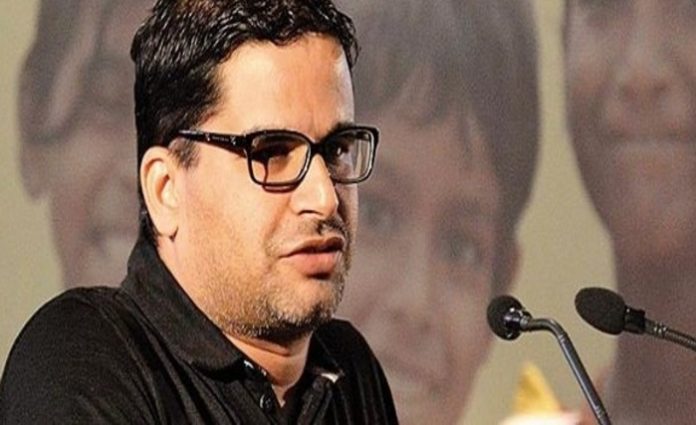 Text Size:
Poll strategist Prashant Kishor is handling Jagan Mohan Reddy's campaign
Barely six months after he joined the Janata Dal (United), poll strategist Prashant Kishor is back to helping YSR Congress Party (YSRCP) in Andhra Pradesh. He has spent a lot of time in the past month overseeing party chief Jagan Mohan Reddy's poll campaign and his communications strategy, according to members of the Indian Political Action Committee (IPAC) in Hyderabad, which Kishor mentors.
Although he had joined the JD(U) with a lot of fanfare last September and was projected as No. 2 after Nitish Kumar in the party, he developed differences with senior leaders soon. What was learnt to have upset him was the fact that the Bihar chief minister refused to take his side in his tussle with party colleagues, say JD(U) leaders. Kishor tweeted recently that the responsibility for electioneering and management by the JDU was on the "strong shoulders" of senior JD(U) leader R.C.P. Singh, hinting at his dissatisfaction with his limited role in Bihar's ruling party.
Kishor had fallen out with the Bharatiya Janata Party (BJP) leadership after the 2014 Lok Sabha elections and joined Rahul Gandhi's team, but he had kept in touch with Prime Minister Narendra Modi. It was BJP president Amit Shah who persuaded Nitish to induct the poll strategist in the JD(U).
The BJP is hoping to stitch a post-poll alliance with the YSRCP and Kishor is likely to be instrumental in that. He has also been advising the Shiv Sena, a National Democratic Alliance (NDA) constituent. His friends credit him with the masterful poll campaign by the BJP in 2014 and the opposition's victory in the 2015 Bihar elections as well as the Congress' return to power in Punjab, but many point out his inability to deliver when the going is tough. Despite his active involvement in the Congress poll strategy in Uttar Pradesh and Uttarakhand assembly elections, the party fared poorly.
As Kishore helps the BJP's present and prospective allies in states, Congressmen are bitter. They feel that the "insight" he got by virtue of his proximity to Rahul Gandhi and Priyanka Gandhi Vadra could be "very useful" to their political adversaries. Be that as it may, thanks to his closeness with politicians of all hues, the high-profile poll strategist is likely to play an important role in the event of a fractured verdict in 2019 polls.
---
Also read: Nitish Kumar, Sushil Modi face ire of 'upset' Bihar BJP MPs
---
BJP is missing Mani Shankar Aiyar 
Where is Mani Shankar Aiyar? The irrepressible Congress leader hasn't been heard from for a long time, and it's the BJP leaders who seem to be missing him more as they put this question to journalists. His suspension from the Congress was revoked last August, about eight months after the party took action against him for calling Prime Minister Narendra Modi "neech aadmi" ahead of Gujarat assembly elections. The BJP had pounced on his "chaiwalla" jibe against Modi in the run up the Lok Sabha elections in 2014 to highlight the contrast between the then prime ministerial candidate's humble background and the privileged status of the Congress party's first family. No wonder, the saffron party is missing him this time around.
(Contributor: DK Singh)
Get the PrintEssential to make sense of the day's key developments