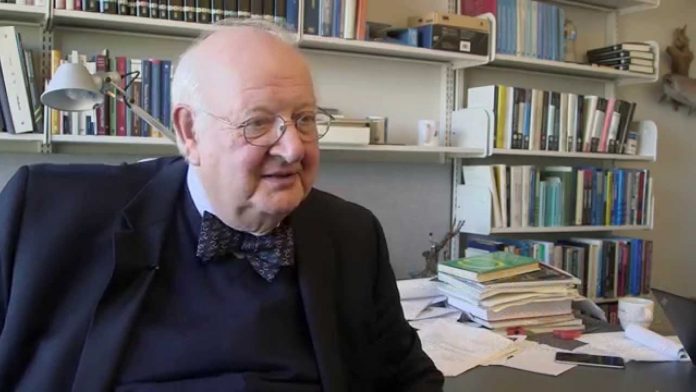 Text Size:
British economist Angus Deaton, a 2015 Nobel Prize winner, and French economist Thomas Piketty are helping Congress shape its minimum income scheme.
New Delhi: Angus Deaton, the British economist who won the Nobel Prize in 2015, and French economist Thomas Piketty are advising the Congress on its ambitious poll promise of minimum income guarantee (MIG) to the poor, party leaders have told ThePrint.
Congress president Rahul Gandhi declared Monday that the party would provide the income guarantee if voted to power in May. Although he did not specify the amount, party sources indicated that it would be 'anything above Rs 10,000 per month' per household. This is, however, likely to change, depending on what the Modi government offers in terms of its poll sops in the coming days.
Congress sources said that the party reached out to Deaton and Piketty as Gandhi has studied their works. Piketty's much-acclaimed book, Capital in the Twenty-First Century, dealt with how inequality grew since the industrial revolution and wealth got concentrated in a few rich families — a favourite subject of the Congress president who has been attacking the Narendra Modi government for allegedly making the rich richer and the poor poorer. The Economist called Piketty "the modern Marx".
Deaton has also done extensive work on income inequality, poverty and health, especially in the Indian context, and has co-authored many works with Amartya Sen, another Nobel Laureate, and Jean Dreze, a former member of Sonia Gandhi-led National Advisory Council during the UPA regime.
---
Also read: Rahul Gandhi pledges basic income for poor: Smart pre-empt of Modi or season of bad ideas?
---
'Not a hare-brained idea'
Congress leaders, privy to the details of the MIG promise, claimed that it's not a hare-brained idea meant to lure the voters.
"It's born out of sound economic thinking. A lot of research, consultations and data analysis has gone into the MIG promise," a senior party functionary told ThePrint, adding that former prime minister Dr Manmohan Singh is also "on board" with the proposal.
"In fact, the idea of MIG first took shape at a dinner hosted by Praveen Chakravarty (chairperson of the Congress' Data Analytics Department) in his Mumbai home for (former finance minister) P. Chidambaram in December. There have been a lot of deliberations with well-known economists around the world after that," the party functionary said.
Chidambaram and Chakravarty are learnt to have already arrived at the promised minimum income figure, identified the potential beneficiaries and calculated the cost to the exchequer.
As originally planned, the details were to be made public in the party manifesto, but the Congress president chose to declare the idea of MIG Monday to "pre-empt" the possible announcement by the Modi government of the much-speculated and anticipated universal basic income or a farm investment support scheme on the lines of Telangana's Rythu Bandu or Odisha's Kalia.
Some broad hints
Although the Congress is tight-lipped about the details of the scheme, Chakravarty gave some broad hints in an article in ThePrint about how the Congress plans to roll it out if it comes to power.
"Fiscal restraint will be adhered to. It is our belief that the scheme can be adequately funded through a combination of increased revenue (not necessarily higher taxes) and rationalisation of expenditure," he wrote.
He said that it would be "too simplistic" to think that all subsidies and welfare programmes would be abandoned to roll out the MIG scheme.
"Subsidy and welfare schemes are of various kinds — cash schemes, in-kind schemes, merit subsidies, de-merit subsidies, etc," Chakravarty added. "Clearly, some schemes are working well and some are not meeting the intended objectives. Hence, the need for rationalisation of expenditure rather than a carte blanche rule to do away with all welfare programmes."
---
Also read: India can't afford to guarantee a minimum income
---
Check out My543, our comprehensive report card of all Lok Sabha MPs.