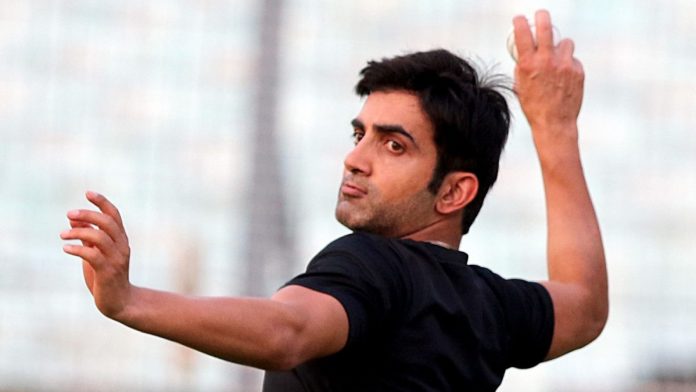 Text Size:
As a kid, watching India versus Pakistan matches was a different thrill and invoked a unique sort of excitement. Playing against India took that very thrill, that innate anticipation that every Pakistani has, and made it into an adventure, a battle. Like good soldiers tend to do in combat, we took the lead from our seniors, from guys like Wasim Akram who, like good generals, led from the front and were themselves that much more motivated whenever we played India. 
In the field, our orders for India games were simple: go and destroy them, almost like a suicide bomber does (I know that doesn't sound politically correct – at all – and nobody ever gave that direct order, so spare me and forgive me, but you know what I mean by that analogy!). Let nothing remain unresolved, untried or undecided. 
Given the difficult political context of the times we live in, this sort of approach may sound controversial. But what I'm trying to say is that we had a give-it-all and take-no-prisoners approach to playing India. There was no ambiguity about the importance of the match, especially when we were playing them in India. Aware of the mission, be it a big match or a regular one against them, we didn't look back, nor did we care. So, sledging worked. So did aggressive body language. So did the passion of our youth. We used to take on everyone, pick a fight – a panga – with anyone who got in the way. The idea was not to be scared of anyone, be it a big star or an up- and-coming rookie. The mission was to take them all down not just with the cricket, but even with our body language and competitive aggression in tactics and talking. Honestly, that's how we used to take care of them, and till Indian cricketing standards really started to rise, as they have recently, our approach worked. 
I've tried to study and understand the Indian team more than any other outfit out there. In the very early days of my career, Sachin Tendulkar was the only man in that unit who looked like a proper batsman. Then emerged Dravid, then Ganguly, and then came a flood of these new guys. However, all of them were groomed and polished over time, with experience. 
But Sachin – he was always polished. I think he was born polished. He had his own style, grandeur and class. Eventually, Virender Sehwag and the likes joined him up there in terms of averages, but in those early days, we really used to take them all to town with our trademark positive aggression.
---
Also read: Left-hander turns right: Gautam Gambhir pads up for BJP weeks before Lok Sabha elections
---
Before the balance of wins versus losses against India started to recently tip in India's favour due to Pakistan cricket's internal political and financial problems, till the time we retained a dominant position over them through the 1990s and well into the 2000s, our strategy was just in our heads – it was as if we knew that we would win. There was no other way to deal with India except mentally conditioning yourself for victory. 
The attitude came easily and, no, we didn't have to be 'coached' into beating India. Since we were kids, the whole India versus Pakistan thing had possessed us, all of us. Even if the seniors didn't prep us with tactics for winning, we knew exactly how to defeat India on the field. The instinct to battle India was something we had internalized on our own. 
Compared to other teams, I felt different when I played India. I still do. After all, it's not just a match. It's the match. Of course, the expectations from our team's fans, our families, our friends, are also different, much higher when playing India. It's not an exaggeration by any means when people say that India versus Pakistan is the sort of match that even those who don't know cricket are compelled to watch. Against India, it's not just a game. It's history in the making. It's the history of our people and our countries, written not in books but on the scoreboard, always to be remembered. 
I can't say if I was particularly fond of 'targeting' any one Indian opponent on the field. But, to reiterate, the aggressive 'body language formula' was applied wholeheartedly and widely when it came to facing off against India. When you took the field to play India, you didn't just play eleven Indians. You played against the over a billion- people strong country itself, the thousands in the stadium, as well as the millions watching on TV. That's why all the seniors – Wasim, Waqar, Inzamam – would put their most serious game face on. And it mostly worked.  
And then, there were the rivalries. Some personal, some professional. First is the curious case of Gautam Gambhir. Oh, poor Gautam. He and his attitude problem. He, who has no personality. He, who is barely a character in the great scheme of cricket. He, who has no great records, just a lot of attitude. He, who behaves like he's a cross between Don Bradman and James Bond or something. In Karachi, we call guys like him saryal, burnt up. 
It's simple: I like happy, positive people. Doesn't matter if they are aggressive or competitive on the field. But you have to be positive. Gambhir wasn't. 
I remember that run-in with him during the 2007 Asia Cup, when he completed his single while running straight into me. The umpires had to finish it off or I would have. Clearly, we had a frank bilateral discussion about each other's female relatives. Whatever. Gambhir doesn't matter. There are bigger fish to fry when playing India. 
---
Also read: As Gautam Gambhir enters politics, a look at others who played second innings on poll turf
---
It should be noted though, that my bad equation with Gambhir was a one-off. No doubt, my relationship with most Indian players has been great. 
So, trust me when I say this about international cricket: body language is one of the most critical components of the modern game. At the international level, everyone's skill sets converge. Everybody has a great strike rate or a great batting average or a great pair of hands. But your eyes are the windows to your confidence. If the opponent looks into them and spots a weakness, you're done. 
When you're young and playing a team like India, you move and hustle around a lot in the field. If you're fielding, you go and pat the bowler as he makes his way back for his run-up. You clap hard and chant loudly: for the cameras, for the crowd, for your team, but also for yourself and the guy with the bat. If you're bowling, you extend your follow-through just a little more than usual, go up to the batsman and give him a nice little stare to make him want to go to the washroom or back to his mother. 
Your tactic is your tone. Your weapon is your voice. And your eyes are your arsenal. 
The idea is to have body language of the sort where the batsman actually says, 'What are you doing, mate? Let me bat in peace, will you?' That's when we sense fear creeping up in him. Even if he talks or sledges back at us, there is no stopping, no mercy and no end to the sledging from our end. And if you can't sledge, say, because of an overzealous umpire or something, then you stare him down like you want to eat him, then and there, like he is a piece of meat, and the pitch is a plate. That's the game. That's what I did against opponents, especially India, and still believe that if applied well, it can break down any opposition. 
However, after many a match against India, there were some players from their side who complained about what on earth we were up to on the field. In response, we told them that it was honestly nothing personal – that's just how we played. 
Off the field, however, personal connections were allowed. We used to hang out in each other's rooms – Harbhajan Singh, Yuvraj Singh, Ajay Jadeja – I hung out a lot with them. They're all great guys and we had some great times together. But on the ground, we couldn't stand the sight of each other. 
It's not complicated. The rivalry is forever. They are Indians. We are Pakistanis. The end.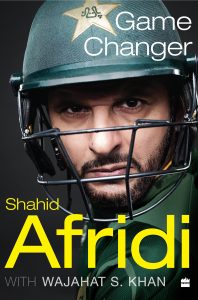 This excerpt from 'Game Changer' by Shahid Afridi and Wajahat S Khan has been published with permission from HarperCollins India.
Get the PrintEssential to make sense of the day's key developments