The selected cartoons appeared first in other publications, either in print or online, or on social media, and are credited appropriately.
In today's featured cartoon, Sajith Kumar shows a mirror to Home Minister Amit Shah while asking an earnest question: Is it AAP or 'aap' practicing politics of hate?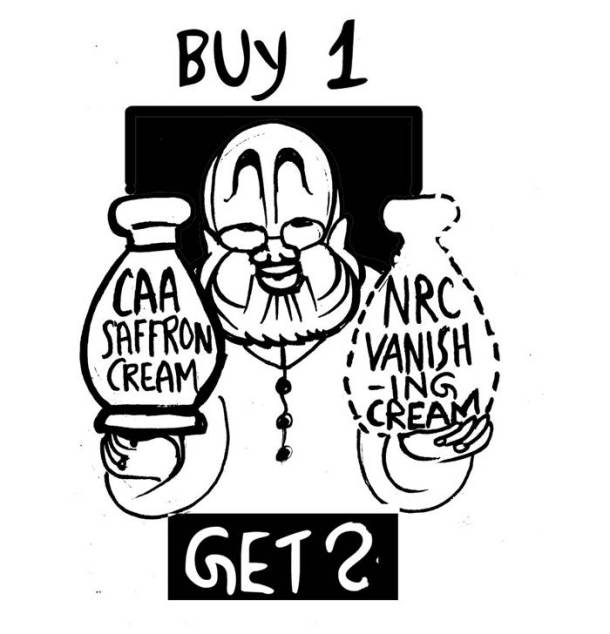 Unny takes a jibe at the Home Minister for the hate speech against those protesting against  the Citizenship Amendment Act (CAA) has incited and the backtracking of the government on the nationwide National Register of Citizens (NRC).

Mika Aziz has a message for the politicians campaigning for the upcoming polls: Delhi has had enough.

Manjul takes a dig at a certain party for constantly weaving lies against anti-CAA agitators and using communal politics as a garb to hide them.

Sandeep Adhwaryu reminds people to go and vote in the upcoming election because, pollution notwithstanding, a vote can prevent the capital from becoming a 'gas chamber'.

Kirtish Bhatt focuses on the fact that the government is not planning to implement the nationwide NRC 'for the time being'.

Sanitary Panels celebrates the many sit-in satyagrahas that have cropped up across the country inspired by the Shaheen Bagh protests.