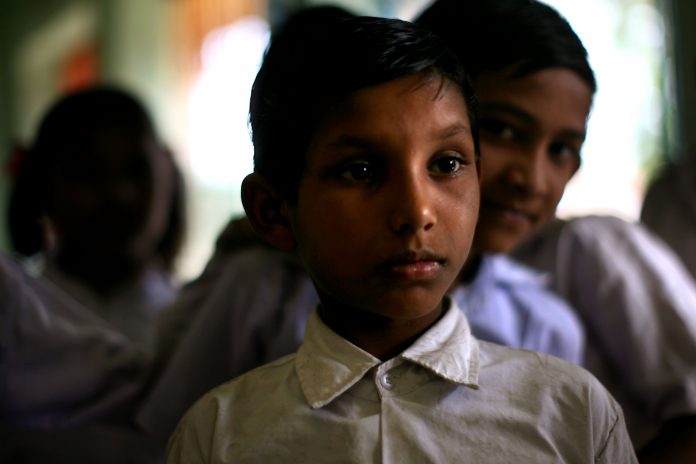 Text Size:
PM Modi last month called for concerted efforts to bring transformation in India's 'aspirational districts' by April this year.
New Delhi: The NITI Aayog has come out with a set of indicators that will be used to assess progress being made by 115 most backward districts, an initiative under the Modi government's 'Transformation of Aspirational Districts' programme.
The set of parameters, to be used to rank the districts, include health and nutrition, education, basic infrastructure, financial inclusion, skill development, agriculture and water resources.
The exercise to track progress in the 115 districts, including a few Naxal-affected areas, is likely to be completed by April.
"We need to recognise and channelise the aspirations of the people of the aspirational districts," Modi said while interacting with district collectors and officers-in-charge of these districts at a conference in the capital last month.
He called for concerted efforts to achieve visible results in three months, by B.R. Ambedkar's birth anniversary on 14 April.
For instance, the NITI Aayog will keep a tab on the percentage of Aadhaar-seeded accounts of the total bank accounts, language and maths performances of classes 3, 5 and 8 students selected through sampling, percentage of underweight children below five years, among others in each district.
A senior NITI Aayog official said the PMO is closely monitoring the programme.
"We are keeping a close tab on the districts and their daily progress. A lot of emphasis is being given on collection of authentic data," the official told ThePrint, adding that the PM is likely to visit one of the best performing districts on Ambedkar Jayanti.
'Focus on unique characteristics'
Last month, NITI Aayog CEO Amitabh Kant said in a letter written to senior central and state government officials attached to this programme that they should focus on unique characteristics of a district, which can act as a "catalyst for development". The list of sector-wise indicators was attached with the letter and the officers were told to send their feedback.
The current programme is loosely based on the erstwhile Planning Commission's Integrated Action Plan (IAP), which looked at the physical and financial performance of 88 tribal and backward districts.
The Aayog will also appoint private agencies in the districts to validate key data while two young professionals will be appointed by the Department of Administrative Reforms and Public Grievances to keep track of the progress.
A dashboard will be created for real-time monitoring of the performance indicators.
Performance indicators
Indicators under health and nutrition as well as education sectors have been assigned a weightage of 30 each, agriculture 20, while financial inclusion, skill development and basic infrastructure have been given 10 each.
Health and nutrition: The percentage of fully immunised children (9 -11 months) and percentage of underweight children below five years have been given the maximum weightage among the 30 indicators listed under the health and nutrition.
Education: Learning outcomes will be monitored by holding tests for students in class 3, 5 and 8 in maths and language. The students will be selected through sampling by a third party on a quarterly basis.
Net enrollment ratio at the elementary and secondary level, female literacy rate in the 15 plus age group are among indicators for the education sector.
Agriculture: Crop insurance — percentage of net sown area under Pradhan Mantri Fasal Bima Yojana (PMFBY), increase in critical inputs usage and supply; agricultural productivity of rice and wheat among others.
Financial inclusion: Percentage of Aadhaar-seeded accounts as a percentage of total banking accounts, total disbursement of Mudra loan per 1 lakh population, number of enrollments per 1 lakh population under the Pradhan Mantri Jeevan Jyoti Bima Yojana, Pradhan Mantri Suraksha Bima Yojana among others.
Skill development: Number of youth certified in short-term and long-term training as well as number of certified youths employed will be monitored monthly by the ministry of skill development and entrepreneurship and the directorate general of training.
Basic infrastructure: Percentage of households with electricity connection, access to adequate quantity of potable water and number of pucca houses constructed for homeless families or those with small kuchha-wall houses.
Get the PrintEssential to make sense of the day's key developments