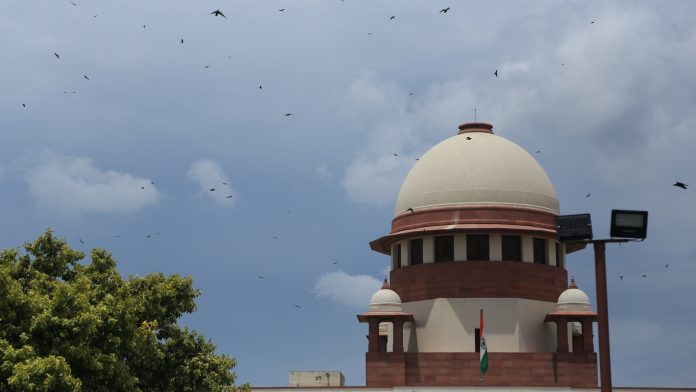 Text Size:
New Delhi: The Supreme Court Friday issued a notice to nine states and Delhi as a Kashmiri student moved a plea alleging harassment of people from the Valley in the wake of the 14 February terror attack in Pulwama.
At least 40 CRPF personnel died in the attack, which was allegedly carried out by a local terrorist and is said to be the worst strike on security forces in the Valley.
Soon afterwards, there were widespread allegations of attacks and harassment of Kashmiris living in other parts of India.
Hearing the student's plea, a bench led by Chief Justice of India Ranjan Gogoi directed the nine states' directors general of police and the Delhi Police commissioner to take prompt action against any threats, incidents of intimidation, or social boycott of Kashmiri students.
---
Also Read: Olympics body suspends talks with India over hosting events after visa denied to Pakistani athletes
---
The plea
In his plea, the Kashmiri student has said that he had moved the court in a situation of utmost urgency. Immediately after the attack, he added, mobs and vigilante groups had engaged in vitriolic hate speech and begun attacking and threatening Muslims and Kashmiris throughout the country.
The student said the harassment was reminiscent of certain instances in 2016, when mobs and vigilante groups had begun "to attack, injure, kill and lynch by hanging persons from the minority community and Dalits" after rumours were spread that they were involved in cow slaughter or ate beef.
The Centre and the states, he added, had been ineffective in curbing this mob violence and intimidation, saying the authorities appeared to be sympathetic with the mobs. The lack of prompt action to restore law and order may be a way of giving indirect support to the vigilante groups, he said.
For ThePrint's smart analysis of how the rest of the media is doing its job, no holds barred, go to PluggedIn.