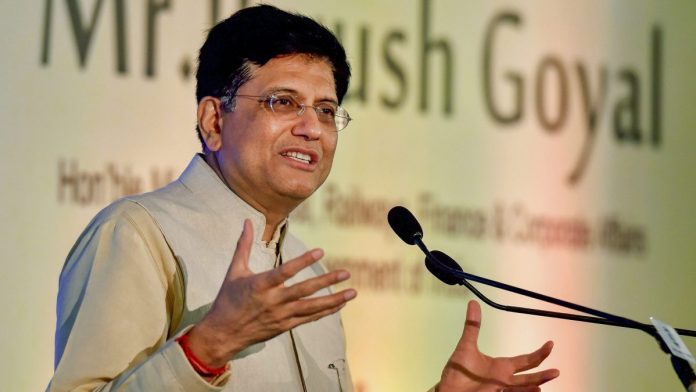 Text Size:
Interim Finance Minister Piyush Goyal is expected to present an almost full Budget on 1 February, and govt could breach the fiscal deficit target of 3.3%.
New Delhi: Interim Finance Minister Piyush Goyal is all set to make some major announcements in his first Budget on 1 February, amid slowing economic growth and mounting criticism that the Narendra Modi government has failed to create adequate jobs.
With the Lok Sabha elections approaching, Goyal, who enjoys the confidence of Prime Minister Modi, has been tasked with sending a positive message, raising hopes and creating a feel-good factor among voters while assuring them that the good work will continue if the NDA government is voted back to power.
"This budget will set the tone for the election campaign, and a lot will depend on Goyal's announcements. This is like the last couple of overs left and you have to hit sixes in order to win. Goyal will have to do exactly that," a government source told ThePrint.
What Goyal is likely to announce
Sources said that instead of the traditional Vote-on-Account in an election year, Goyal's 'interim' Budget will be detailed with announcements of "mega revival packages" for sectors such as agriculture, retail, exports, micro, small and medium enterprises, and IT, among others. These packages would be implemented on an immediate basis, the sources added.
The government, in all likelihood, will also breach the fiscal deficit target of 3.3 per cent for the current financial year.
Besides, Goyal's Budget presentation is also expected to chalk out his government's longer-term economic agenda, with strong promises in various areas, especially taxes.
Sources said that while Goyal is expected to make many announcements, not all of them will necessarily be implemented immediately.
For example, in the 2015 Budget, Arun Jaitley had announced the reduction of the corporate tax rate to 25 per cent from 30 per cent over four years, but there has been no movement on this front. Jaitley had repeatedly underlined the need to bring down tax rates to woo investors—in contrast to India, the corporate tax rate in Singapore is 17 per cent, while in China it is 25 per cent.
---
Also read: Piyush Goyal back in charge of finance ministry as Arun Jaitley takes ill again
---
Congress' objections
The opposition Congress has objected to the Modi government possibly presenting a regular Budget.
Party leader Manish Tewari told a media briefing that the presentation of "a full-fledged" Budget would be a violation of all parliamentary conventions, procedures and traditions which have been followed over the past seven decades.
"The NDA-BJP government does not have the electoral mandate and it does not have the electoral legitimacy to present six full budgets in five years," Tewari said.
While it may be a break from practice of presenting Votes-on-Account in election years, Budget announcements can play a big part in a government's electoral success. One of the biggest examples was the Rs 60,000 crore relief package for farmers announced by Finance Minister P. Chidambaram in 2008, a year before the Lok Sabha elections.
The one-time settlement scheme was called an "unorthodox response" by then-Prime Minister Manmohan Singh. He said it was required to bring out the depressed "animal spirit" of the farmers. And it also paid rich dividends for the UPA, since it turned out to be one of the key factors behind its re-election in 2009.
---
Also read: Piyush Goyal slams RBI under Urjit Patel — one cannot have power without being responsible
---
Check out My543, our comprehensive report card of all Lok Sabha MPs.