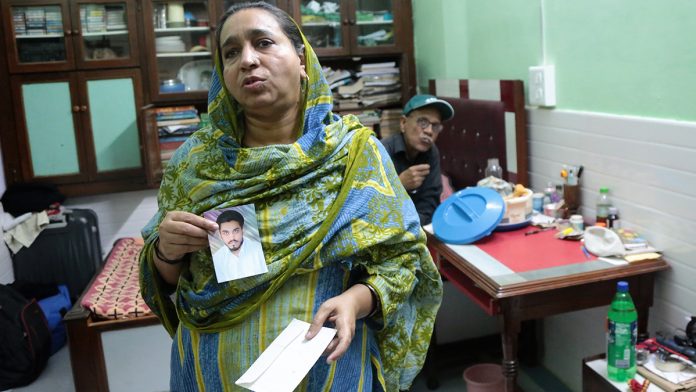 Text Size:
New Delhi: As Prime Minister Narendra Modi turned 'Chowkidar Narendra Modi' on Twitter Sunday, missing JNU student Najeeb Ahmed's mother Fatima Nafis had a question for him — "if you are a chowkidar then tell me where is my son Najeeb?"
The Twitter handle @FatimaNafis1, which identifies itself as "Najeeb's mother", did not stop there. It wanted to know why the Akhil Bharatiya Vidyarthi Parishad "goons" had not been arrested, and why had three top agencies failed to find her son.
Nafis' tweet soon went viral, leading to a predictable backlash.
To counter the questions, Right-wing handles and Facebook pages dug up an old picture, claiming Najeeb had joined Islamic State (IS).
One such post was made by the page Modi Mania on Facebook. The post read: "Do you recognise him? This is our Najeeb… the one from JNU… the one who was part of the Azaadi gang.
"The favourite of the Communists. He has been directly placed in ISIS after JNU. He is sending Rahul and Kejriwal a salute from Syria."
The post was shared over 1,000 times.
A screenshot of this image is being widely circulated on WhatsApp and Twitter as well.
ये रहा तुम्हारा प्यार नजीब
72 हूर वही मिलती है उनसे मिलने गया है#मैं_भी_चौकीदार_हूं pic.twitter.com/ipZU3FgShy

— चौकीदार मुकेश पण्डित 🚩#मैं_भी_चौकीदार🚩🐯#RHED (@Bhakt_namo_ka) March 18, 2019
Najeeb the product of JNU got placement in ISIS.
Why Govt. delaying to close/comb JNU and ANU ? Both Univ. became terrorists producing units pic.twitter.com/0jnuzLkoR5

— Gaurav Gupta (@Gauravg3770) March 18, 2019
Mr. Murderer of Sunanda pushkar can we know where's she? Open your eye's and show to his mother also including @INCIndia @RahulGandhi that Najeeb will soon reach to 72 hoors as he joined ISIS 😠😠😡😡@TimesNow @ZeeNews @ndtv pic.twitter.com/FdyFRxc8wG

— Chowkidar DHEERAJ PANDEY ◆ (@PanditJeeSpeaks) March 17, 2019
---
Also read: BJP leader of opposition in Delhi tweets fake poster of Kejriwal with abusive language
---
Reality check
A close look at the image reveals that the person in the photo is not Najeeb at all.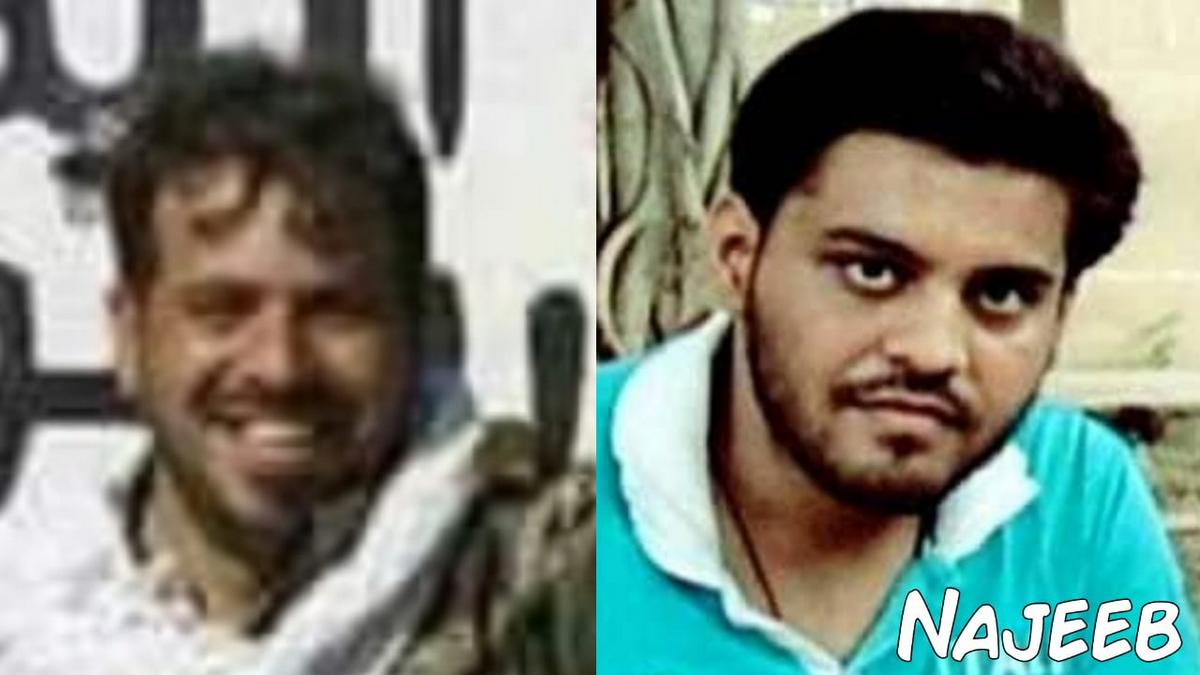 Moreover, this particular image has been available on the internet since 2015, countering the claim that it has been clicked since Najeeb's disappearance in 2016. The image is of Iraqi soldiers fighting to take back the city of Tikrit in 2015, which had been occupied by IS forces.
This is not the first time this image has gone viral. In February last year, many, including BJP's national general secretary Ram Madhav, had circulated the same message.
Najeeb has been missing since a showdown with ABVP members in 2016, but there still is no clarity on his whereabouts. ThePrint had reported in October last year that Najeeb was close to being declared "untraced" by the CBI in its closure report.
---
Also read: Times Now, ET & News18 run false report on global terrorist joining Imran Khan's party
---
In collaboration with SM HoaxSlayer.
Check out My543, our comprehensive report card of all Lok Sabha MPs.