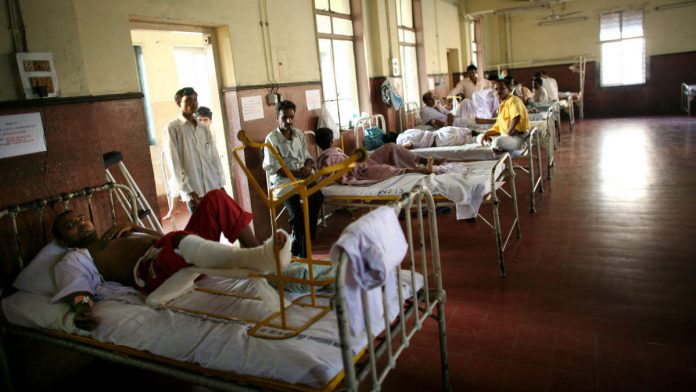 Text Size:
New Delhi: How much cash is being withdrawn from ATMs after demonetisation? Do women use ATMs to withdraw cash more often than men? Which age group uses cash more?
All these intriguing questions are expected to be answered in the forthcoming Economic Survey, because for the first time the government is looking to map India in relation to its demography, habits and diseases.
The survey is also set to feature detailed studies on nutrition, as well as the Ayushman Bharat scheme — also known as Modicare — and its claims pattern, which will throw light on which diseases are afflicting Indians.
This will be the first Economic Survey to be presented by Chief Economic Adviser Krishnamurthy Subramanian. He has difficult footsteps to follow, though: His predecessor Arvind Subramanian is often credited for making the surveys — considered dull for the layperson — interesting and reader-friendly.
---
Also read: How Narendra Modi's Ayushman Bharat is fighting India's health emergency
---
New areas
A source familiar with the developments told ThePrint on condition of anonymity that mapping of Ayushman Bharat and nutrition inequality, with a break-up of major disease patterns, is set to be the highlight of the Economic Survey.
"These new areas may be included in the survey this time. This will give a fair idea on the demographics of the country, and people's needs and habits. It will help in chalking out future policies and programmes," another senior government official said.
However, Krishnamurthy Subramanian refused to divulge any details on the contents of the survey. "Nothing has been decided as of now," he told ThePrint.
Earlier surveys
Krishnamurthy Subramanian was appointed CEA in December 2018, five months after Arvind Subramanian quit the post. He had helped the latter prepare the earlier surveys.
The former CEA, in his first Economic Survey, had proposed the JAM trinity (Jan Dhan-Aadhaar-Mobile), which could be used to carry out central government schemes.
"One of the critical achievements of the earlier CEA was that he was extremely successful in making the Economic Surveys interesting and readable for the common man. It is important to maintain the momentum," a senior government official said.
The last survey had about 15 million visitors from 117 countries, Finance Minister Arun Jaitley had mentioned in a blog post.
"The Economic Survey today is a basic teaching material all over India. He [Arvind Subramanian] thought ahead, and therefore came out with futuristic ideas on rationalisation of removal of 'subsidies for the rich', universal basic income, climate change, from 'socialism without entry and capitalism without exit' and the four Cs [courts, Comptroller and Auditor General, Central Bureau of Investigation and Central Vigilance Commission] that had historically paralysed decision making," Jaitley had written while announcing Arvind Subramanian's resignation.
---
Also read: Modi govt's Ayushman Bharat could be behind sharp spike in rural health inflation
---
Get the PrintEssential to make sense of the day's key developments