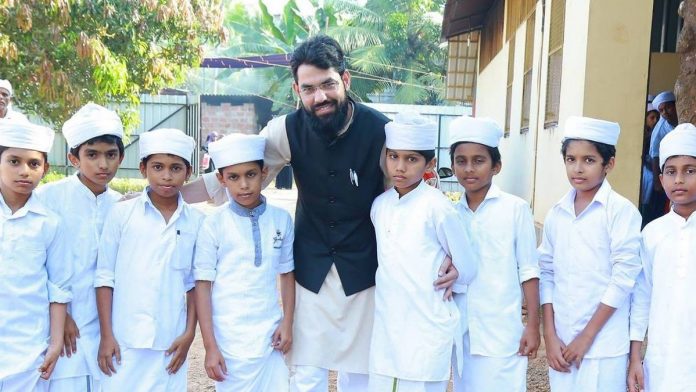 Text Size:
This madrasa graduate is in line to be IAS, IPS officer, says it helped him crack UPSC exam
A madrasa graduate from Bihar and a JNU student, Shahid Raza Khan, cracked the civil services examination this year with an all-India rank of 751, which he hopes will get him into elite services such as the IAS, IPS and IFS, reports Kritika Sharma.
Only Congress could stop BJP but not with its distracted waffling and lack of resolve
The Modi wave was mainly built around the BJP's total destruction of the Congress, which came down from 206 seats to 44, almost all its losses going to the BJP, writes Shekhar Gupta.
Want to know how nervous BJP is in Gujarat? Just check out party's ad campaign
According to data shared by the chief electoral officer (CEO), Gujarat, as of 22 April, the BJP accounted for 88 per cent of the political advertisements put out on television, radio and social media, among others, in the state, reports Neelam Pandey.
Why 2019 is such a dull, boring election
No chai pe charcha, poor BJP campaign, a weak challenger make up for a low-key election, writes Shivam Vij.
BJP is emerging as second-most preferred political choice for Muslim voters in India
Are Muslims enthusiastic to vote this time? Do they want the Narendra Modi government to get another chance? And are they going to do 'tactical voting' to defeat the BJP pan-India? Hilal Ahmed says it all.
This Maharashtra village has found the answer to farm distress. It's not a loan waiver
The key to solving agrarian distress is for farmers to take initiative, use the government's various development schemes, collectively decide cropping patterns and conserve water, writes Manasi Phadke.
With Sadhvi Pragya Singh fighting election, BJP has won half the battle across India
In a deeply polarising campaign, Pragya Thakur's candidature has ensured that half the battle is already won for the BJP, not just in Bhopal but across India, writes Seshadri Chari.
Get the PrintEssential to make sense of the day's key developments