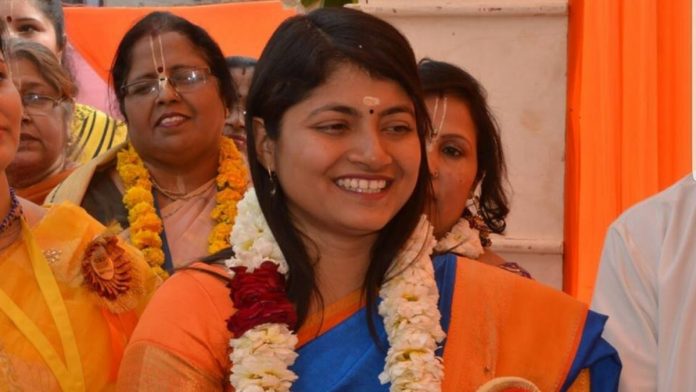 Text Size:
A selection of the best news reports, analysis and opinions published by ThePrint this week.
Tough UP IAS officer known for fighting corruption booked by CBI in illegal mining case
B. Chandrakala, a 2008 Uttar Pradesh-cadre officer often in focus for cracking down on corrupt and negligent government officials, has been booked by the CBI on charges of corruption in an illegal mining case, reports Aditi Vatsa.
This Indian scientist says Newton and Einstein are wrong, Harsh Vardhan better than Kalam
At the Indian Science Congress in Jalandhar, Tamil Nadu scientist Kanan Jegathala Krishnan questions fundamentals of physics, wants to name gravitational waves after Narendra Modi, reports Kritika Sharma.
Rahul Gandhi's pitch that Modi is the worst doesn't mean Congress is the best
Which constituency is Rahul Gandhi addressing? How exactly does he define his base? Or, does he even know what his base is, asks Shekhar Gupta.
Why Nitin Gadkari could be India's next prime minister
Union Minister Nitin Gadkari's ambitions have been known for a while. Now, several things are coming together in his favour, writes Shivam Vij.
Kashmiri IAS officer Shah Faesal resigns, to contest Lok Sabha polls
Shah Faesal, an IAS topper who comes from Lolab valley in Jammu and Kashmir's Kupwara, is set to join the National Conference and is eyeing the Baramulla seat, report Sanya Dhingra and Rahiba R. Parveen.
An ex-IAS officer on how politicians (mis)use civil servants — and the way out
For a politician, civil servants are like tools to be used, misused and, on occasion, even abused. If an officer lets her guard down, she could be in trouble, writes Anil Swarup.
'If Hardik Pandya was a woman, she would be hailed as a sexual revolutionary'
Hardik Pandya isn't paid enough to live up to your high moral standards. Nor is he morally obligated to be a role model for kids, writes Hriday Ranjan.
Get the PrintEssential to make sense of the day's key developments