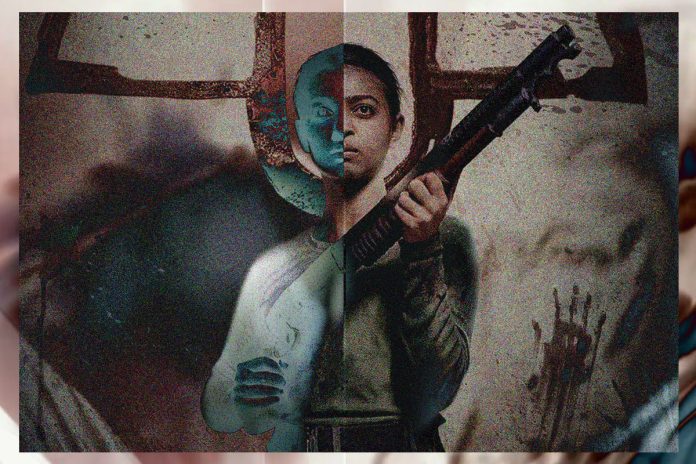 Text Size:
Ghoul, an Indian horror web series, is the latest Netflix venture to feature actress Radhika Apte in a lead role. She has also starred in Netflix's Lust Stories and Sacred Games.
Though she has been praised for her roles, many viewers have pointed out that Apte has started becoming a staple feature in most alternate Indian productions.
ThePrint asks: Is there too much of Radhika Apte on Netflix or is talent getting its due?

---

Radhika Apte has worked in Hindi, Marathi, Tamil, Telugu, Bengali films and we are still trying to justify her credentials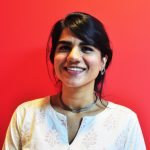 Nandita Singh
Journalist
Did we ask the same question when there was too much of Alia Bhatt, Rajkummar Rao or Varun Dhawan? Or how about Janhvi Kapoor and Ishan Khattar flooding our social media and gracing magazine covers? Their only claim to fame before rising to stardom was being accidentally related to other film stars. But that's just how the film industry works right. Not for Radhika Apte, who was discovered by not-an-A-lister Rahul Bose during a theatre performance. She has worked in Hindi, Marathi, Tamil, Telugu, Bengali and English productions and yet here we are attempting to justify her credentials.
Is she a good actor? Well, she has her moments, and everyone stands within their subjective right to disagree. Her performance as a rambling, anxious, morally conflicted and embarrassingly jealous Kalindi in Lust Stories was refreshing. Finally, a strong female confused and weird anti-hero. For a series that was packaged as progressively feminist, Kalindi set women free from their impossible self-expectations. Women are either badass and self-empowered or victims of circumstance. Kalindi was neither, she was an insecure crazy stalker, and yes, women are allowed to be those too.
I hope Ghoul gets horror right because India rarely does. The not-so-subtle mirroring of Silence of the Lambs doesn't fool anyone, but only time will tell if the series manages to develop Apte's character beyond the tomboy nationalist. Military women have to work twice as hard to be taken seriously, and I hope that fact is not lost among all the special effects.
---

Also read: Women in Netflix's Sacred Games act as motivators for men, their own motivation is a mystery
---

For India's Netflix audience, casting an 'unconventional dark-skinned actress' seems to be enough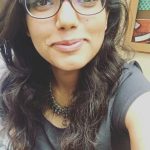 Yashasvini Mathur
Web editor
Netflix is having a moment in India, and everyone wants to be a part of it. It's the new cool and the company seems to have decided to use Radhika Apte as a 'Netflix Original' in her own right.
Apte, too, is on a roll, with the general consensus being that she's been doing diverse roles – a feat that should be lauded. However, if you look closely, and compare her recent acts, you see Apte and not the character she is portraying. The roles, the story, and the direction are interesting, but in most cases, Apte is not.
However, because of good scripts, she too is remembered. Many times, she has taken up short, random roles but not performed in them. But the roles are still lauded, the directors and producers are celebrated for casting a 'dark-skinned unconventional actress'. For an Indian audience that seems to be enough.
This is not to say that Apte has no talent. But the debate that talent is finally getting it's due on an alternate platform does not hold. Starring Apte in a series is a bold move, but it is also a safe move for any production house at the moment. Unconventional is the new acceptable and makes things sell. And this gamble has usually played out well for Netflix. If talent was really getting its due, we'd be seeing a variety of faces on-screen, lesser-known faces, lesser-known scriptwriters and directors.
---

Also read: Netflix's 'Lust Stories' shatter the Indian silence on sex
---

Doubt if Netflix globally has repeated one actor in a leading role for so many series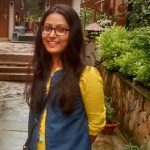 Kritika Banerjee
Senior assistant editor
After Lust Stories and Sacred Games, Ghoul is Radhika Apte's third outing with Netflix. While her work as an actor is much-appreciated, it seems that Netflix is stuck with her, or is perhaps not able to get any other talented female actor on board for its India series.
As a Netflix viewer, I demand freshness in content and cast. Why would I want every series to feature Radhika Apte? I would not want every movie to have Salman Khan or Shah Rukh Khan as the lead actor either. I doubt if Netflix globally has repeated one actor in a leading role for so many series.
As a platform that is taking up diverse themes and storylines, why is it shy of experimenting with a range of actors for its India series? There is, clearly, no dearth of acting talent in India. Rather, with the kind of resources Netflix has at its disposal, it can and must promote new talent, not just as side-kicks to established stars but in leading roles.
---

Netflix, not Bollywood, has given Apte the platform she deserves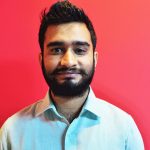 Nikhil Rampal
Journalist
From Lust Stories to Sacred Games, Radhika Apte has
impressed Netflix-watching Indians. Her acting stands out.
Is Netflix being saturated with Apte? I don't think so. Netflix has a variety of shows that do not feature Apte. To keep it simple – her acting sells, she's getting popular, which is why we are seeing her more often.
Bollywood has failed to deliver as a platform where young, fresh acting gets a chance, thus Netflix's inclusion of Apte is a relief. And ultimately, talent sells.
Apte has become a star because she is doing roles which people want to see. I think it's high time that the film industry realises that cinema lies in content, preferably realistic. We are lucky that Netflix has given the platform to Apte, or she would have been ruined by the demands of Bollywood.
---
Compiled by Neera Majumdar, journalist at ThePrint.
Check out My543, our comprehensive report card of all Lok Sabha MPs.